This is a fan-made map which replicates as much as possible from the original Super Mario 64 game on the N64 console but in Minecraft. From the tree placements to the jumping into the paintings to reach each course, everything should feel familiar!

by manifest.

This is the official PROJ. 64 map built & imagined by me!


It mimics as much as it can from the Super Mario 64 game and includes a bunch of detail so there's plenty to explore but this is a beta release for the map so keep an eye out as I add each course and the secret areas that go with.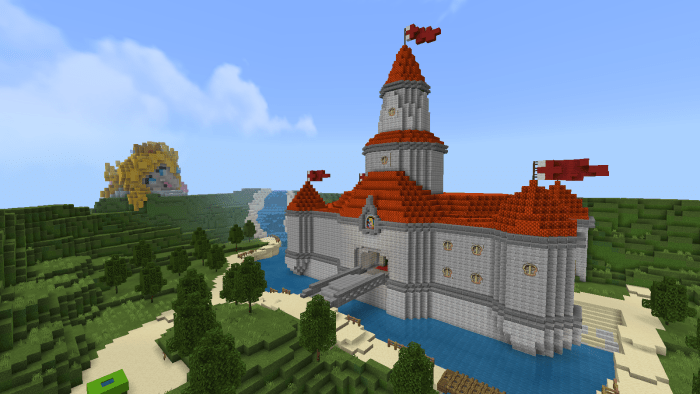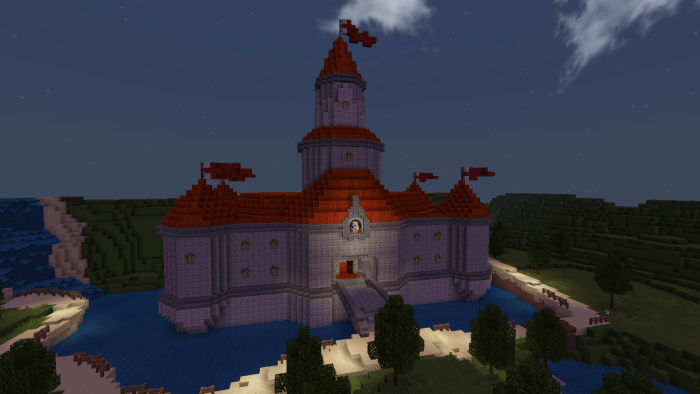 You'll spawn in the lobby, an area you can't access once leaving so make sure you read everything! There are custom textures & NOW MUSIC included within this map so ensure they're working to get the full N64 experience.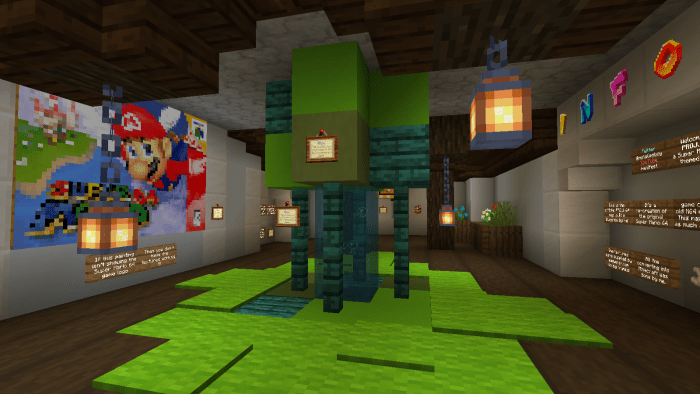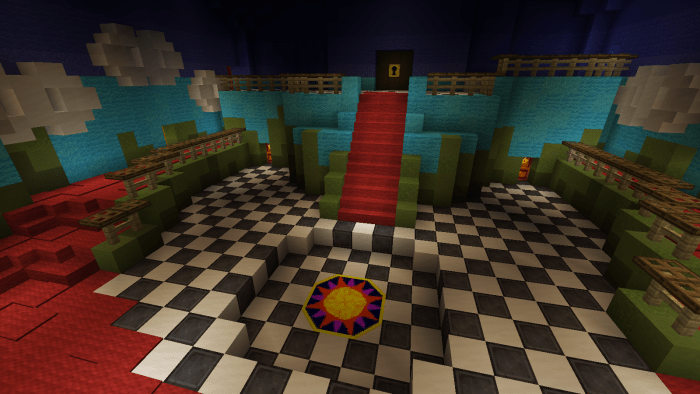 Course 1 - BOB-OMB BATTLEFIELD Now Available to test!
Treck your way through the muddy trenches and climb to the summit of the bomb mountain to face King Bob-omb himself!
This is the first ever course implemented so not all the details are finalised, be sure to leave feedback it really does help.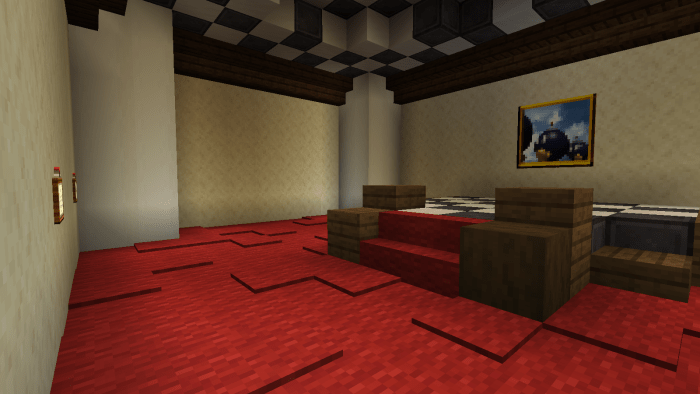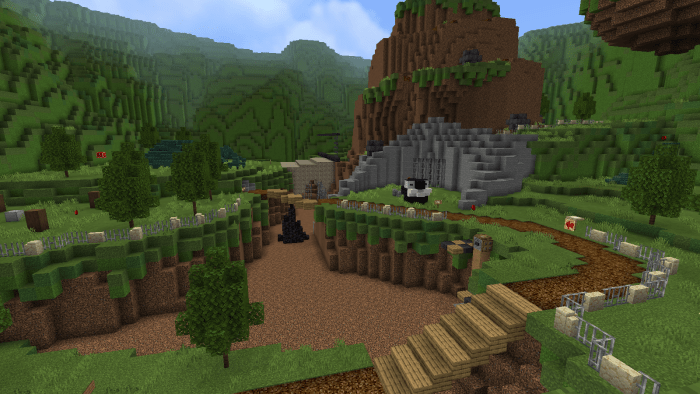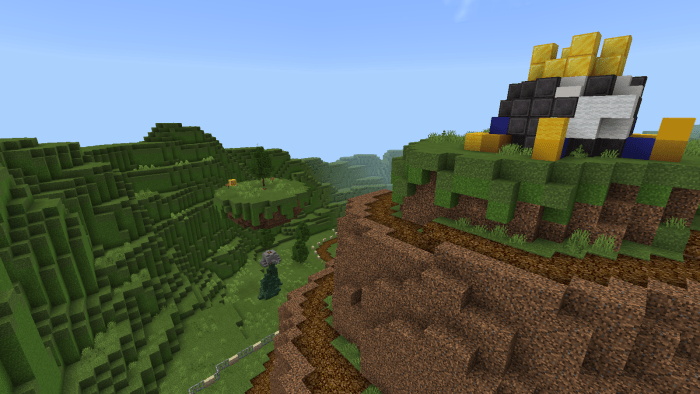 Other sections of the castle.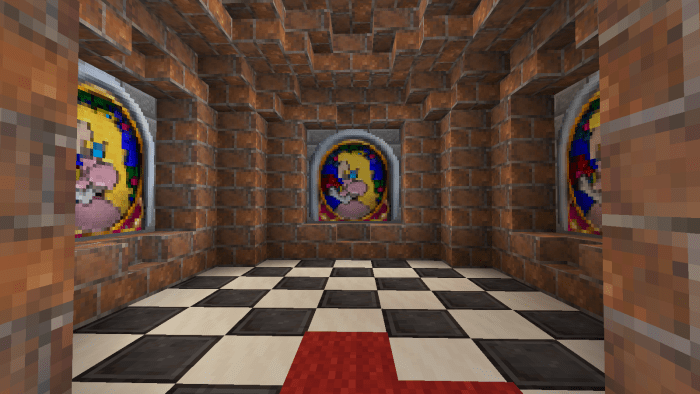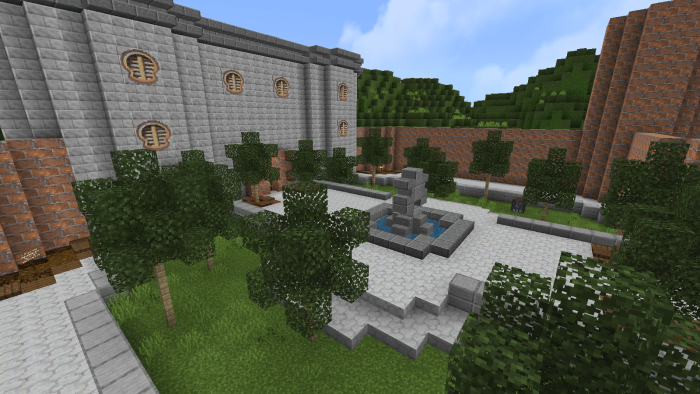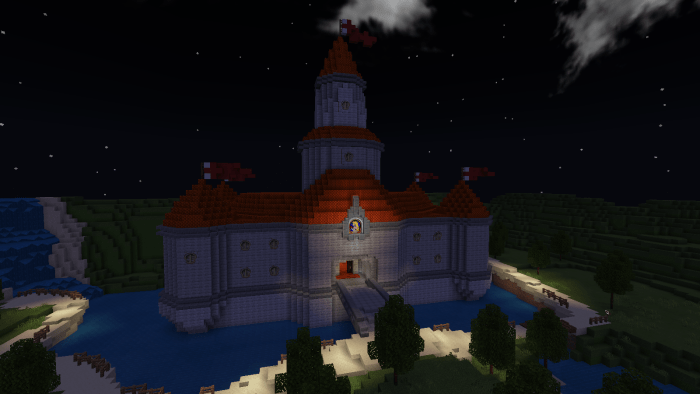 Make sure to watch this trailer for the map so you know what you're downloading!
Select version for changelog:

Changelog
PROJ. 64 Chnagelog v1.0.1
added Course 1 - Bob-omb Battlefield keeping it as close to how it would've been seen and played on the N64
added custom music discs including soundtrack classics like the 'Title Theme' & the background track to 'Bob-omb Battlefield'
added the 'Castle Courtyard'
added giant princess Peach build (you'll know when you see it)
added the missing centre 'sun' rug
added details to some of the rooms missing it
changed the aesthetic surrounding the waterfall
changed door textures
changed a few other textures
changed the logo painting
fixed world lag issues
fix a few other bugs


Installation
There are no ads and all links lead to a mediafire download, all I ask is you checkout my YouTube (youtube.com/ManifestChannel)