Journey with friends or yourself through multiple different, unique worlds while defending yourself from zombies, skeletons, spiders, and anything you can think of, as long as they want you dead!
This mini game involves you and other players fighting zombies and any other mobs you can think of! There are multiple levels and kits to use for different ways to play. Before you play, make sure you all pick a kit, i'd suggest the Archer. Then go to the maps area and select your map! (if you die wait for other players before choosing a new map)
Credits to Wilsniperx & fourmountain (KDMaster63)
With the help of kits, survive a zombie onslaught!
Fight through a tri-layered sewer from Hell!
Stay far from this pit-stop!
Not even Santa can save you!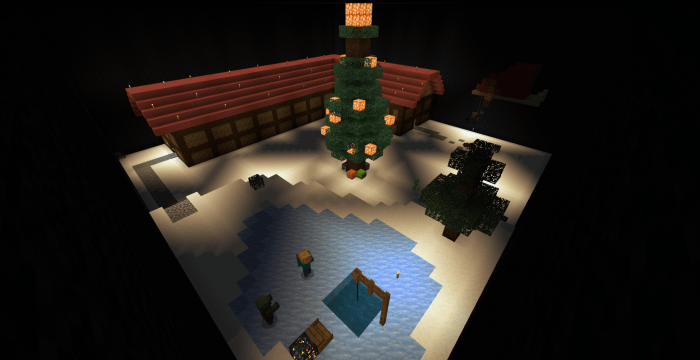 Defend yourself in a dark theme-park!
Select version for changelog:

Changelog
V3
-Updated map room
-New maps & kits to play as
Installation
Windows 10: Click the download link, go into the game and import the level with the extra button next to "create a world".
Ios: Download the file and it should open up in the app