Have you ever wonder how to survive just on a flat world but in SURVIVAL MODE??
This script brings you more ways to make fun in minecraft. Different way than before!
My yt channel (HanProgramer)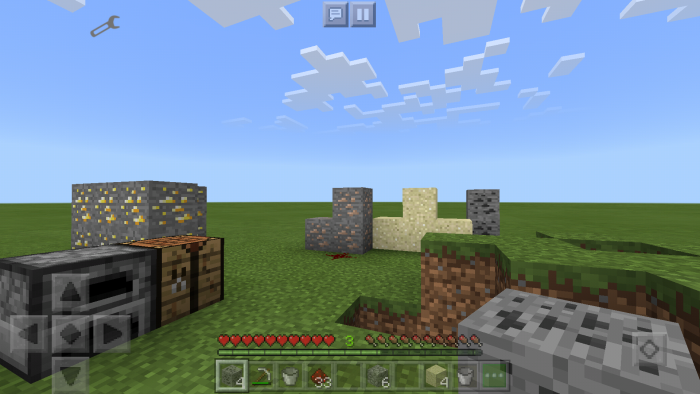 This mod doesnt change your vanilla experience with superflatworld!
But instead its just adding a better way to survive!
https://www.youtube.com/channel/UCRm3-YW1MP0qLHj66IlfjHA (HanProgramer)
Tweaks:
- Cobblestone generator generates random stuffs!
Recipes added:
- Grass Block recipe (1 dirt and 1 seed)
- 9 dirt = 1 cobblestone
- 1 seed + 1 bone meal = 1 oak sapling
- 1 stone + block of coal = 1 lava bucket
- 1 lava bucket = 1 water bucket ( 1 way crafting)
Select version for changelog:

Changelog
Added dropbox download link
New install instruction for js only link
Reformated texts
Installation
Import mods with BLOCKLAUNCHER
Wrench icon > manage mod pe script > import
If you clicked the link then it shows all text you can:
1. Download from the dropbox instead
2. Copy all text in that page then goto blocklauncher: wrench > manage modPE script > + > clipboard > type SuperFlat > ok