Exploring the big blue sky, Discovering new lanes & Saving the world with your supernatural powers! that's what Superman does! This add-on turns you into a Superman, not really turning you into Superman instantly, you have to achieve it yourself through the games, but you will find the game easier & more enjoyable at late-game (after creating the nether portal).




How Does The Addon Works? & Features?
This addon has added the CRAFTable & WEARable Laser Eyes!
The crafting recipes is pretty simple, not too cheap but not too expensive! since this item is pretty strong, it will be your End-game battle item, with infinity bullets (laser), shoots on click/tap!!


Hold UP! here, a video about how you can CRAFT & USE the Superman's Laser Eyes:

Another Feature is the SUPERMAN ABILITY! allows you to fly up to the sky & dive with Jump Boost & a Fly booster at the last slot of your hotbar.
This item replaced Elytra, since it's super powerful, you can only obtain it the same way as obtaining an Elytra...which means it can only be found in the treasure room of the end ship.

Comes along with the Superman Power, now you can use CAPE! a Cape is easy to craft but it only last for 12 minutes then will disappears! and only able to wear when you have the Superman Ability equipped.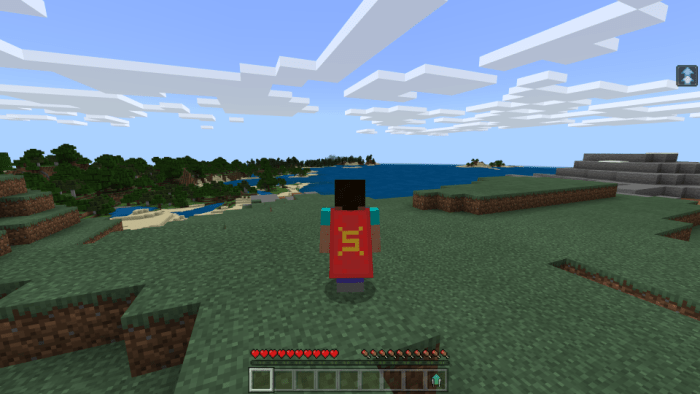 Hold UP! here, a video about how you can CRAFT & USE the Superman's Cape:


Well, that's all i guess, Have fun!
Select version for changelog:

Changelog
Added new features:
Craftable & Wearable Laser Eyes
Craftable & wearable cape
Laser Eyes can shoot laser directly from ur view point.
Installation