The swamps in Minecraft have always needed a major update, the SwampPLUS addon changes all that by adding new structures, mobs, items, and blocks to make the swamps feel more alive.
Swamp Landscape
The desert landscape can be a boring place but now has some things to spice it up a bit. Now as you explore you can find a biome called the "Mangrove Forest" and new trees around the terrain.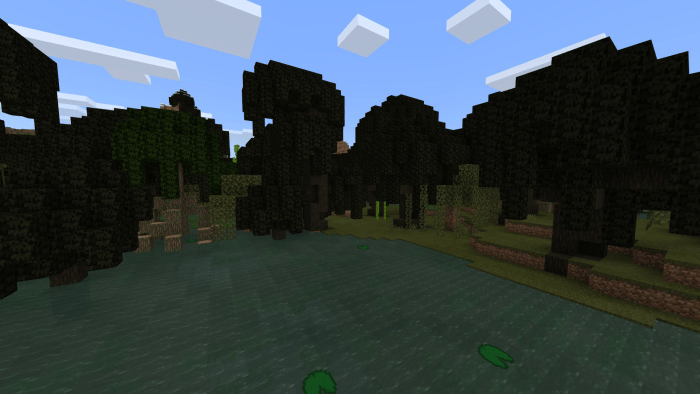 ━━━━━━━━━━━━━━━━━━━━━━━━━━━━━
Swamp Trees
There are two types of new trees, Mangrove & Willow. These give you a new wood types you can turn into boats, bark, and planks. All recipes are same as normal bark, planks, and boats!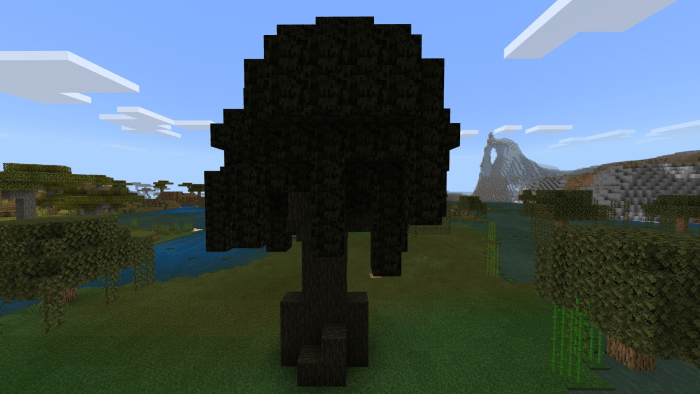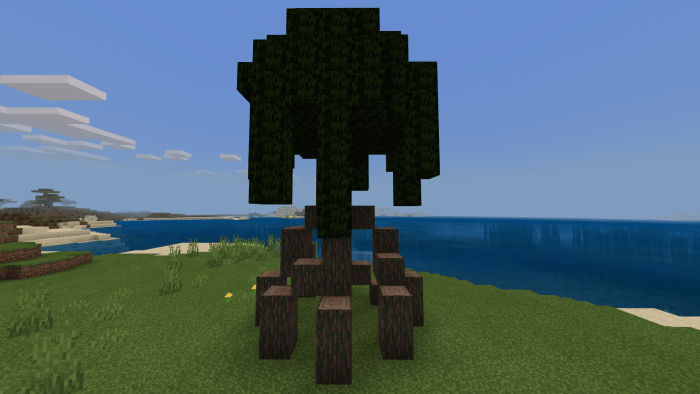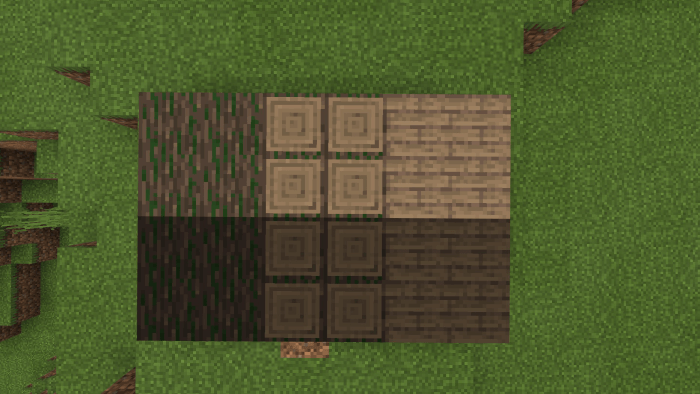 ━━━━━━━━━━━━━━━━━━━━━━━━━━━━━
Swamp Structures
The ruined witch hut contains special loot you can collect, the contents are listed below!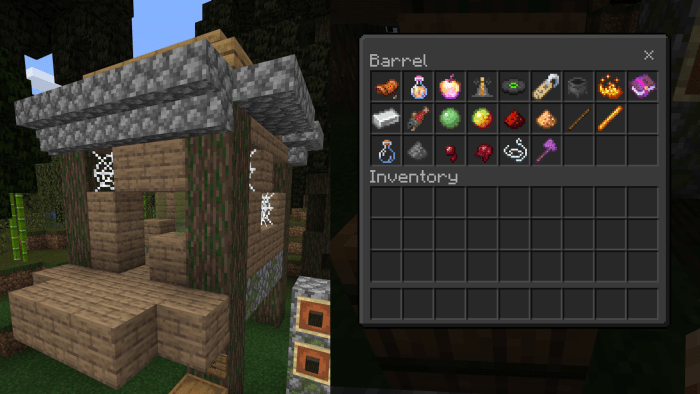 ━━━━━━━━━━━━━━━━━━━━━━━━━━━━━
Chest and Barrel Boats
Title says it all, combine any boat with a chest or barrel when craftting and start storing items! There's even Mangrove & Willow Boats!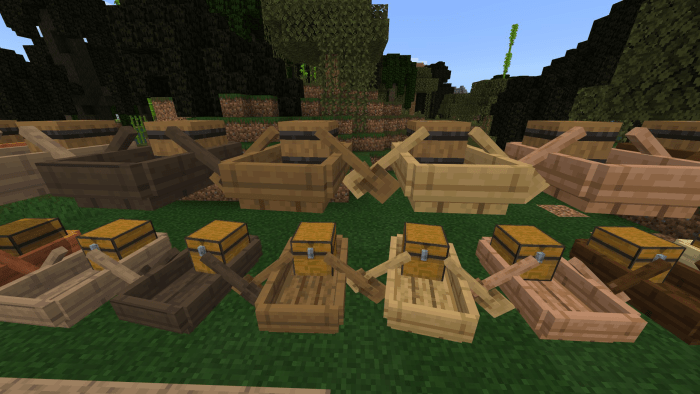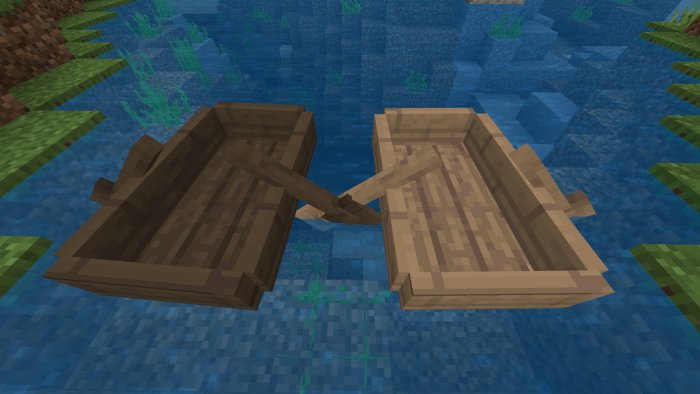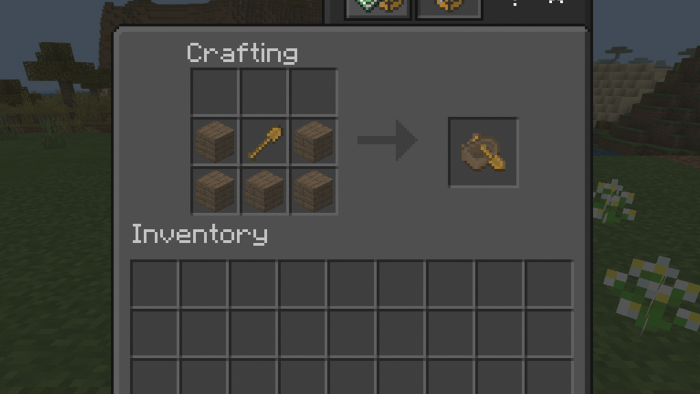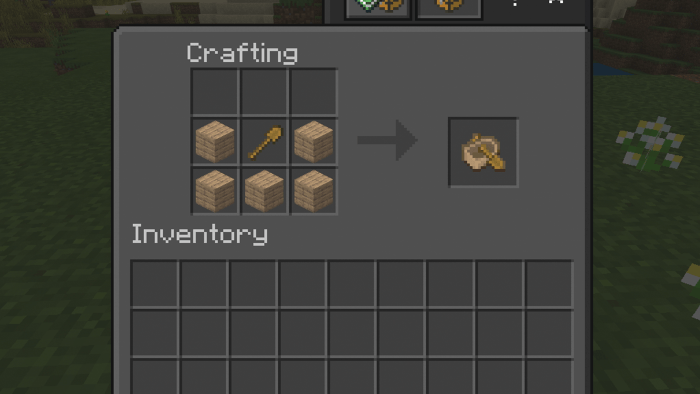 ━━━━━━━━━━━━━━━━━━━━━━━━━━━━━
Swamp Mobs
There are two mobs, frogs and dragonfly. The Frogs can be collected with a bucket by interacting and also drop frog legs, you can't eat them though. Use them as a substitute for rabbits foot to make a leaping potion. The Dragonfly was added just for fun.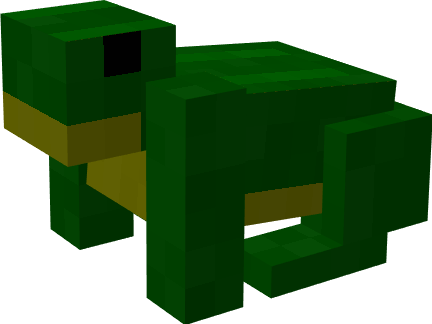 ━━━━━━━━━━━━━━━━━━━━━━━━━━━━━
That's all for SwampPLUS for right now, I will update for the BETA soon with lot's of exciting features so don't you worry about that:)

Watch video below to learn more!
Changelog as of Version 1
Added Chest Boats
Added Barrel Boats
Added Mangrove and Willow trees
Added Mangrove logs, bark, and planks
Added Willow logs, bark, and planks
Added Mangrove and Willow boats
Added Ruined Witch Huts
Added Frogs and Dragonflies
Added Frog legs
Added Mangrove Forest Biome
Installation
If you want to review or make a video about this content, please credit me in the video or description!
Don't use your own link, use the proper link on

MCPEDL

!

If you wish to use this for your own world creations, please credit me!

DO NOT

take

ANYTHING

from the addon without

permission

!