Do you like rabbits? And no, I don't mean rabbit stew. This addon lets you tame rabbits and keep them as your pets. They are friendly companions which will never cause anyone harm. Some would call them useless and others will probably find them adorable. If you want a friendly and harmless companion on your next adventures then get this addon!
Creator: 
MitchellDawud03,
Twitter Account
Updated: 
11 December, 2016 (bug fixes)
How does it work?
You can tame a rabbit by feeding it some carrots.
iOS / Android: Hold a carrot in your hand, long-tap on the rabbit and press Tame
Windows 10: Equip a carrot and right-click on the rabbit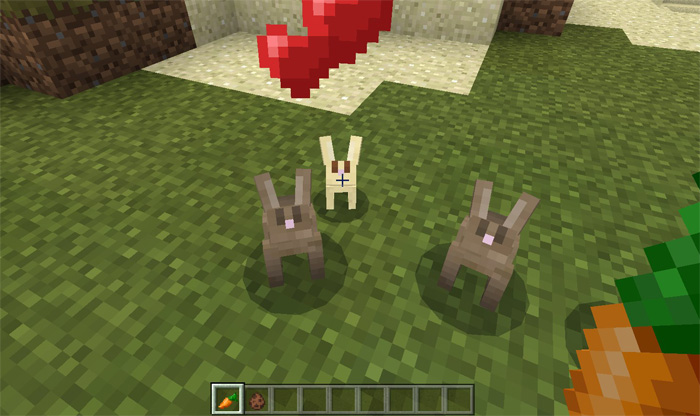 You can keep multiple rabbit pets at the same time. Give them different names using name tags to be able to easier separate them.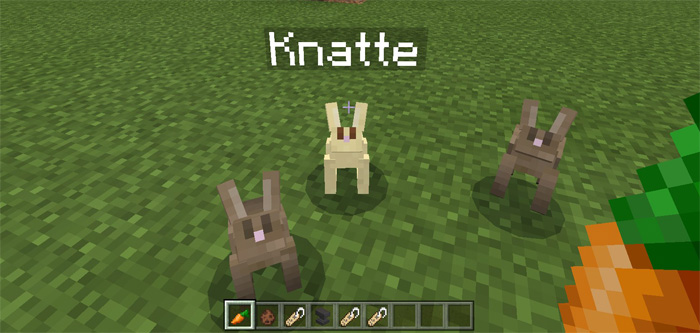 Rabbits are fragile and require some place they can be safe. Build a rabbit pen or bring them with you but make sure they don't drown or fall into a lava pit because then their life will be over in a second.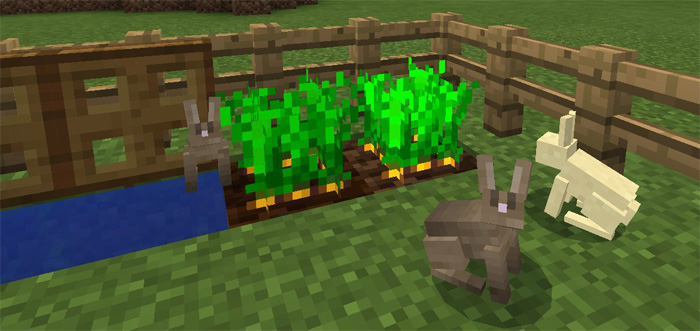 Tamed rabbits will automatically follow its owner. However, you can also keep them on a leash or tie them to a fence post once you get tired of them.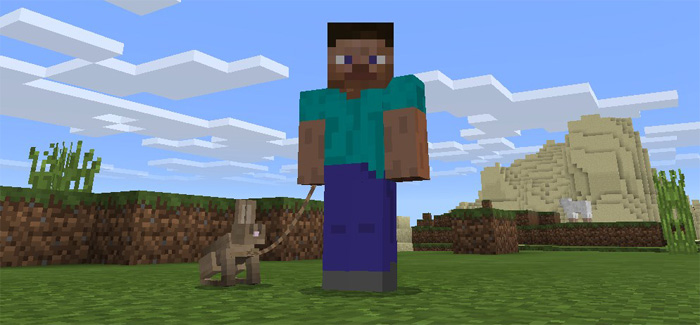 You can also make it sit by crouching, long-tapping on the rabbit and press
Sit
.
Installation
Create a new world (or edit an existing one) and add the behavior pack
You can get a .ZIP file by clicking here.