What is it? Just a regular TNT... With timer! Yes, it has timer. Our boring TNT gets a timer now. So it won't just explode 4 seconds after you fired it. This addon adds a unique falvor for tnt. It gives you options to choose from. From 5 seconds to 5 minutes. 
HOW TO USE:
- First, place the tnt on the ground.
- Activate it using Flint and Steel just like a regular tnt.
- Once activated, deselect flint and steel or select anything other than it. Just like in the pictures.
- Choose your desired count down timer.
There are 5 choices. 5 seconds, 30 seconds, 60 seconds, 3 minutes and 5 minutes. (more to come, just drop down your request below)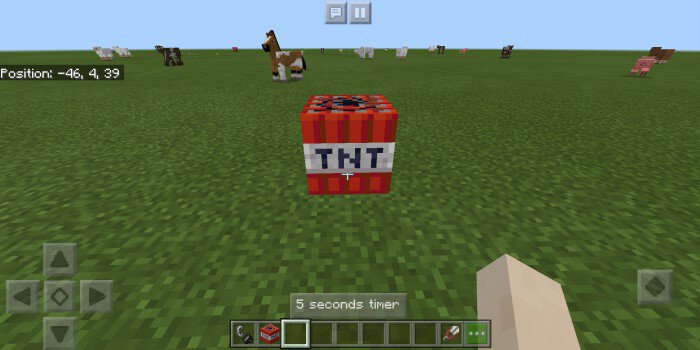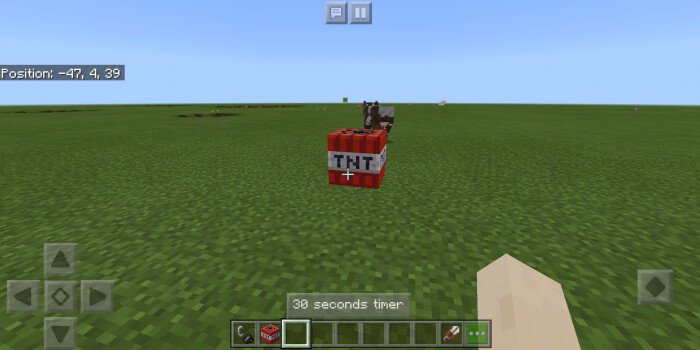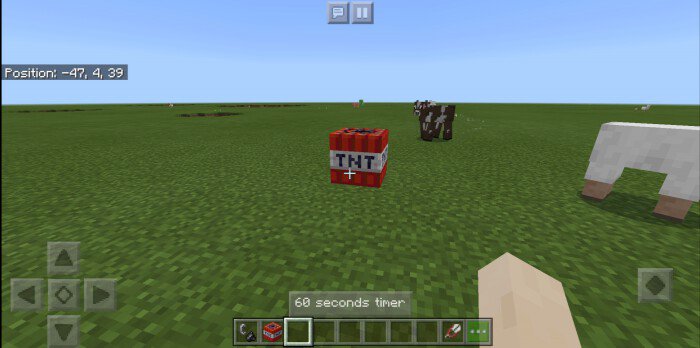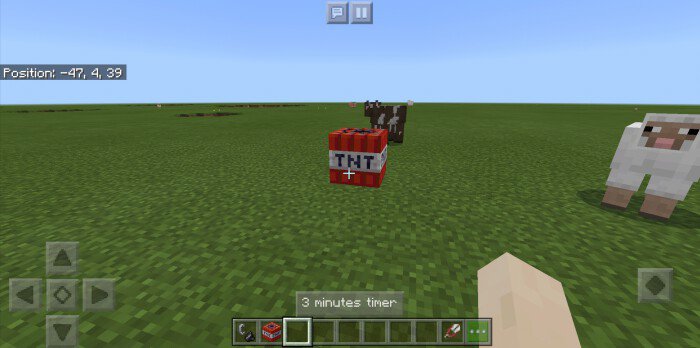 - After you have chosen your desired time, select again the flint and steel then click Detonate.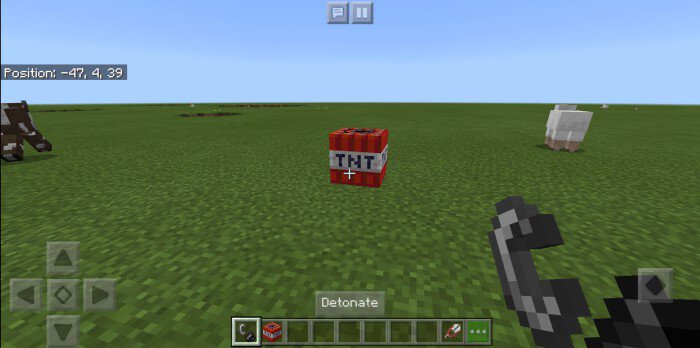 After that, the tnt will be activated and explode accordingly.
One of the features I added is that you can also defuse it using Shears.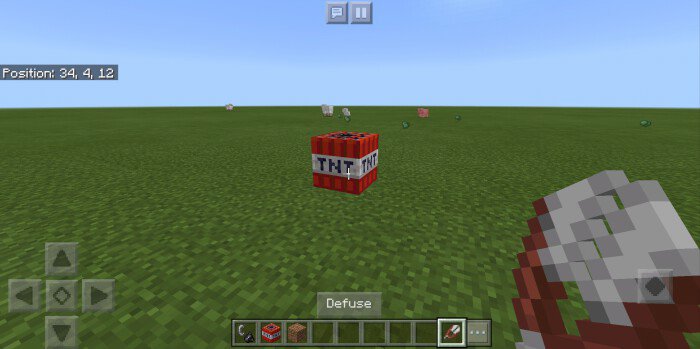 Here is the crater comparison of each bombs.