This addon adds the mighty Titan to your Minecraft world!
This isn't based on anything specific, but I thought this entity would be very cool to play with in a city map, so here it is.
In this addon the Titan comes to your Minecraft world in the form of a custom entity that doesn't replace any mob. It's a very powerful entity that has 666 health points, shoots fireballs, is giant and can break almost every block. It attacks everything that's not a monster, but if you manage to defeat it, it will drop a Nether Star.
IMPORTANT:
You have to enable Mob Griefing for the Titan to break blocks.
Do not use this addon if you don't have copies of your world, it's very destructive!
IMAGES: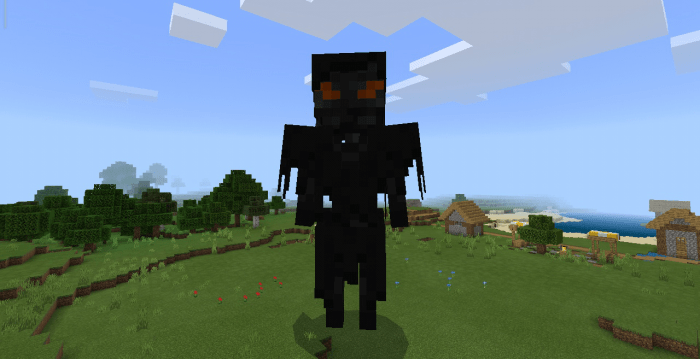 The Titan.
The Titan next to some houses.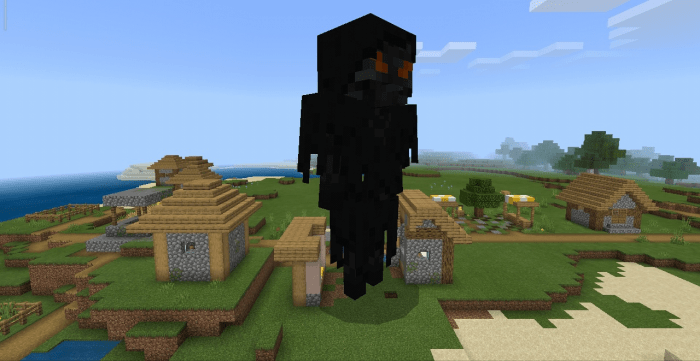 The houses destroyed by the Titan.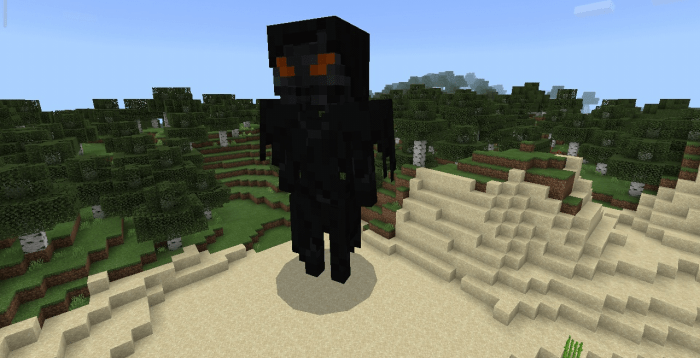 The Titan next to a mound.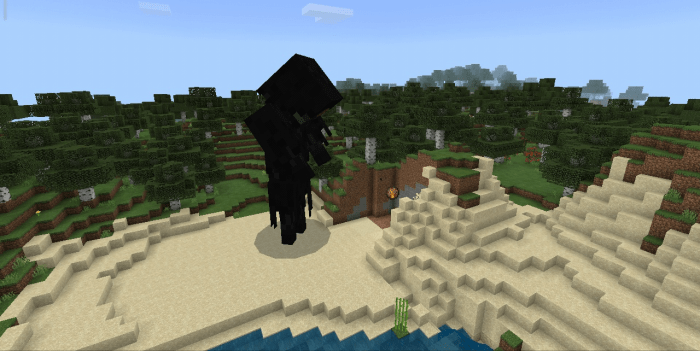 The Titan attacking a Villager after destroying the mound.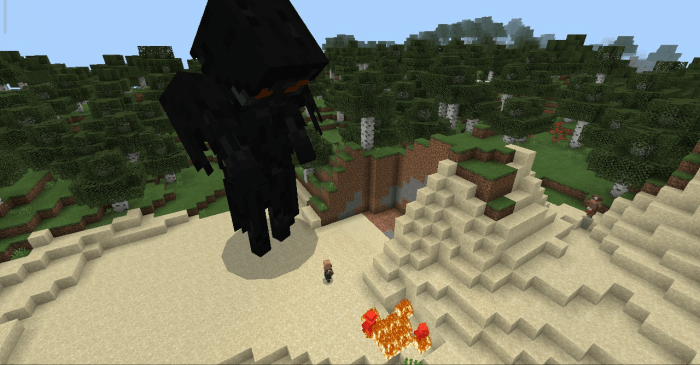 The Titan annihilating some Villagers with its fireballs.

Select version for changelog:

Changelog
Download link fixed
Now the Titan is a custom entity, shoots fireballs instead of Shulker Bullets, is faster and can break water and lava
Installation
Just open the archive, if it does not open copy it to the com.mojang folder and open it there. Minecraft will open and import the behavior and resources. 
IMPORTANT: Every time you download a new version of the addon you do this before installing it:  
First go to games, com.mojang, resource_packs and delete the resources for the addon.  
Next go to games, com.mojang, behavior_packs and delete the behaviors for the addon.  
Then go to games, com.mojang, minecraftWorlds, the folder of your world and then you delete the folders behavior_packs and resource_packs.  
Finally you reinstall the new version.