Introduction
Have you ever imagined playing one of the popular Roblox Simulator games but in Minecraft? Well, you're in luck! Roblox Treasure Hunt Simulator is now recreated here in Minecraft Bedrock Edition (Xbox, Win 10 & Android).
NOTICE!
This map is currently in its beta phase and is being run in Minecraft BE 1.16 Beta. Meaning, bugs can appear in the game, needs optimization, all features of the original game aren't introduced yet, and has no support on platforms that don't have the 1.16 MCBE Beta.
Multiplayer Compatibility
Yes. This map is multiplayer compatible. You can play with other players or friends on this map as long as all are in the same version as the other (V 1.16.0.67 or higher).
Treasure Dig Site: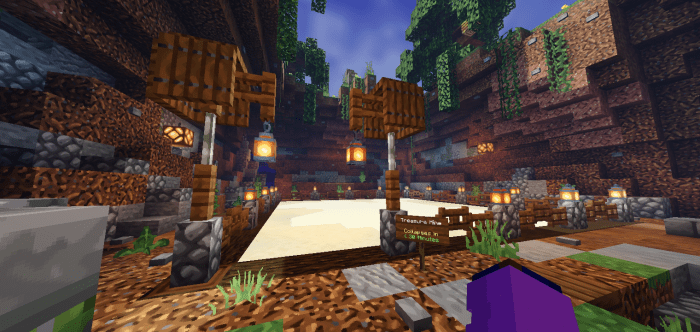 Map made by DXTG Josh
Texture/Addon Credits
I do not own any of these textures/addons that are being used in this mini-game and they belong to their respectful owners:
Fedex 1454

(Dexy Vanilla HD creator)
- Check out his textures here!
Team Cubitos MC

(Floating text Addon)
- Check out their Addon here!
Map Testers:
HOW TO PLAY?
The main goal of this game, as the name implies, we find treasure chests, and break them for money!
The deeper you go, the more common the valuable chests are.
Treasure Chests
There are currently 2 variants of Treasure Chests: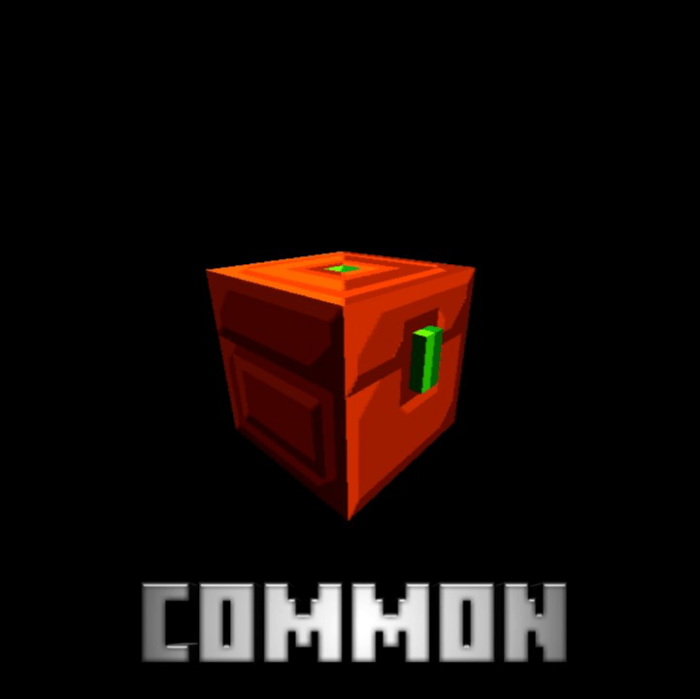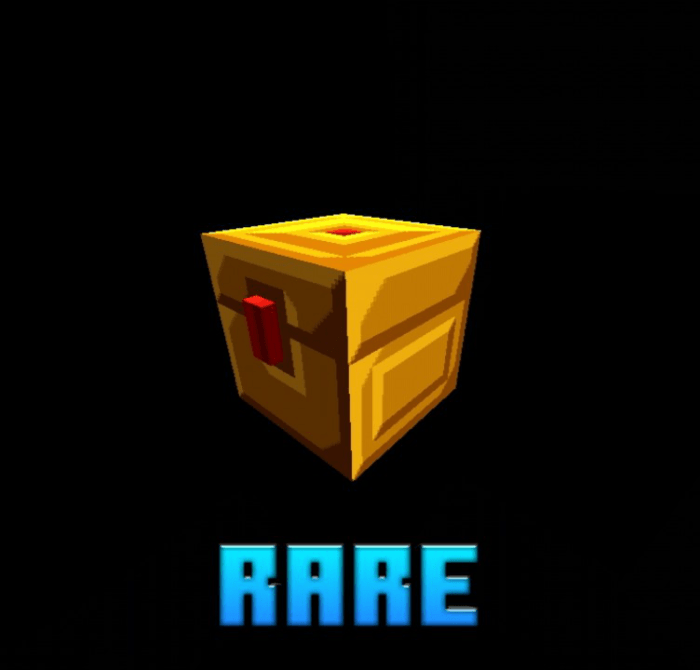 P.S. I'll be adding more kinds of chests in the future!
Pickaxes
We first need a pickaxe if we need to mine sandstone and concrete. We can get a free Beginner Pickaxe (Wooden) in the Store.
Store Portal: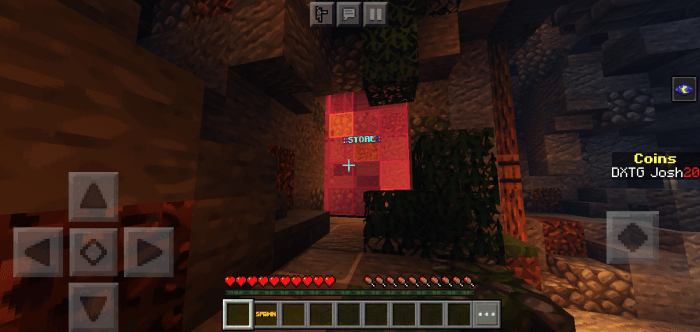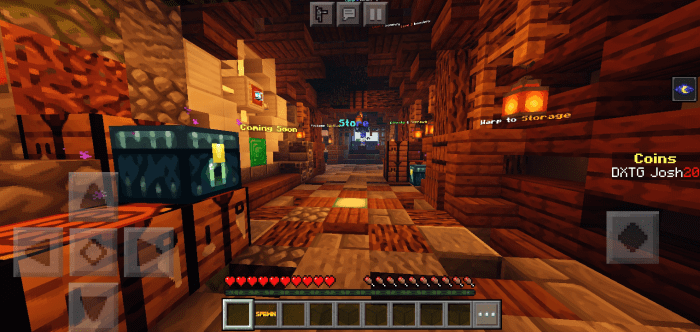 Pickaxes: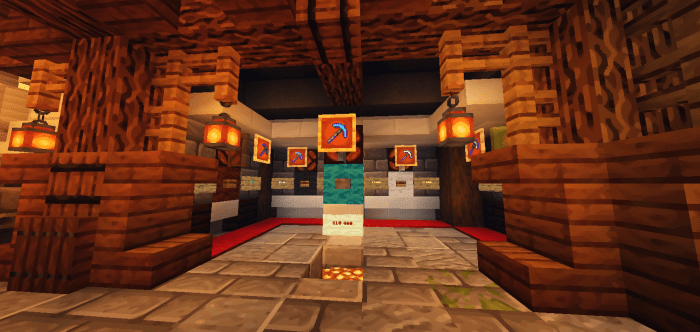 There are currently 4 other pickaxes that are better than the Beginner Pickaxe.
Novice Pickaxe

(Stone)

Advanced Pickaxe

(Iron, Efficiency 1)

Professional's Pickaxe

(Gold, Efficiency 2)

Hero's Pickaxe

(Diamond, Efficiency 3)
All of which are unbreakable.
Effects
When you're a new player, you will have Mining Fatigue 2. Which we all don't want when we are Mining. In the shop, you can buy different effects to help you break blocks quicker. The better the effect, the more costly it is.
Effects shop: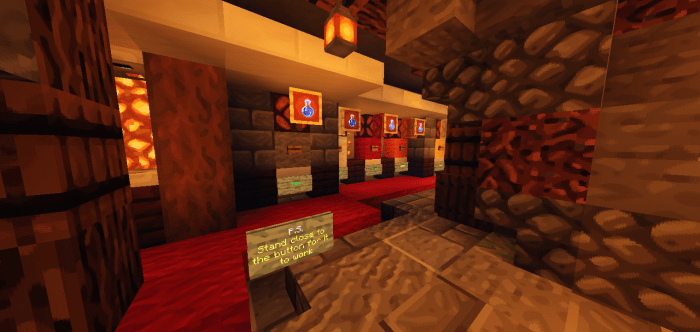 P.S. Stand close to the button you're pressing for it to work.
Storage
Just like all simulator games in Roblox, this game also has a storage capacity in it.
By default, we get 1 slot for blocks, a slot for your pickaxe, and the Spawn item (Right-click for Win 10/Press & hold for Android to go back to spawn)
Storage Portal: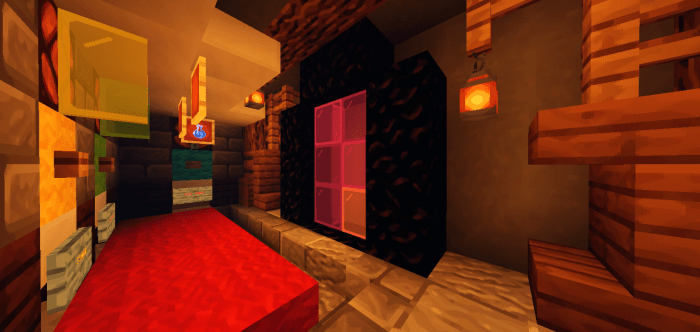 Storage Shop: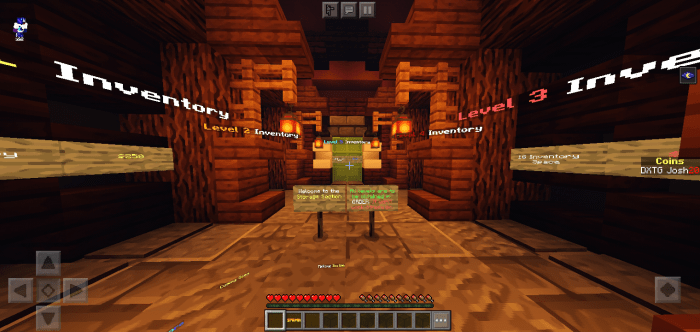 You can upgrade them (Max of 5 Levels) in the shop. (Next to the Effects section)
LVL 0 Inventory: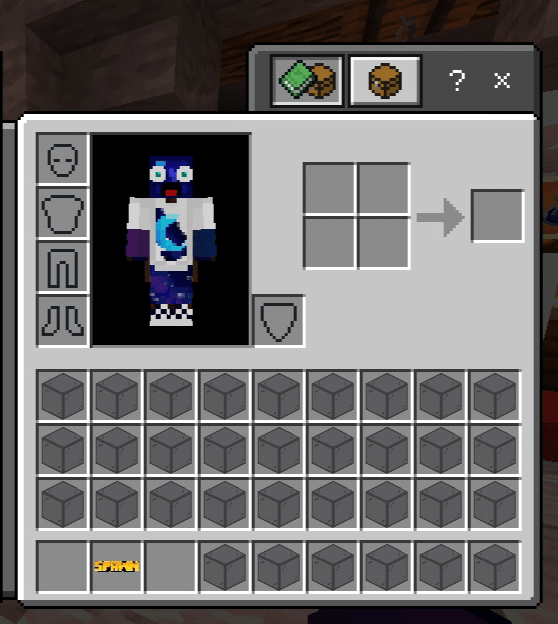 LVL 1 Inventory: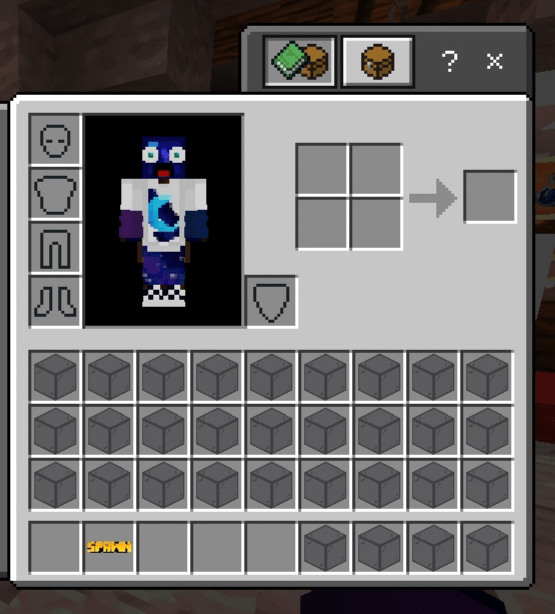 LVL 2 Inventory: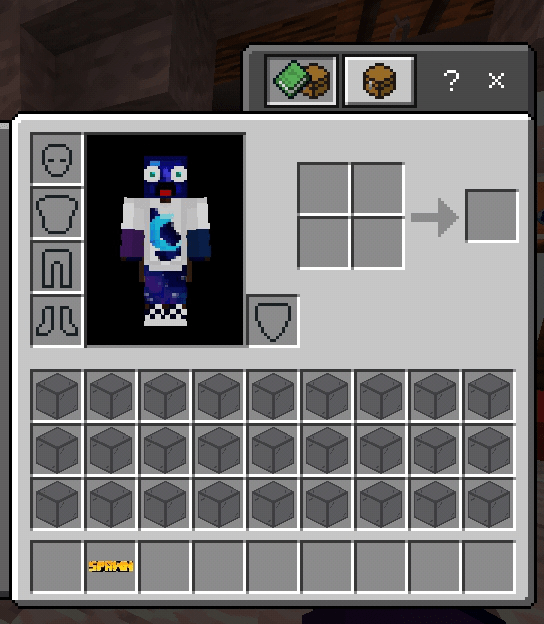 LVL 3 Inventory: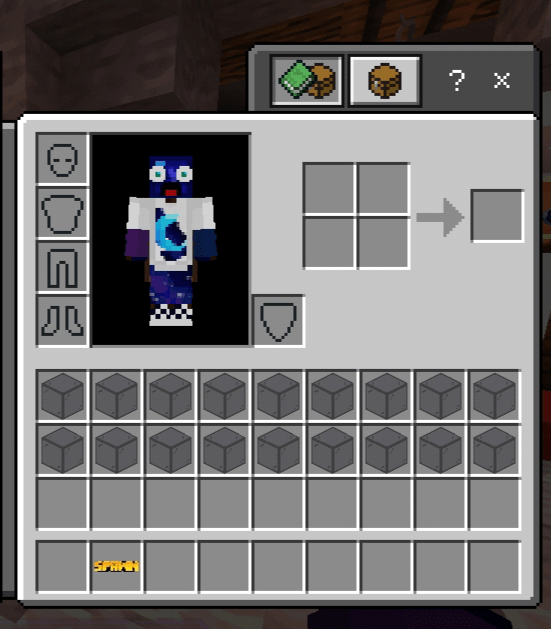 LVL 4 Inventory: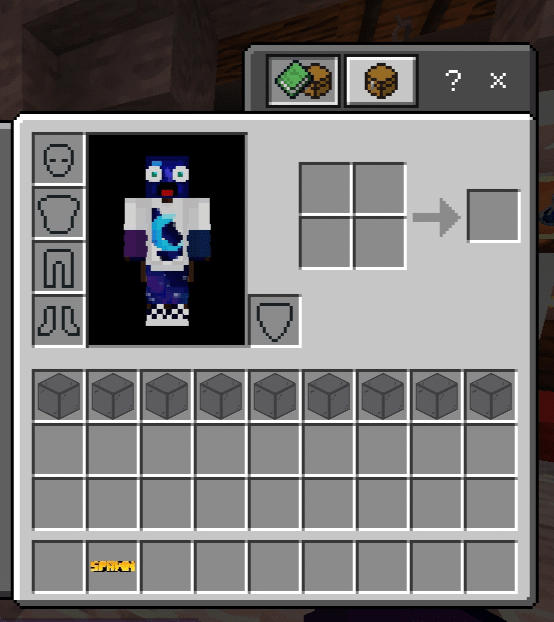 LVL 5 Inventory: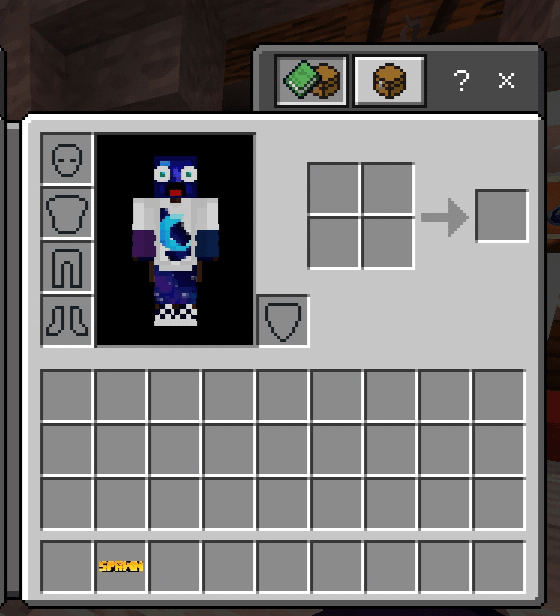 Important Note!!
When you upgrade your inventory, make sure to do it in order for it to work!
And when you successfully bought an upgrade, double tap (Android) /Double click (Win 10 & Xbox) on any black stained glass in your inventory and throw it away.
It should then update your storage properly (Will be fixed soon)
Trash Bin
Have Garbage in your Inventory?
A simple and functional trash bin can be located in the store. Open the dropper, put in the item, press the button, and the item is gone forever! So, be wise when throwing away stuff you no longer need.
Selling
To sell your Items (Sandstone and Concrete), all you need to do is go over to the sell section near spawn and stand on a pressure plate.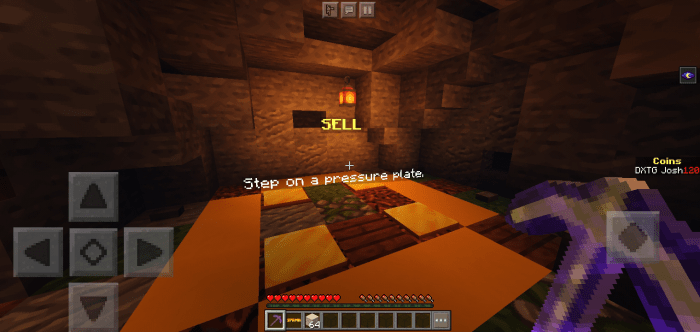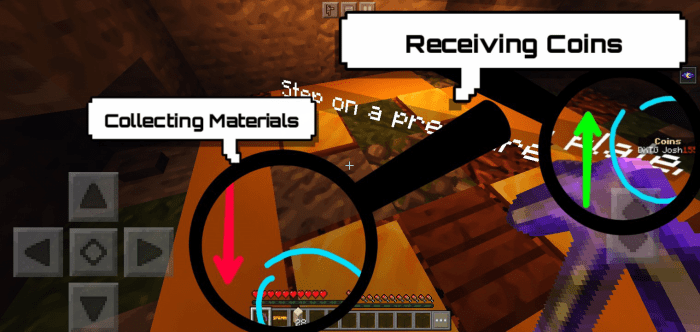 Dig Site
Have I ever mentioned the Dig site collapses every 30 minutes?
Yes, you heard me. Every 30 minutes, the site will collapse and will rebuild itself for about 15 seconds. (Warning: Can lag the game a lot)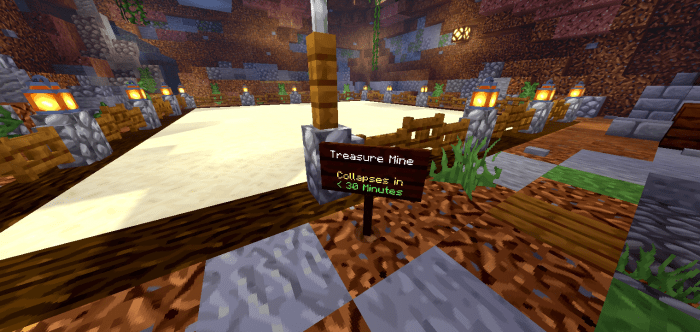 Don't worry, you won't get trapped under there. All players will be warped back to Spawn as soon as that happens.
NOTE: Every 2 minutes, all items that are on the ground will be removed to help reduce lag during gameplay.
Looks like this is all for the first beta update for this map. Morestuff will be added once every week or so.
Why 1.16 and not 1.14?
I first worked on this map on version 1.14.0.9. Where I found a major bug in the game itself. The /replaceitem command (when a lot is being run at the same time) spams the inventory and causes the game to:
Freeze
Crash
Lag a lot (3-10 fps)
And that's why I updated it to the latest beta version where it was actually fixed :/
I know... It hurts.
RULES
You are

not allowed

to

re-distribute

this map to other websites without my permission and/or claim this map as your own.
You are allowed to make a

video

about this map. Just make sure to

credit me as "DXTG Josh"

in the description.
As I said, the

Floating Text Addon

belongs to

Team Cubitos MC.

(Thanks a lot!), and the

HD Resource pack

belongs to

Fedex 1454

. None of which belongs to me (except for the chests :D)
(Ingame) Play in Adventure mode.
(Ingame) No cheating or hacks. (Ur choice tho :/)

Have Fun!
Features That Are Being Worked On:
Hats
Pets
New Maps
Improved Spawn
New Chests
Expanded Shop
Background Music & SFX
Re-texture pickaxes to shovels
Trailer
Coming Soon!
Select version for changelog:

Changelog
Re-added .mcworld download link
Fixed incorrect version support (it's supposed to be 1.16 beta and it was 1.14 idk how) P.S. Sorry for the confusion
Installation
HOW TO DOWNLOAD
.ZIP
Download the zip file
Open your file manager. Mine is ES File Explorer
Go to the downloads folder
Find and extract the file to a folder
Copy/Cut the folder
Find the "games" folder
Go to com.mojang > Minecraft world's
Paste the folder
Open Minecraft
Enjoy!
.MCWORLD
Download the .mcworld file
Simply open the file
Minecraft will import the world by itself
Enjoy!