Almost everyone have wished that they had a computer to run ultra realistic graphics on and play minecraft in 4k. This texture pack makes that possible with high resolution images that is almost identical to real life. There's even moving fans!
This texture pack has a 256x resolution and therefore makes everything seem realistic. That is if you're not standing super close to the blocks. I have even created seamless textures to most of the blocks to really give it that realistic feel. I got inspiration from Umsoea's ultra realistic texture pack you can find on youtube and tried to make some textures look similair but at a lower resolution so that it runs smoothly on mobile. Compare this with any shader and you basicly have a mobile copy of Umsoea's texture pack but without the real-time raytracing.
When you load into the game and apply the texture pack the first thing you will see is that i have changed the title and background images.
Here is an image of the background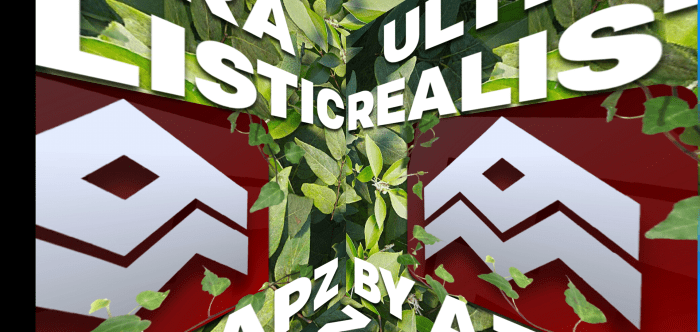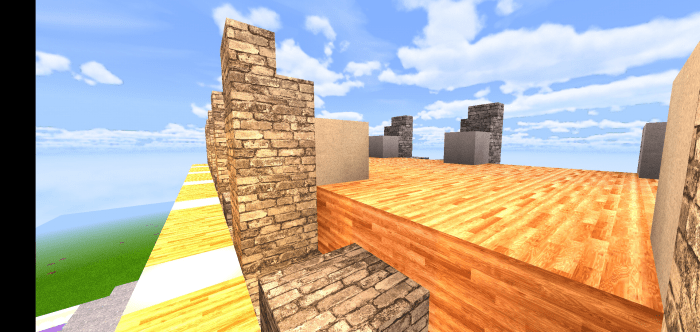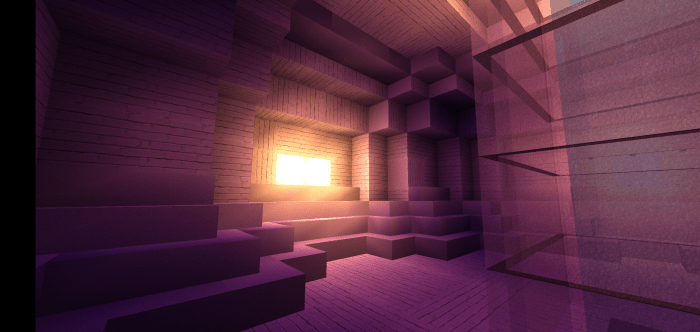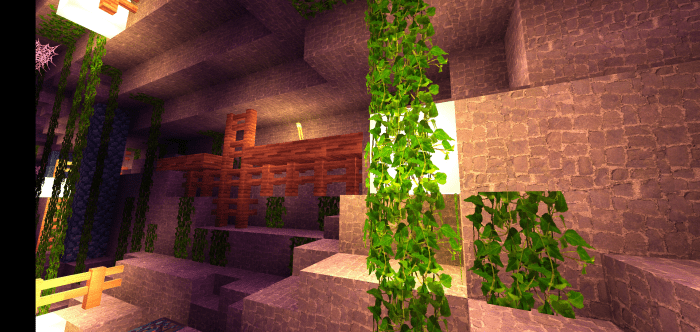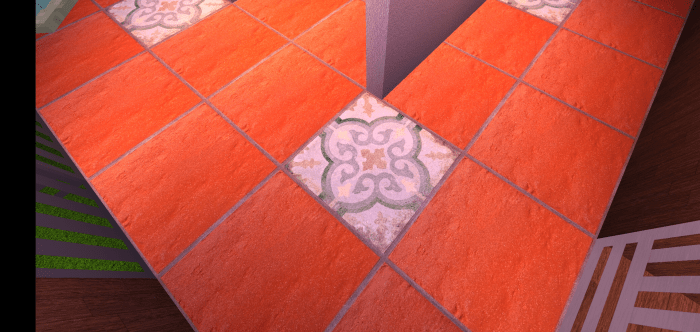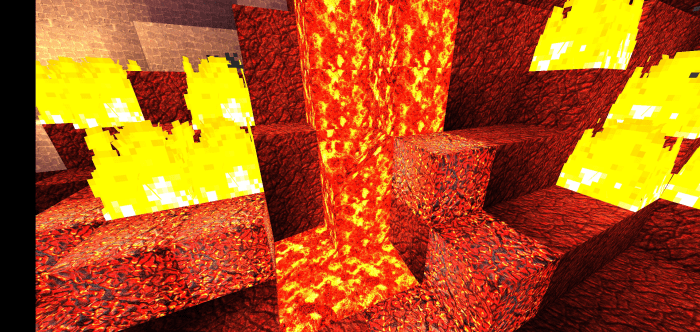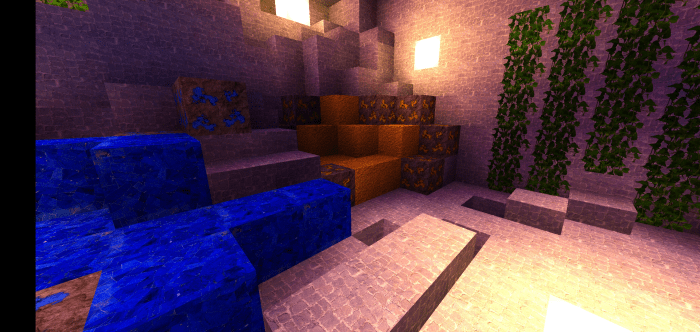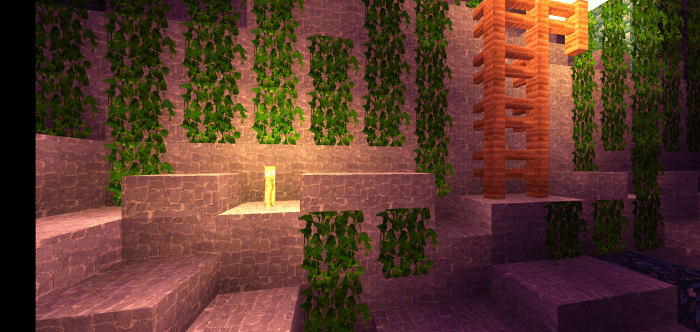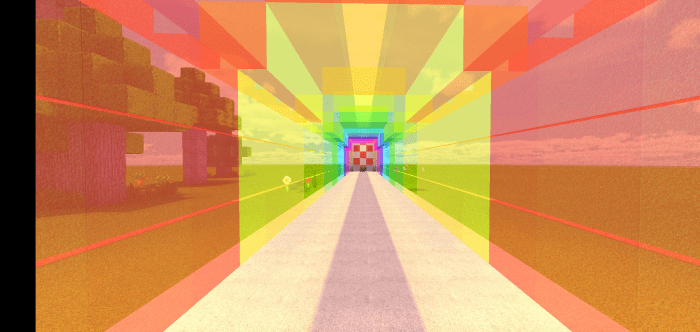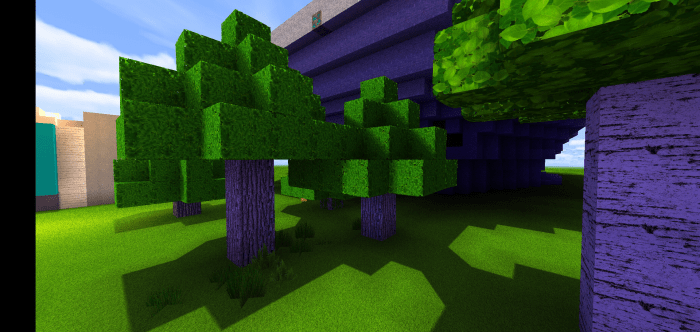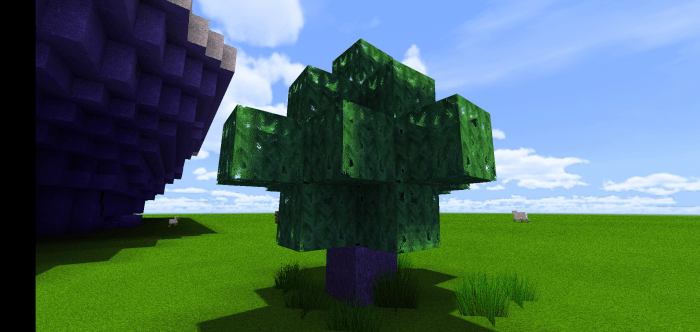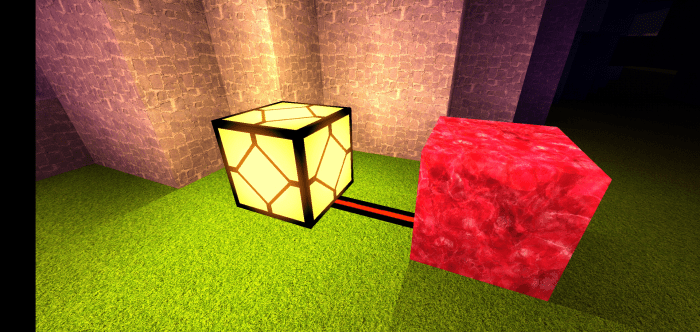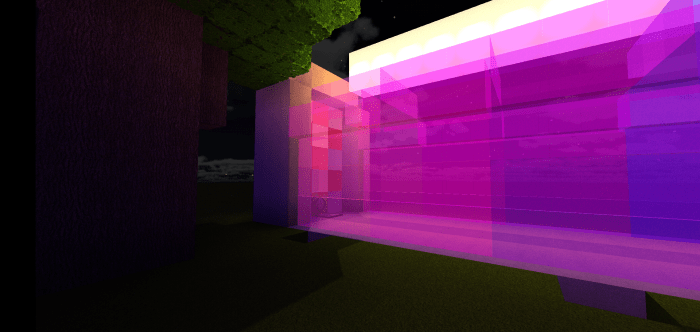 Notice How The Fans in the top left corner is Spinning in the video below. They are retextured acacia trapdoors.
Here is a video on the texture pack
This Texture pack was made for people without high-end phones. So you don't need a samsung galaxy s20 ultra to run this. A mid-range phone should be enough if you play without shaders. I get 60 fps when i play, i play on samsung galaxy s10e. 6GB RAM and Exynos 9820 processor.
I will update the texture pack in the future so if you want to see something changed or added be sure to drop a comment below.
Disclaimer:
if you want to share this texture pack you must use a link that redirects the user to this website.
Even if you do any modification to the texture pack you must use a link that redirects the user to this website.
If you share this texture pack on youtube then you must mention my youtube channel directly above or below the link. My youtube channel name is Azapz.
Like this: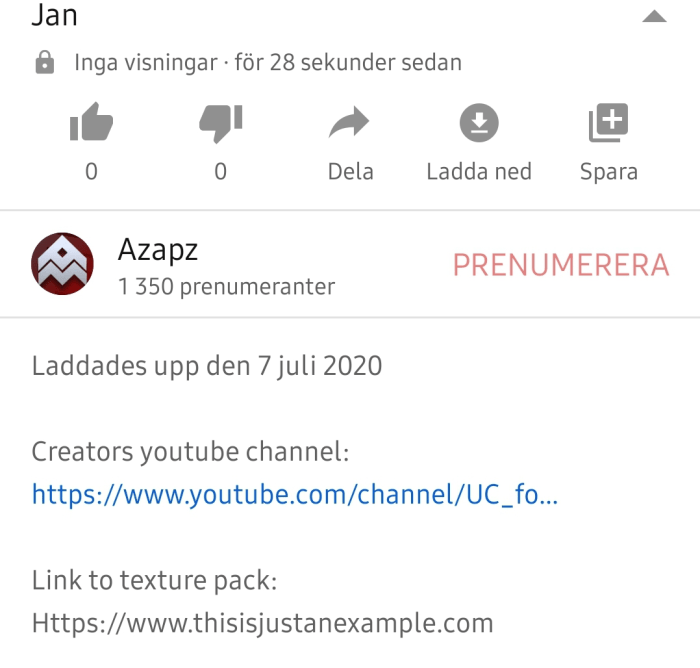 I was surprised at first when i saw that the upload was denied but then i went to look at why and i saw that nothing was wrong so that's good. Im also suprised that someone recognized the swedish text on the youtube image :D. 
I added a detailed description with text at the top and changed the disclaimer part at the bottom of the description. I added an image to show where to put my channel link on any youtube video that want to use my texture pack.
I added some text to the description such as my phone specs and what fps i get. I removed some text on the disclaimer part of the description. I added a link to my youtube channel and i cleaned up any unnecessary text. 
Installation
Downloads
Supported Minecraft versions
1.14
1.15 (beta)
1.16
Resolution
256x