Any Undertale fans? Yeah I see you. I'm sure you've been looking for some kind of Undertale addon! Which is why I bring to you a addon that adds new items for that roleplay you've been waiting for! Some if it is even Craftable in survival!
The items that are craftable in survival are:
Stick - A standard weapon that can be crafted quickly. It deals 2 damage and has 75 durabillity. It can be crafed with wheat seeds and a regular stick. The weakest weapon in the addon.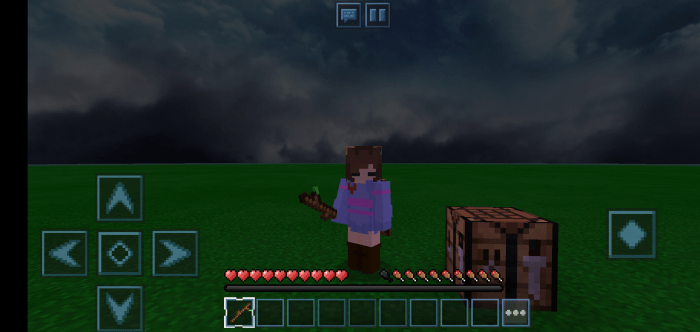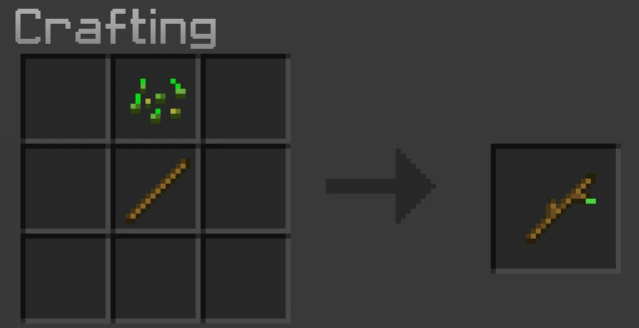 Toy Knife - a little play knife that almost makes you think its the real deal! It does 3 damage, has 175 durabillity and can be crafted with sandstone and a stick. It grants 4 hearts.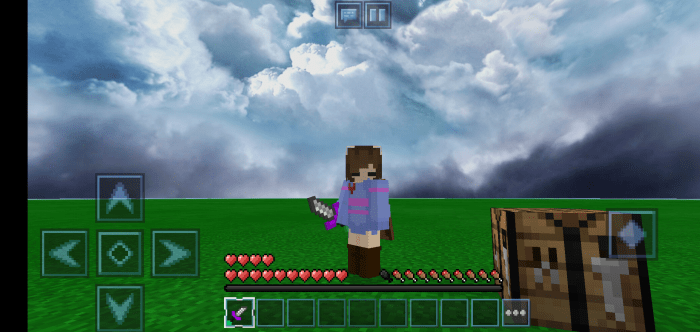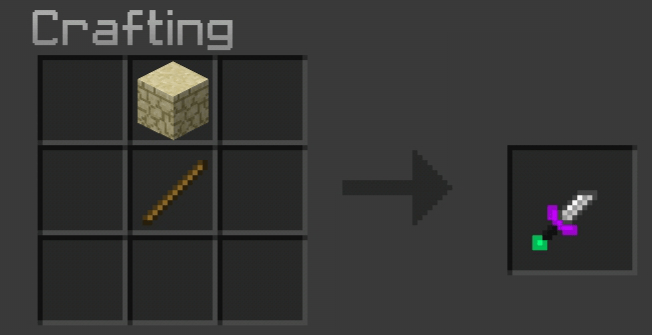 Tough Glove - a glove for only the best at hand-to-hand combat. It has 200 durabillity, It deals 4 damage, and can be crafted with 4 leather in a almost plus shape. It gives 5 extra hearts. (WHAT A RIPOFF!)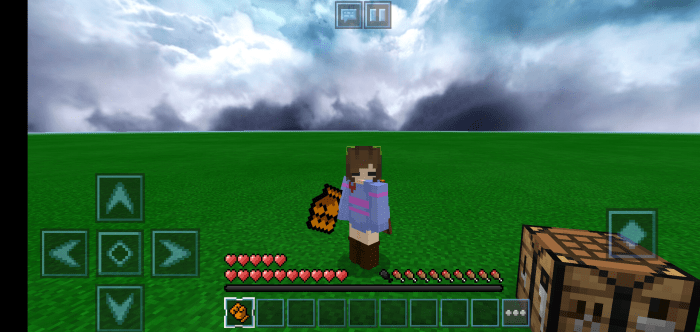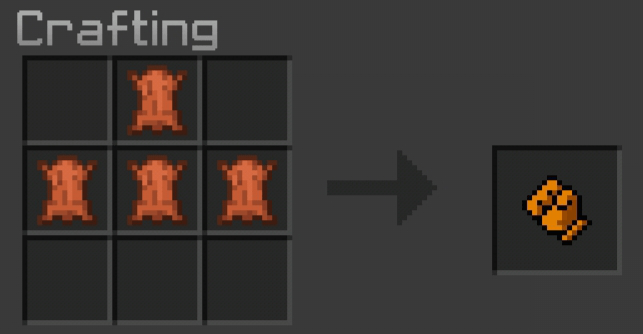 Ballet Shoes - Strike down your fors with grace and elegance! Well, maybe not either of those things, but these shoes are great nonetheless. Deals 5 damage with 299 durabillity. It adds 9 hearts. And can be crafted in the shape of leather boots with an inc sac in the middle.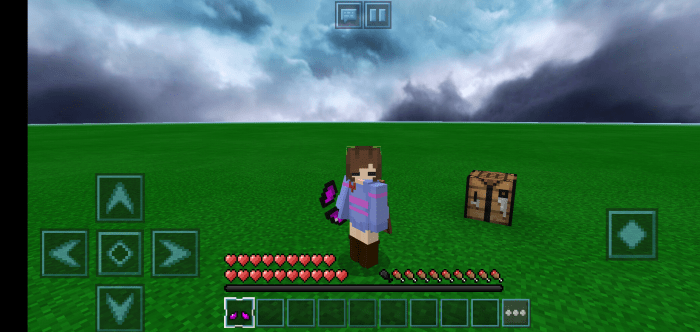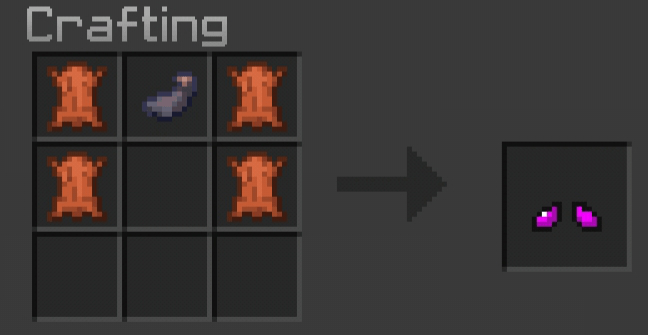 Torn Notebook - This item is great for any aspiring authors, or upcoming genociders. It deals 5 damage just like the ballet shoes, but grants resistance 2. It grants 9 hearts, but has 200 durabillity. Crafted with 1 leather and 2 string.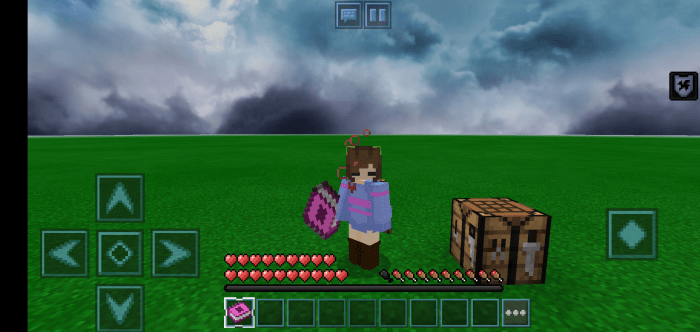 Frying Pan - This weapon is an especially rewarding weapon. It deals 6 damage, has 750 durabillity, and grants 10 hearts. And as homage to undyne's green soul attack, you get the absorption effect to face your enemies head on! Its crafted with 2 iron.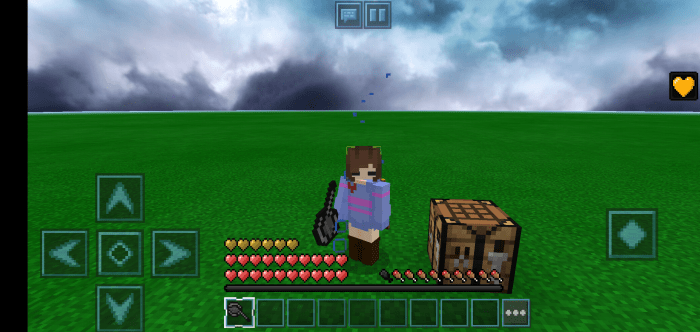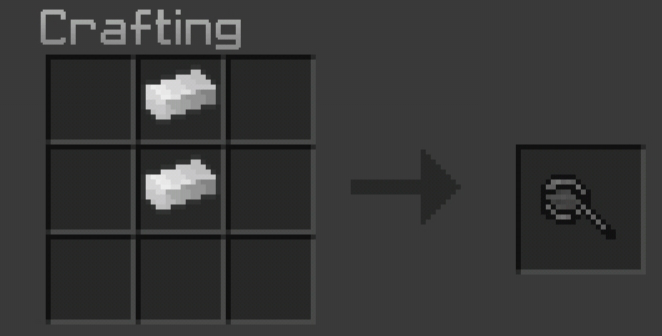 Empty Gun - Is this even appropriate for minecraft?! Well, at least it has no ammo. It is able to do 7 damage has 825 durabillity, but with no effects. Can be crafted with 3 iron and gunpowder. Adds 10 extra hearts.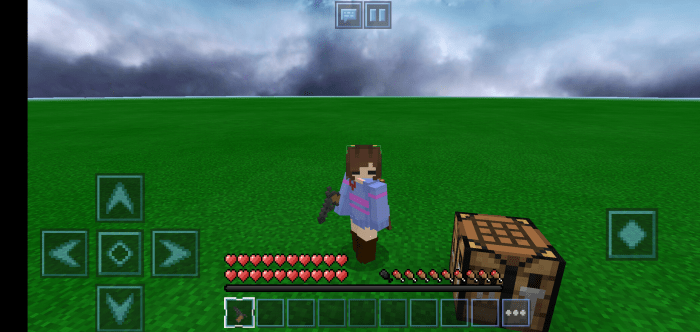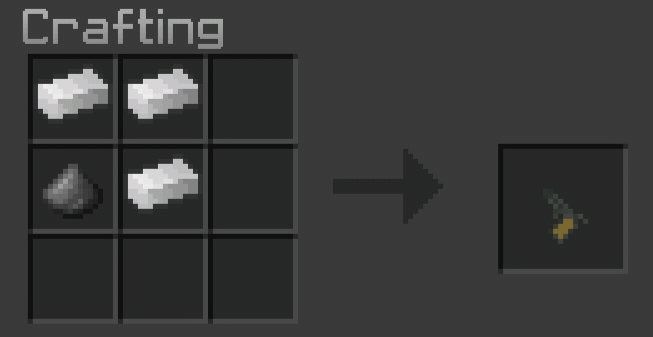 Dagger - A great weapon for battle, dealing 19 damage, granting speed, and 9999 durabillity! It IS expensive. Costing a stick and a nether star. It gives 14 more hearts.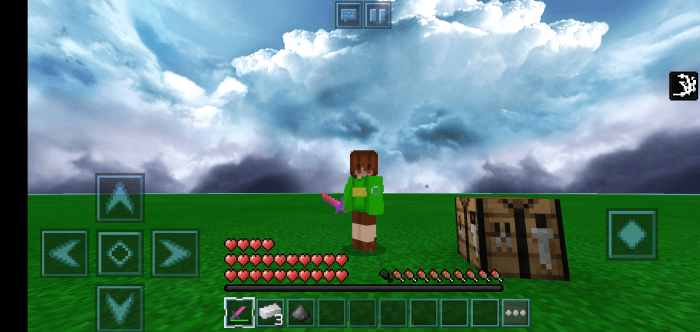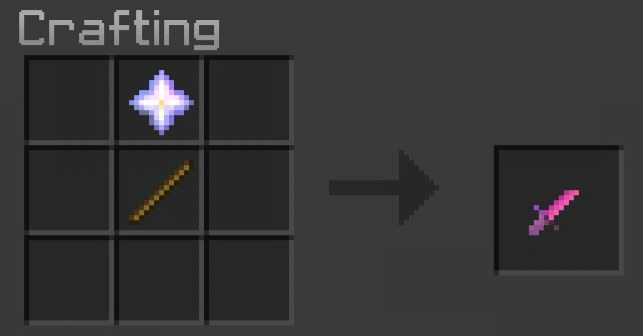 Items that arent craftable:
FIGHT - A balanced weapon, giving the user strength 2, absorption 3, and hunger 2, combined with the fact it does 8 damage with no effects, makes it great in the wrong hands. It cant be broken, and grants no extra hearts.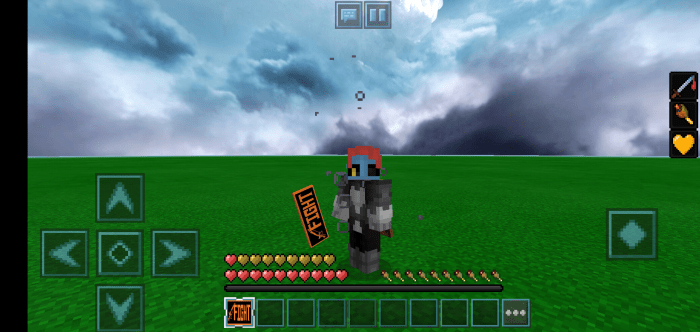 ACT - way less riskier than fight, as it does 1 damage, but gives the effects fire resistance, resistance 2, water breathing, village hero, and night vision. It also cant be broken, and grants no extra hearts.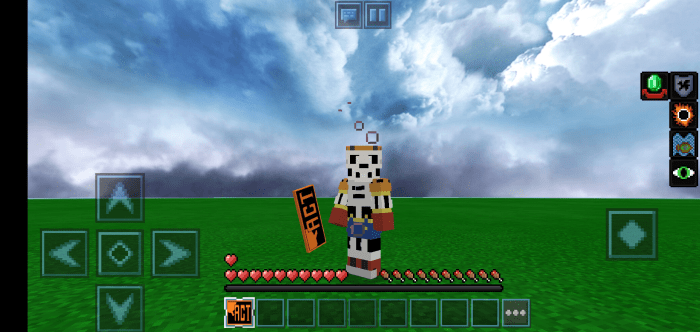 ITEM - a risky, but great way to heal up during battle! Giving regeneration 2, saturation 2, but also blindness. Deals 1 damage. Cant be broken and grants no extra hearts.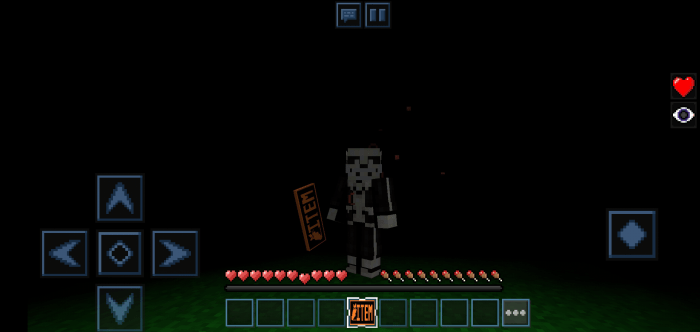 MERCY - this item is great for getting out of situations! It cant deal any damage, so all its good for is its effects. Jump boost 2, slow falling 3, and speed 4. It cant be broken at all, alongside bot giving any extra hearts.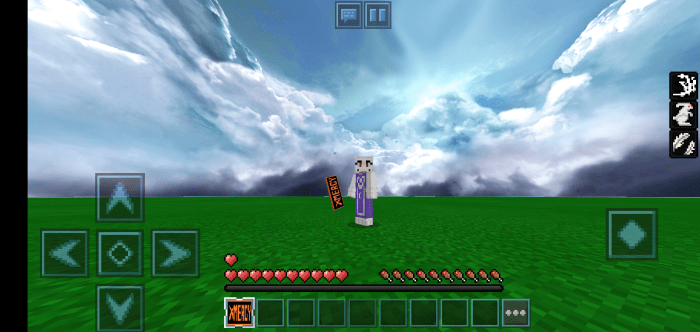 SAVE - Save is the strongest, yet worst of all the uncraftable items. It does no damage and puts you at a single heart, but grants fire resistance, hunger 1k, poison 10, resistance 1k, water breathing, and night vision. Its great as a last resort, but bad as a start. It cannot be broken.
Blue Bone - great for certain skeletons. It does 5 damage and grants invisibillity to help catch fighters off guard. It cant be broken and grants no extra hearts.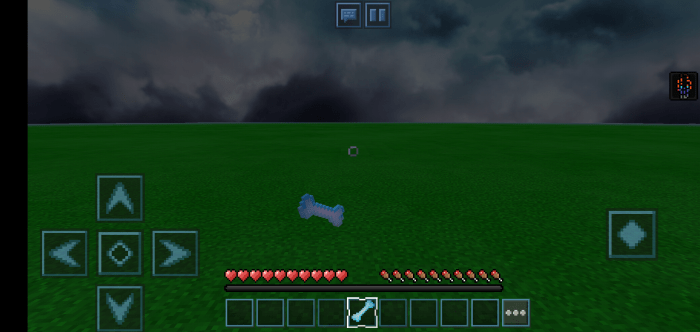 Spear - NGAAAH!! You cant stand a chance against this weapon! It deals 10 damage, grants 2 extra hearts, and jump boost and resistence 3. It can never be broken!
The trident has also been retextured to asgores trident. Same properties as trident, except it does 10 damage when thrown.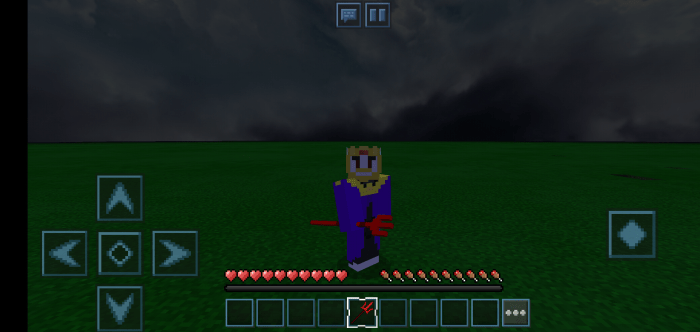 There is also a Roleplay edition of my addon, in case you don't want any annoying effects or extra hearts. The damage output and durabillity remains the same however.
Select version for changelog:

Changelog
V2.0 - effectively doubles the amount of items. Adding the toy knife, tough glove, ballet shoes, torn notebook, frying pan, empty gun, blue bone, undyne's spear, and retextures the trident to asgore's trident. Enjoy!
-fixed bug were all items gave an extra heart.
Installation
EXPIRAMENTAL GAMEPLAY REQUIRED 
MOBILE ONLY, TEXTURES DONT WORK ON PC
THERE IS AN UNFIXABLE BUG WHERE ITEM EFFECTS CAN STACK. I CANNOT FIX THIS BUG.
Check the installation guides  on MCPE DL for how to install.
Also, please dont steal my addons, or advertise it as yours on youtube!
I dont mind a youtube video, but please give credit in the descriptions