Vanilla-Normals-Renewed
This texture pack can be used only with PBR supporting shaders (OSBES, NORI or YSSBE)
This version is made for Minecraft bedrock edition
This is a PBR texture pack based on vanilla minecraft textures. When used with one of the shaders supporting PBR it can bring more accurate look to different materials. Metal and glass gets nice rellections. Stones and bricks gets awesome relief.
If you wish to support the original creator of this texture pack, you can join his Patreon : https://www.patreon.com/Poudingue https://www.patreon.com/Poudingue
Copyright
You can do whatever you want with this texture pack, as long as you don't sell it and provide a link to Poudingue's Patreon page (https://www.patreon.com/Poudingue).
Screenshots
The screenshots provided here were made with OSBES (https://mcpedl.com/osbes/), the results will differ with other shaders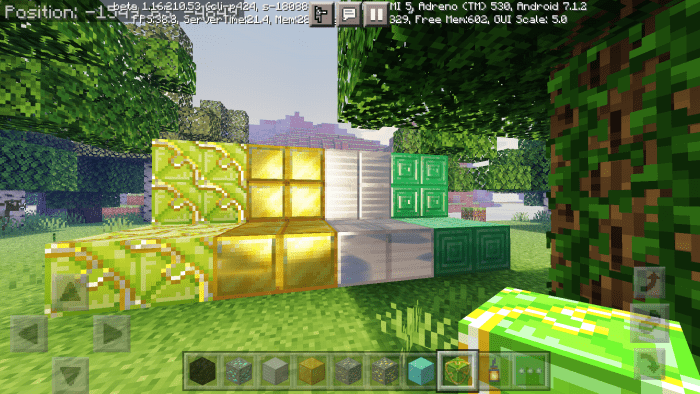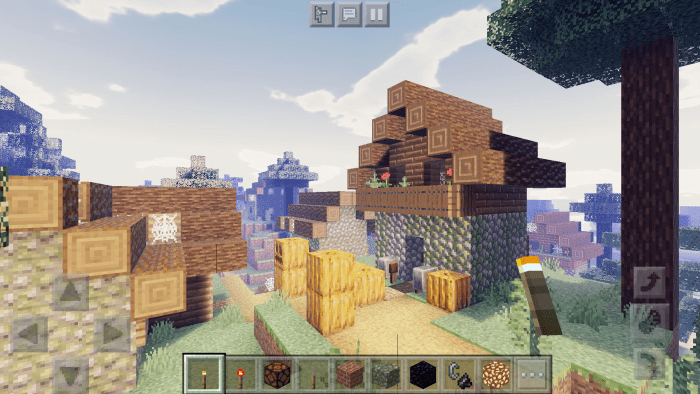 Textures have relief information, which helps to calculate correct interaction with light. Smoothness information allows to make different materials like stone, metal or glass look a lot more accurate.
Smooth surfaces now have the correct information to compute reflections.
Installation
Install a shader supporting normal and specular mapping. If you don't know which one, you can try (OSBES (https://mcpedl.com/osbes/), YSSBE or NORI)
Download one of the packages from this page (if it is bugged for you than try second one)
Open downloaded .mcpack file using minecraft
Select the pbr supporting shader and this resourcepack in minecraft options.
Restart minecraft!!!
enjoy
Select version for changelog:

Changelog
Useless links are deleted
Easy start links are provided (texture pack plus shader)
Description of installation process is improved
Installation
Install a shader supporting normal and specular mapping. If you don't know which one, you can try (OSBES https://mcpedl.com/osbes/, YSSBE or NORI)
Download one of the texture packages from this page (if it is bugged for you than try second one)
Open both .mcpack files (texture pack and shader) using minecraft
Select PBR shader and this texture pack in settings
Place texture pack on top of the shader
Restart minecraft
enjoy