This script/shaders pack changes the movement of the water, so that the water in your minecraft gameplay becomes realistic. This pack includes 6 options, which are the  normal waves, the wavier waves(faster), and the other 2 options are experimental(which are the stormy waves and tsunami waves). This was coded with Open GL 2.0. With the renderchunk.vertexhlsl (used to change the movement of the water) and renderchunk.vertex(to give the water a variable.)
I will only show a few just so you can make out the difference.
Waves(Normal)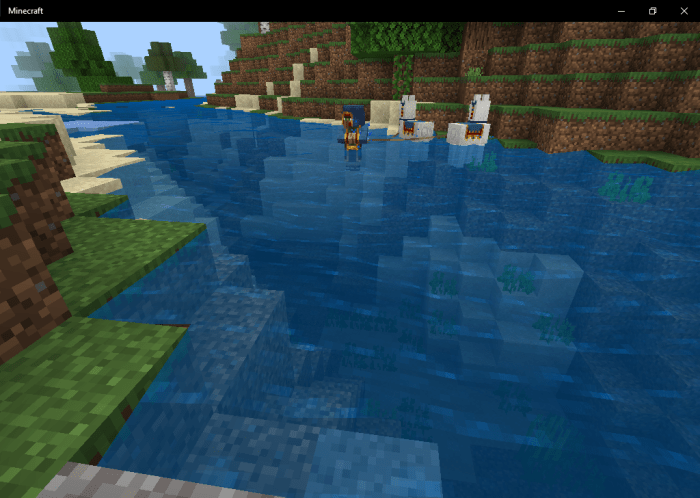 This is your normal vanilla feel, with smooth and steady water waves. Good for survival lets plays. For the shader nerds the float increment, was increase by 2 percent on the x, y and x cords.
Wavier Waves 2x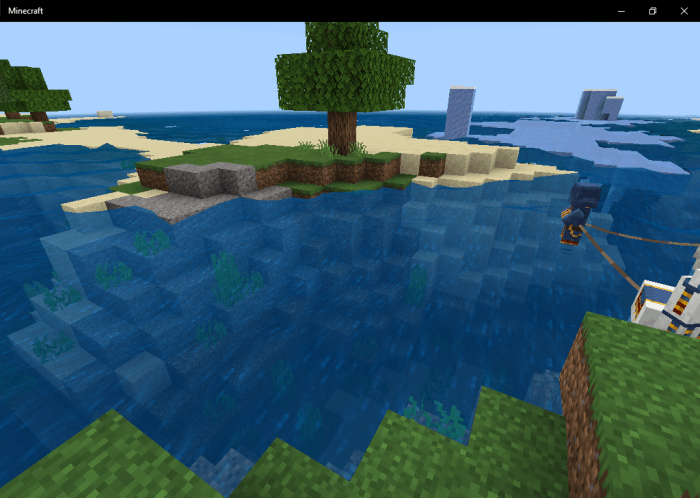 You probably wont notice the difference.
This one was made faster than the first one by 40 percent, I intentionally made it like this to make it have a realistic feel. Out of all of them, I think the one is the most realistic one in my opinion.
Stormy Waves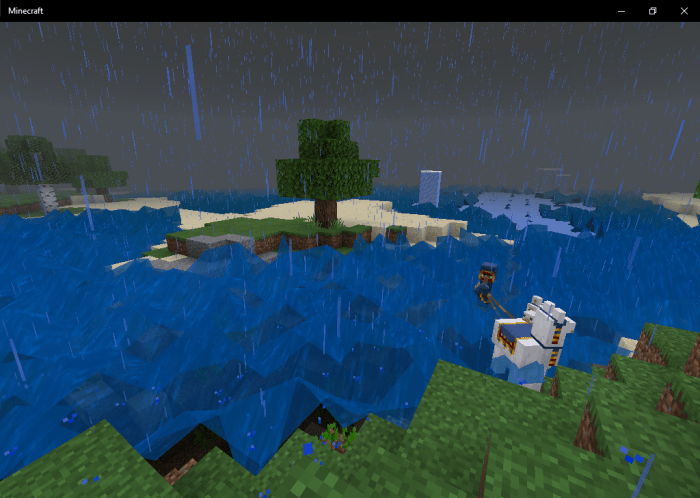 Now, its pretty obvious.
Keep in mind this one is still experimental and requires more math the my old ones. This bug will probably be fixed in version 2(if there is a version 2). This water only fits for rainy days and will probably fit in if you are in a snowy biome.
There are still 3 other ones. But these 3 are the ones I have decided on to be shown.
BTW if you want to mess around with this feel free! :D
Select version for changelog:

Changelog
-Wavy water now working for mobile
-Increase all rePos variables(for the Shader Nerds)
Installation
This pack is free to modify.