The brewing stand is a block in Minecraft which can be used for brewing potions.
You can then consume the potions to gain temporary powers such as increased strength or agility.
This is a redstone map which recreates the block on a much bigger scale. And since it's entirely powered by redstone you can actually use it to brew potions!
Working Brewing Stand - Featured Image: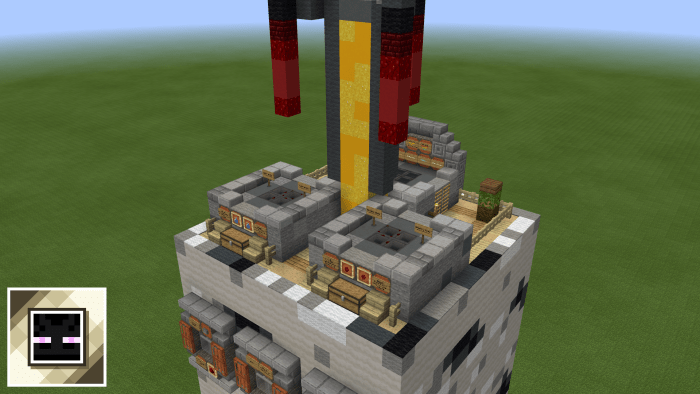 How to use?
Throw brewing ingredients to the right hopper to add the ingredients for your potion (one single netherwart first), then throw water bottles to the left hopper - up to 3 water bottles. Once you've added the ingredients it will start working!
To retrieve the items you need to press the "Click to finish!" button as this will complete the process, or you can active "Auto mode" button and then it will do this automatically for you As soon as that is done you can retrieve the finished items from the chests which open up at the bottom of the structure.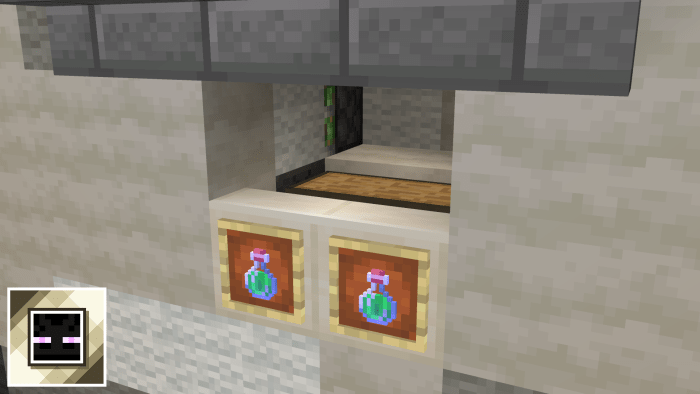 You can examine the way the structure has been built by going around the structure.
There you will find a big opening which you can enter through and look at the redstone.
Contact & Information – suggest things / report bugs:
Select version for changelog:

Changelog
Updated the forum.
Updated the link - direct to all of my published maps.
Support Minecraft Bedrock 1.16.