This is a Bedrock port of the popular WorldEdit Minecraft mod. This lets you quickly fill out areas with blocks without having to place them all or remember your coordinates to use /fill.
This addon works similiarly to the original Java version.
How to use:
First, get a Fire charge. You can pull it straight from your creative inventory or type out "/function worldedit/wand" to have it put in your hand.
Now, you have to select two points where you want to fill all the blocks in between. To do this, right-click with your fire charge on the two blocks. If you mess up, just do it again. It is always the last two positions you selected that count.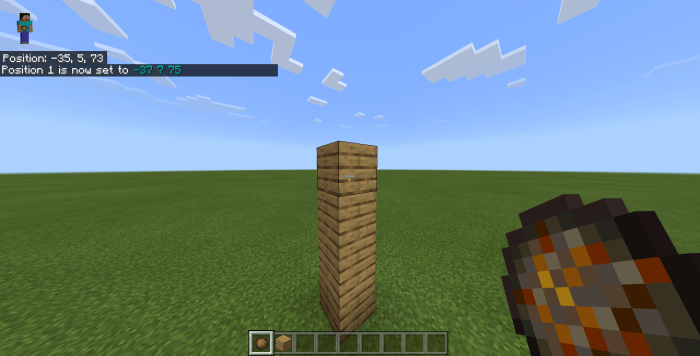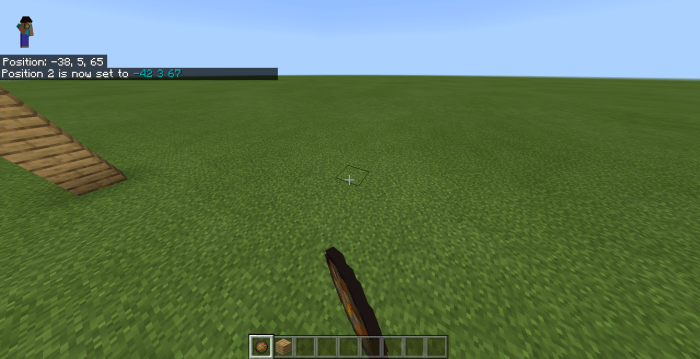 Now it's time to fill the area. Grab the block you want to fill it with, and type one of the following commands:
/function worldedit/fill – This is the most basic one and fills out all blocks between the two points.
/function worldedit/fill-walls – This creates four walls.
/function worldedit/fill-borders – This filla out all borders, making a hollow box.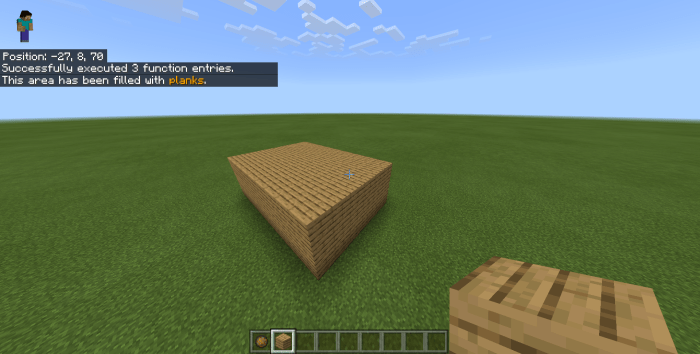 If you are holding an invalid block, while you're typing it, nothing will happen.
To copy-paste an area, select it using the fire charge, go to where you want to paste it and then type /function worldedit/clone
This was last tested on version 1.14.1 so if you are playing a later version, bugs might appear. If you have any feedback, please leave it in the comments or send it to [My username]@gmail.com (Avoiding web crawlers from finding and spamming my email :] )
NOTE: This addon does not yet support multiplyer, however I am considering supporting it in the future.

Added /function worldedit/clone
Added error message for multiplayer (This does not support Multiplayer yet)
Other minor tweaks


Updated the download link, it should work now. Sorry for the inconvenience!

Downloads
Supported Minecraft versions
1.14