If you've ever played GTA Online for a good amount of time then you've probably encountered this airplane. The Alpha Z1 is an airplane suitable for stunts, however, you may just use it to quickly (and I mean really quick) get from one point to another in your Minecraft worlds.

Origins
Like most other vehicles in GTA 5/Online, most of them are based off real and existing vehicles. Same goes for the Alpha Z1 as it is based off the Reberry 3M1C1R. I've actually wanted to use the real name but there's no wiki page for it. Only the game version of it.
You can read the full article if interested. ----> Wiki Fandom
Airplane details
This plane can only seat up to 1 person (the pilot obviously), has high speed, animations and sounds.
Colors
To maintain the addon being as light as possible, I've only added 2 colors
Silver

Gray

Extra Images
Front

Side

Back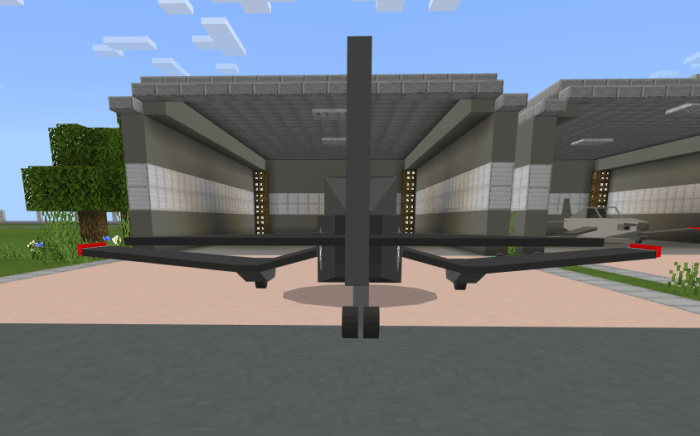 How to obtain
Method: Get their spawn eggs from the Creative Inventory.
How to fly
Look up to ascend and look down to descend.
Contacts
Instagram account: @ashminggudev
Twitter account: @ashminggu
Email account: [email protected]
Problem with AdFly?
Contact me and I'll send a direct download link. Basically no AdFly redirections, just the direct link.

Select version for changelog:

Changelog
1. Just deleted some unnecessary files in the resource pack. May be less laggier for some users.
Installation
1. Download both Resource and Behavior packs. The files are below.

2. You will be sent to the Adf.ly redirection page. Just wait 5 seconds and skip. (Note: You'll might be ask to allow some notifications, just deny all of them).

3. Wait for another 45 - 60 seconds at the "Please press 'Allow' to continue" page.

4. Download the files.

5. Once downloaded, click on the files and it will automatically open up Minecraft to start importing the files!