Amxicar's Armor Tweaks were created to suit my needs.
I have good taste in armor so I created this texture to share with the internet.
Highly inspired by the Light Armor Texture Pack, created by ShadowXX, I tweaked a few things to my likings.
This armor pack makes it so it shows more of the player but still looking armored as always.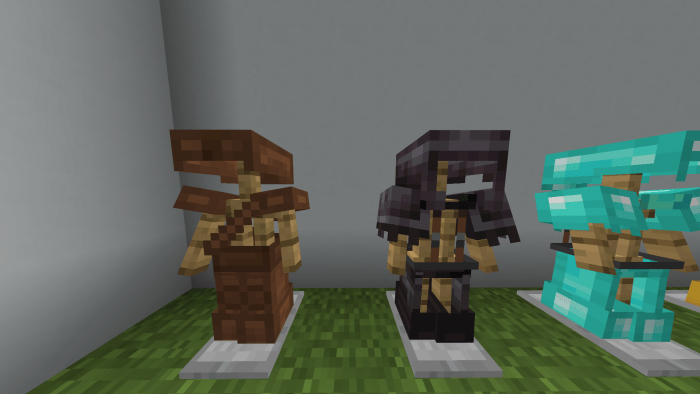 Starting with Leather and Netherite, while the leather armor looks light and not too protective, the Netherite armor looks like a tank ready to be worn!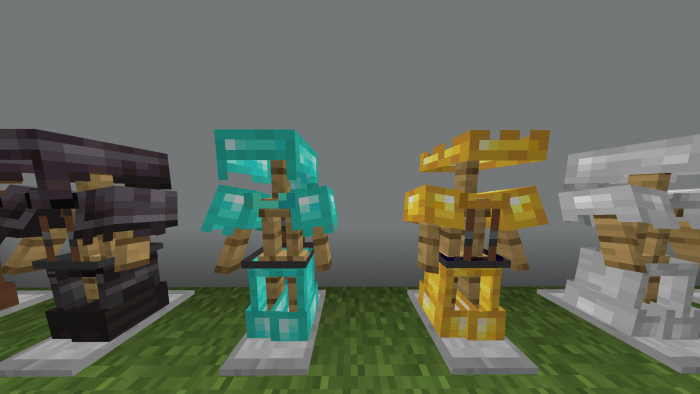 On the right side, the gold helmet has been replaced with a golden crown, and when the gold armor is fully equipped, it looks great with the Founders Cape!
The Diamond armor, holding some resemblance to the Netherite armor, has a belt on the back for aesthetic purposes while the gold armor has it on both sides.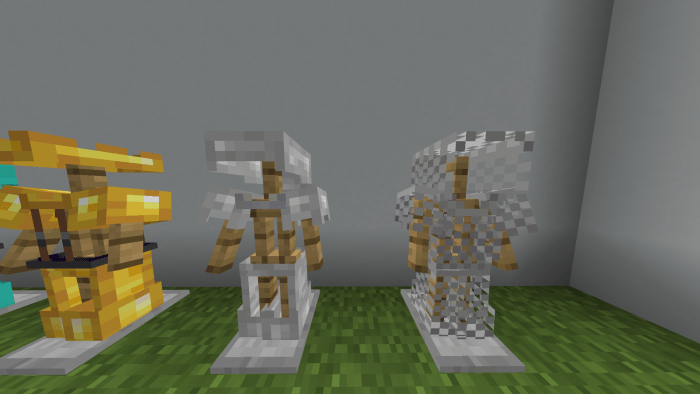 Last but not least, Iron and Chainmail.
Iron armor gives vibes of a swift yet slow samurai. The chainmail armor has not been changed, but might be changed in the future if asked for.
Installation
1. Feel free to change up the files for your own use.
2. You are not allowed to re-distribute this pack anywhere else. If you are showcasing this pack, please put the link to this page and credit me.