This add-on is a new car (Aston Martin) with the style of Minecraft, it can be obtained in creative inventar, has a speed of 0.51, and brings different color variants.
Color Variations
black with red
White with blue
Red with yellow
light blue with blue
green green with green
Created by: @Wartave
Twitter: https://twitter.com/Wartave
Addon Page: http://modswartavemcpe.weebly.com/minecraft-style-aston-martin.html
Youtube Video: https://www.youtube.com/embed/kYgotc8tI54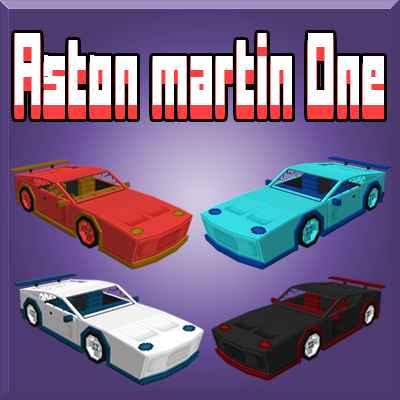 Do you like cars? Then make sure to download this add-on as it includes several cool Aston Martin cars! Enjoy!