After the life altering, universe shattering, reality decimating events of Avengers: Infinity war, Thanos has left the Avengers, their allies, and the universe decimated in what has been dubbed, The Decimation. Now, the Avengers must assemble what remains of their team along with whatever allies of theirs remain. To coincide with the upcoming film, Avengers: Endgame, I have constructed a map for every Minecraft Bedrock capable device. 
Credits:
Description:
This map is a find the button map blended with a clever scavanger hunt. In the map, players will be required to travel into each of the Avengers statues, along with their allies, to collect every infinity stone in an effort to undo The Decimation Thanos has wrought onto the universe.
The map is imbued with clever concealed Easter eggs from the subsequent twenty-two films story-arc, which is the Marvel Cinematic Universe. Up to the moment when the map is uploaded and available to download, you may watch the trailer sneak peek and follow me on instagram where I will be regularly uploading individual sneak peek's of the map, as I progress on it.
Rules:
Play in game mode s
Play in multiplayer, with up to ten players
Play in peaceful
Decide on a set of armour from the armour platforms
Give credit where credit is due if you make a YouTube video
Images: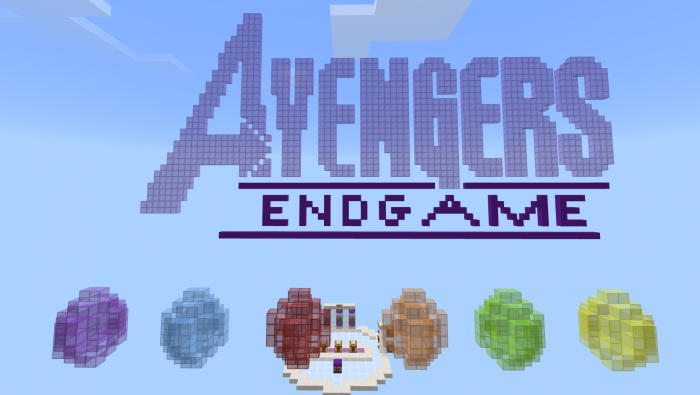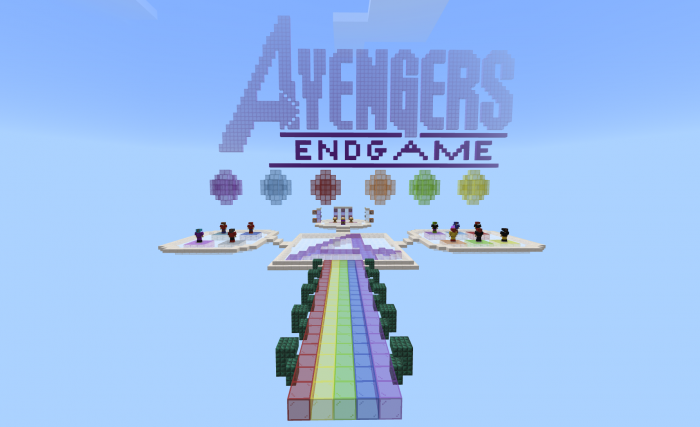 Video:
Installation
Note:
Not every avenger has an infinity stone, and some have none. 
The command blocks are not presently functioning, and I will release an update when the beta is stable. 
The map is also a nostalgia map, and can be used solely for nostalgia.