This is the Bow Charge Indicator Resource Pack!
What exactly is this?
The Bow Charge Indicator is a
very useful
tool that shows you how far pulled back your
bow
and even
crossbow
is through a very
helpful color visual
on the item. Having
easy-to-read visuals
is proven to
increase performance
and will
improve
your bow and crossbow
experience
!
What could this be used for?
This pack can be helpful with
pvp
and will make using the bow in pvp scenarios much
easier
, this texture pack can help you know the perfect time to release your bow to get the
most damage
and
efficiency
out of each shot!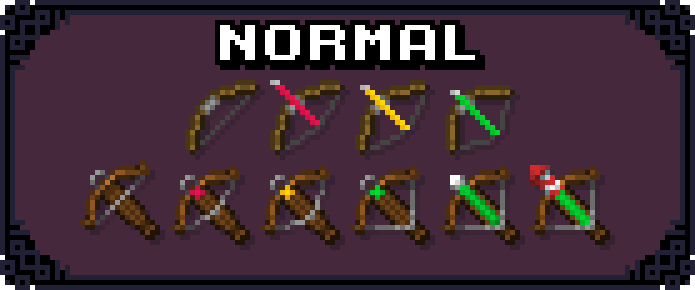 This is the

basic version!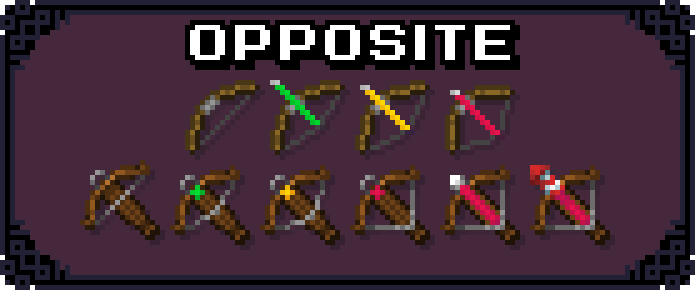 This is the

Opposite

set, it's the same as the Normal set just the colors are in the

opposite order!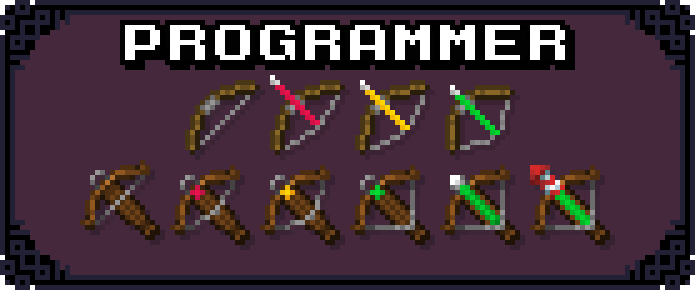 This is the

Programmer Art

set, this contains the original texture for the bow!
This pack was created by

AsplodingWafflez
This pack also works well with my other pack:
Join the discord server to stay updated on new packs and give your input!!!!
Discord: https://discord.gg/98SBRhNZCa
Select version for changelog:

Changelog
Changelog:
Added discord link!

Join the discord for updates on packs and also a great place to share your suggestions and ideas on future packs.

Discord: https://discord.gg/98SBRhNZCa
Installation
How to download!
What are the steps?
Click the link depending on what platform you are using. If mobile then the (PE) option will come up.
You will be brought to a website that will have 1 - 2 easy steps to do to get to the download!
After completing, you will be brought to the download!