Looking for a simple PVP experience with a few extra bells and whistles? Maybe you want to test your PVP skills against your friend.. Or, perhaps, you just want to have a good time with your friends! Regardless, this map may be for you!
Check out the Saturation Pack which was equipped for the following screenshots and trailer!
This map was created by me, FloBoi. Please do not redistribute using a different download link or edit and post publicly without my permission. To contact me, comment below, or email me at [email protected]
Check out the trailer for this map!
Description
I originally built this map in March of 2016 for version 0.15.X, and posted it on another Minecraft community website, but a LOT of things have changed since then! Previous mechanics utilized in older Minecraft versions have been rendered useless and you would pretty much need to re-install the map again if you wanted to play a second round.
In this major update, command blocks are utilized to make the map experience seamless and easy to use! I've also revamped the map so it has a more attractive appearance and works together to create a much more fun, and overall better experience! Let me show you everything new!
New Features:
New look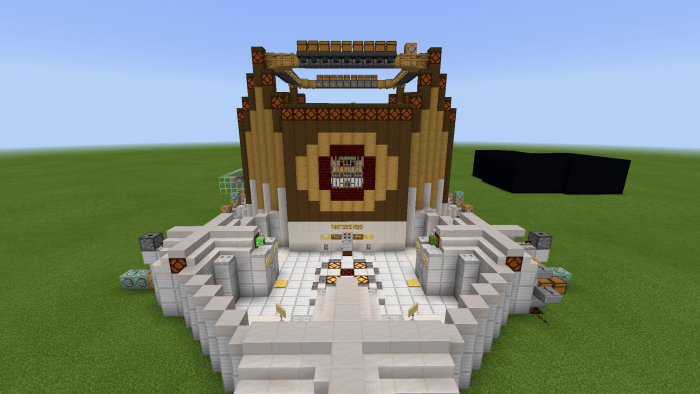 Kits are reset with the push of a button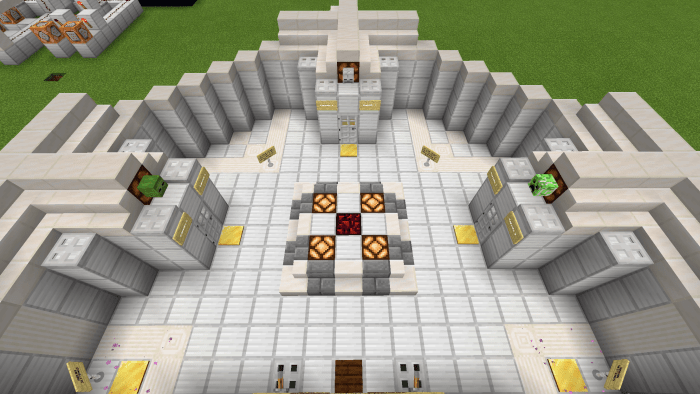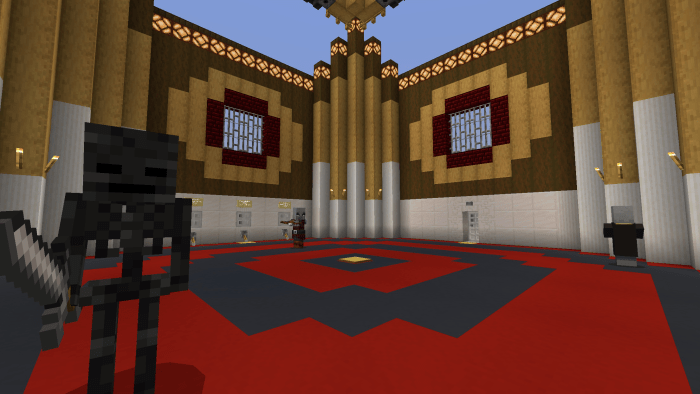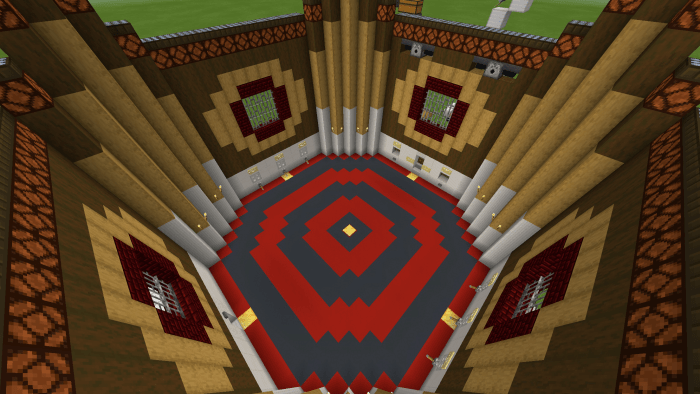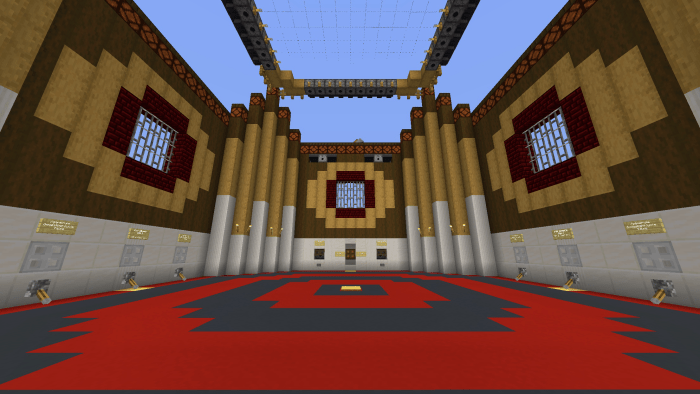 New "Arena Settings" Room with new Random Potion Dispenser and Random Mob Spawner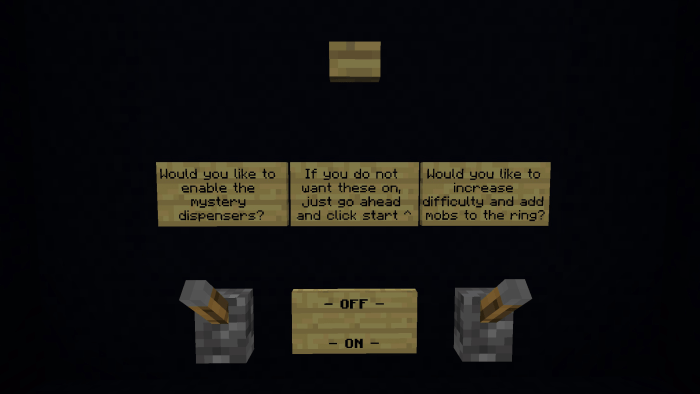 (If you do not want to change these settings, just click the button and nothing will be changed. You will spawn back in the arena.)

New barricades covering important buttons to prevent misclicks
Other New Features
New features included in this update include:
Edited the potion dispensing system located at the top of the arena
Re-equipped random potion dispensers
Fixed the stocking chests for any item-sucking/dispensing block
Added a command block in the middle of the arena which grants 5 seconds of regeneration.
I also made sure to include the original spawn in order to keep the same vibe. The spawn is a bit tacky, but it's still part of the old map :). I sincerely hope you enjoy playing the map! Let me know in the comments if you have any suggestions/tips/fixes!
Select version for changelog:

Changelog
Just updated the post to meet the MCPEDL posting requirements.
Installation
iOS:
If you choose the MCPACK, simply click to download. Open the file in your "Files" app or any other file explorer app you have. Select the file and click the share button. Scroll along until you find "Open in Minecraft".
If you choose ZIP, download the ZIP folder. Open the folder containing the world contents. Select all files INSIDE the folder, and COMPRESS them into a zip. Rename ".ZIP" to ".MCWORLD", and it will now open automatically in Minecraft.