This Addon adds fully-automatic-connected-glass to Minecraft Bedrock Edition. This Addon doesn't replace vanilla original glass. We are currently unable to edit vanilla block's behavior. So I made additional glass instead of editing the vanilla ones.
Images Preview :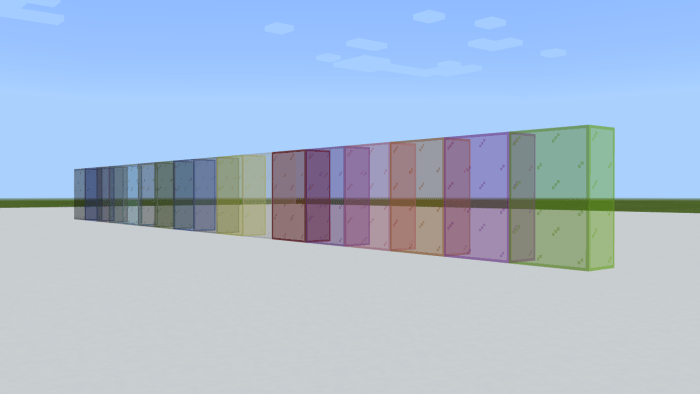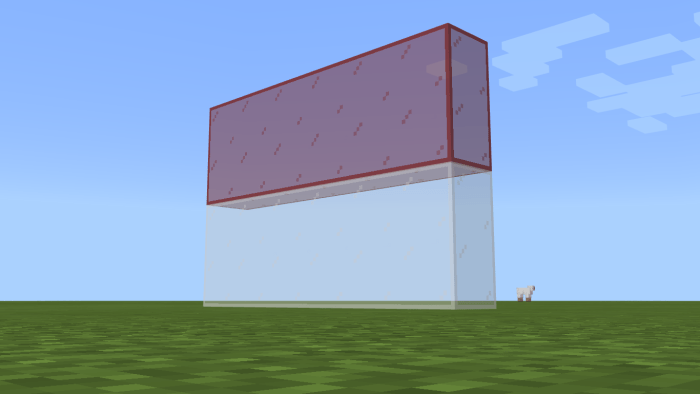 You don't have to confuse about /give @p command, or other commands, because this addon adds fully automatic glass. When you place the glass side by side, they will be connected automatically (Just like Minecraft Java Optifine).
How to get them :
In creative mode, you can get them in the "construction" panel. Just do the same way you get glass in creative as usual. Go to construction panel, and glass / glass pane item group.
In survival mode, you can get them with crafting.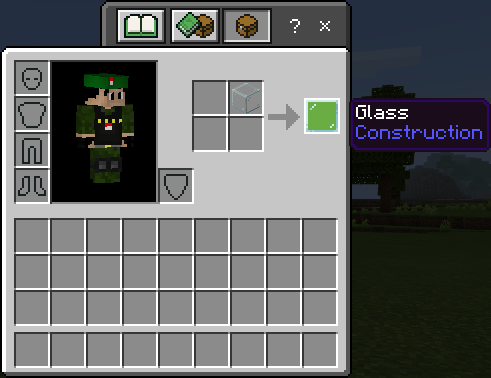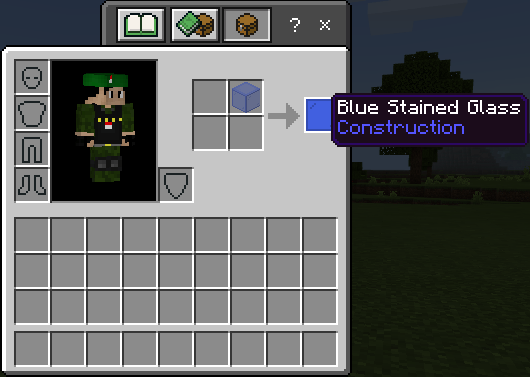 Stick usage (glass pane only) :
To make interesting looking glass, you can use stick to lock the glass state. The stick will prevent the glass from its changing shape and texture. But the stick can only lock the glass state, not changing it back to normal. All you have to do is just break it then replace again. (it will drop loot if you break it in survival)
Important :
1. You have to turn on at least these exprimental features.
2. This glass will not interact with beacon beam.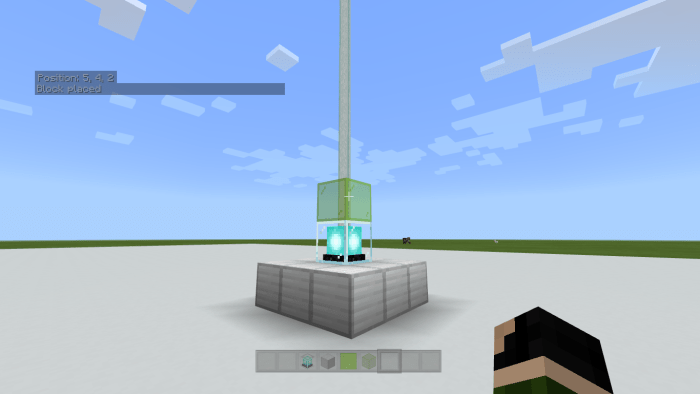 3. The texture already update to more detailed texture
4. Glass pane can now be connected to all solid blocks (script only). Although you might not wanna use not-scripted pack.
Known bugs :
- Bended glass shape (cross, corner, etc) will not display dot on the corner of the surface
Disclaimer ! ! !
1. Don't repost this addon on any website (even on mcpedl)
2. Don't modify this pack (you can modify this pack, but for personal use only / don't share the modification)
3. If you want to review this pack on YouTube, don't share the direct link. Share this mcpedl link instead :))
4. I provided link for the previous version in case you don't wanna use this version
5. Both script and non - scripted pack are fixed from stuck loading while generating world, not even necessary for me to upload non - scripted one. Just in case you have very low spec device, you might wanna use that one.
6. If you found any problem, please contact me 'HabibAnwash1447#7305' (DISCORD)
Select version for changelog:

Changelog
Changelog history
v 1.0.1
Added additional 4 subpacks :
-> Basic glass
-> Clear glass
-> Old glass
-> Black-bordered glass
v 1.0.2
Added glass pane.
Changed '/function remove_detector' to '/function clear_cache'.
Moved the glass to the glass item group.
v 1.0.3
Resource packs support
Auto-despawned entity
v 1.0.4
3d-display glass item
1.17 support
v 1.0.5
Added tinted glass
Fixed bug when placing 3 × 3 glass
v 1.0.6
Removed detector entity
v 1.0.7
Brought back the glass pane
v 1.0.8
Fixed the glass pane not displaying texture in a certain condition
Fixed glass pane crafting recipe
v 1.0.9
Updated texture
Connectable glass-pane to all solid blocks
v 1.1.0
Fixed loading error
Fixed purple - black texture while using subpacks
Installation
It is recommended to remove the previous version (either from the game or from the world), then install the new one.