Elite? GIGN? All Counter-Strike 1.6 characters? Yes! They have finally arrived to MCPE in a Single Skin Pack! All legendary good old memory Terrorists and Counter-Terrorists of CS 1.6 are in this pack!
This skin pack contain all Counter-Strike 1.6 characters. They are;
Terrorists:
Phoenix Connexion,
Arctic Avengers,
Elite Crew,
Guerrilla Warfare,
Counter-Terrorists:
GIGN,
SAS,
Seal Team 6,
GSG9,
VIP.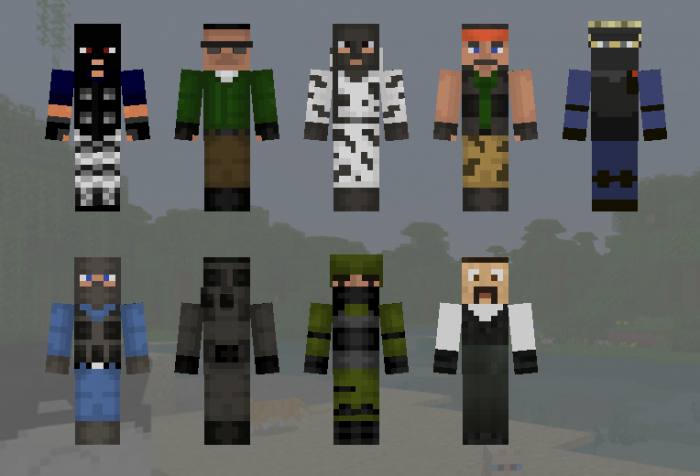 If you want to have the best experience with these skins, try them on
cs_assault

zm_assault_snow
cs_italy

Terms of Use:
By downloading this pack you automatically accept the following rules:
No Editing Manifest
Don't claim its yours
Don't make Click Bait out of it on YouTube.
Copy Right
©AzozGamer936.
copyright © 2019 all rights reserved.
Select version for changelog:

Changelog
Removed "de_dust", "fy_snow" and "SvT: Assault" from the description since those maps are deleted.
Installation