Do you like counter strike and you want to play it in minecraft?
Congratulations you are in right place. 
Download this world  and play with friends
Hope you like it, Enjoy :) 
This game has two mode: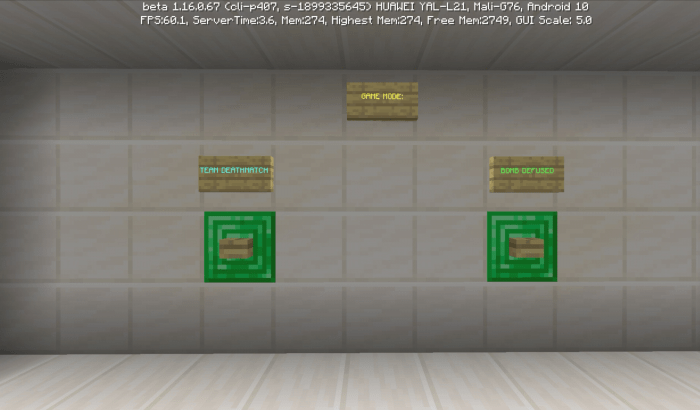 BOMB DEFUSED
TEAM DEATHMATCH
BOMB DEFUSED - - If you play the bomb defused there are two teams COUNTER TERRORISTS AND TERRORISTS. If you are a terrorist you need to plant the bomb in A or B area to win.If you are a counter terrorist you need to defused the bomb to win protect the A and B area.
TEAM DEATHMATCH - - You just need fight each team and kill them all. Terrorists need to kill all counter terrorists to win and, counter terrorists need to kill all terrorists to win.
You have a bow and sword to kill a player. There's a chest in game to wear armors and to know what team you are. If you are low health don't worry i add some golden apple to make the game longer.
YOU CAN PLACE THE BOMB IN DIAMOND BLOCK.
YOU CAN DEFUSED THE BOMB USING WOODEN PICKAXE.
AREA - A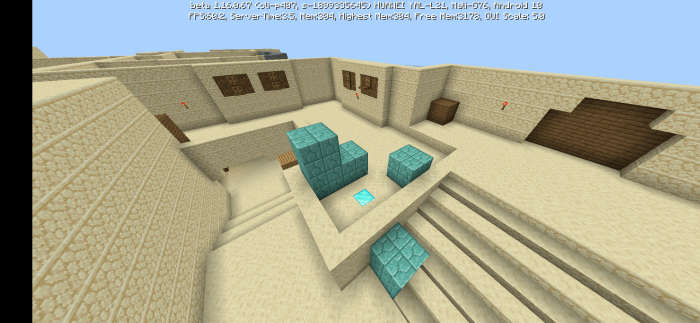 AREA - B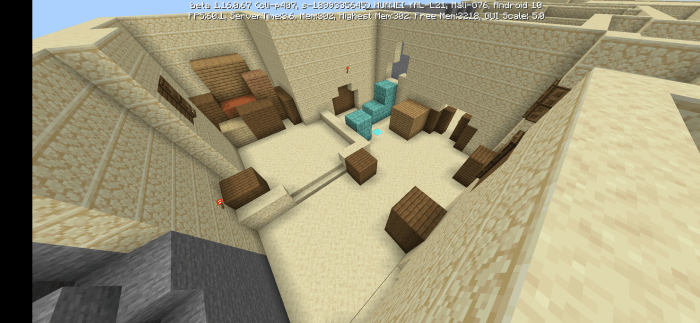 Select version for changelog:

Changelog
I change the description and add some pictures to make it more detailed i hope this is enough 
Installation
Download the link.Once you finish downloading it, go to FILES then go to DOWNLOAD and find CS DE_DUST. ZIP, then EXTRACT IT, when finished extracting copy or move the file, go to games/com.mojang/minecraftWORLDS then paste it... Now you can play this map enjoy hope you like it