Lets go back in time to an era that looked more futuristic than the present, the retrowave styled 80's! What better way to do it than to travel in time in the classic DeLorean DMC12! This is the car that you think when you think about the 80's, no matter if you're a car enthusiast or a normie; that's how iconic this car is! (Credit goes to the Back To The Future franchise!)
Of course it may be unreliable, with a speed of 88mph, a speed below average for a quote-on-quote "sportscar" with a price of around $25k at the time. You might as well buy or save up to buy an R32 or a Mustang which are better performing cars. But lets put aside performance issues for a while, we can swap engines later. Lets just admire the design of the iconic and rare DMC12!
Car history
"The DMC DeLorean (often referred to simply as the "DeLorean") is a sports car and was the only automobile manufactured by John DeLorean's DeLorean Motor Company (DMC) for the American market from 1981 to 1983. The car was designed by Giorgetto Giugiaro and stood out for its gull-wing doors [...]" -Wikipedia
One could only imagine the bright future the DMC12 could have, had DMC did not face bankruptcy and the framing of John DeLorean. On a more positive note however, people out there have made more reliable and powerful DeLorean's by swapping it's stock engine and other improvements to it and whatnot. So hey, atleast now you know that some actually powerful DeLoreans do exist!
Car details
Has mediocre speed, 2 seats, a container slot meant to be a container or a glovebox, animations and sounds.
Colors

Has 2 variants and a total of 3 colors.
1) Stock variant
Silver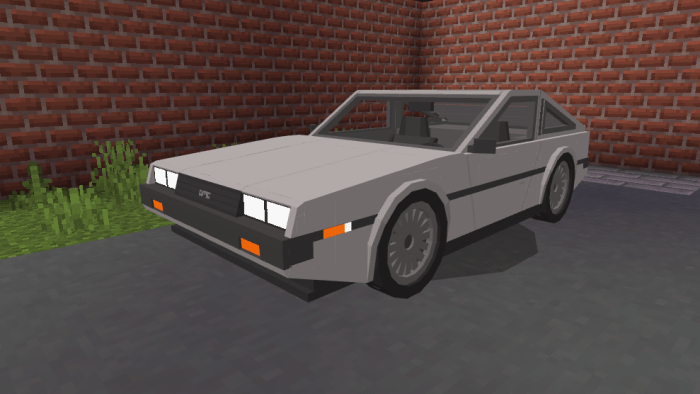 Gold (American Express-DMC collab)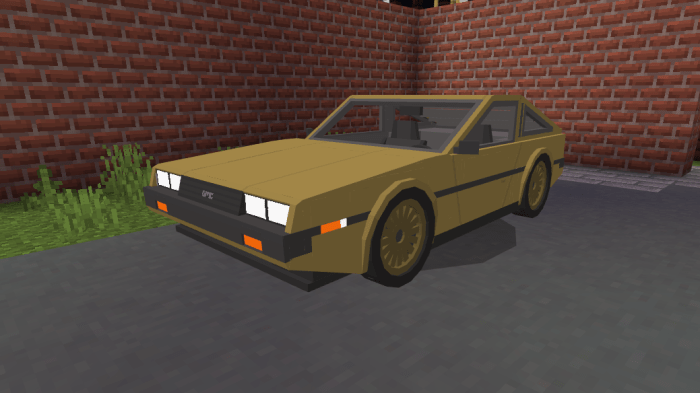 2) Time

Machine

variant (Back To The Future)
You can switch the Time Machine from Grounded variant to it's Hovercraft variant by using a custom item added along the pack called "DeLorean Controller". Tutorial below!
Time Machine (Grounded)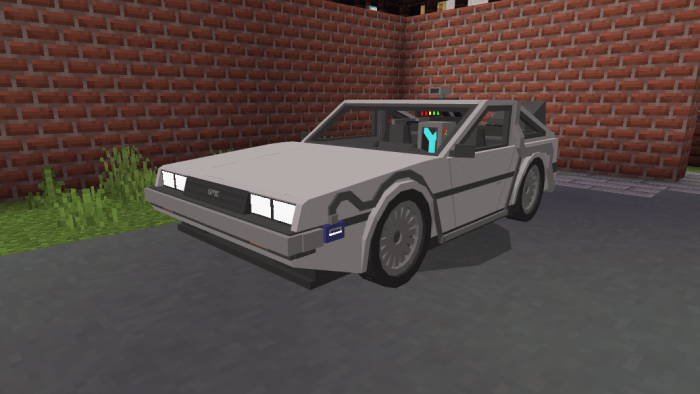 Time Machine (Hovercraft)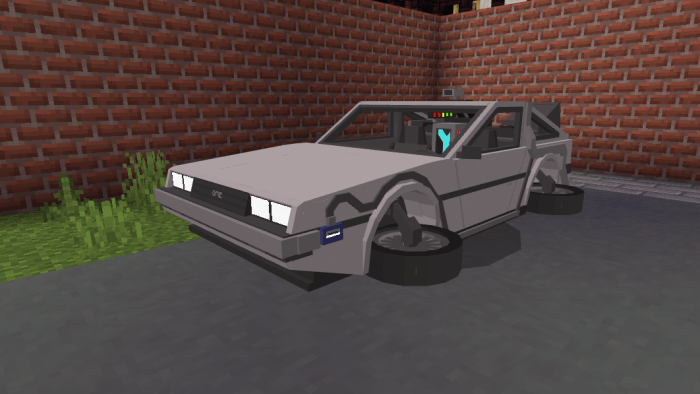 How to change variant
Heres a GIF of how to switch from Grounded to Hovercraft. You will need to use an item called "DeLorean Controller" which you can get in the Creative Inventory. You will also need to be in Creative mode as Minecraft doesen't allow item interaction with mobs in survival mode.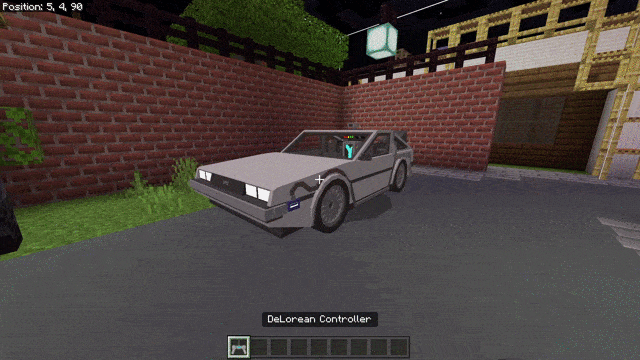 Extra Images

Side view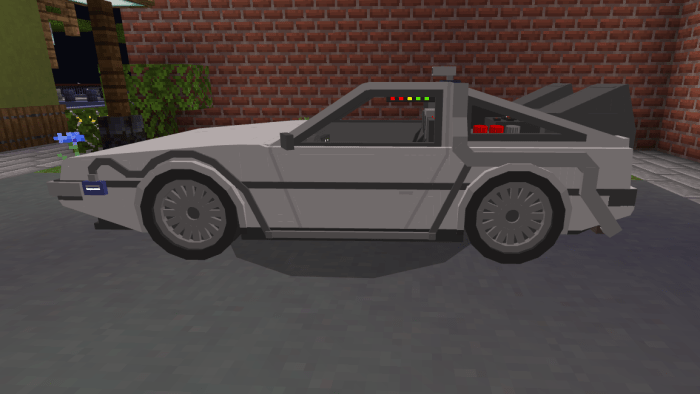 Back view
Interior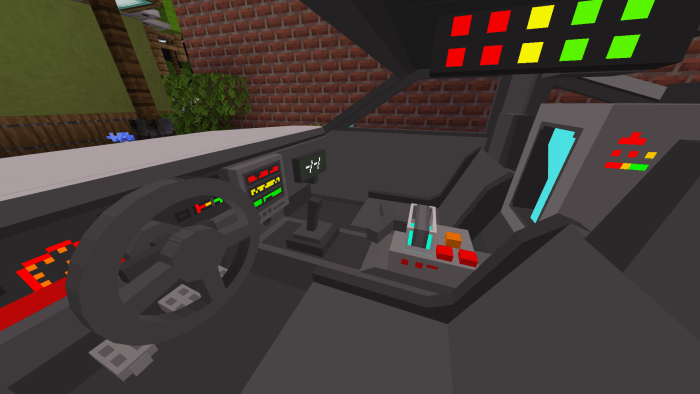 Fire trail (Only for the Time Machine Grounded variant, as per Back To The Future.)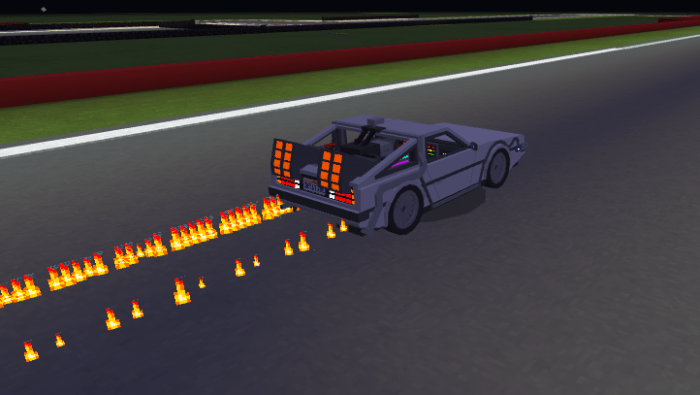 Gullwing doors open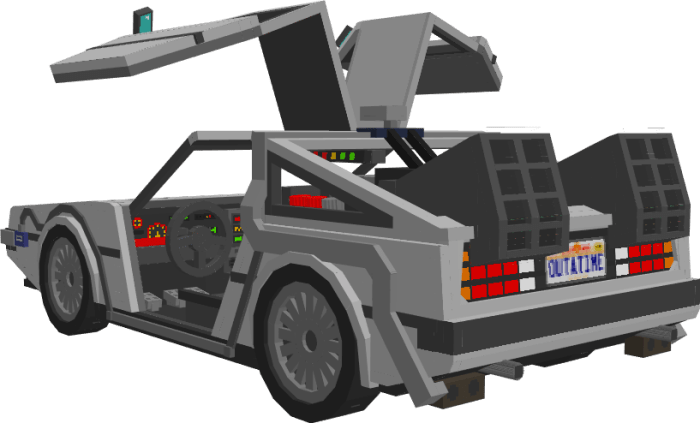 How to obtain
Method 1: Get their spawn eggs from the Creative Inventory. They are classified as spawn eggs.
Method 2: Use /summon commands:
/summon ddmc12:silver
/summon ddmc12:gold
/summon ddmc12:tm1 (Grounded)
/summon ddmc12:tm2 (Hovercraft)
Contacts
Twitter account: @ashminggu
Instagram account: @ashminggu
Email account: [email protected]
IGN: ashminggu02
Note: ashminggu01 is my brother's account. He usually can be found on Hive servers playing SkyWars, unlike me who rarely plays Hive, so if you ever find someone with "ashminggu" in their name, than that's most probably him!
Problem with AdFly?
Contact me through one if my contacts listed above and I'll send a direct download link whenever possible, no AdFly restrictions!
This addon is exclusive for MCPEDL. Any other websites that distribute this addon without my approval are false and are an act of plagiarizing.
CREDIT
Credit goes to MCPEDL user Marley Largado for suggesting this car! Thanks again for the suggestion!
Installation
Confused about the download links?
So basically,
Win10 = High speed version, suitable for race track maps.
Mobile = Lowered speed version, suitable for small city maps. Also better for mobile users (lag reduction, easier to control)
BP + RP = Contains both behavior and resource packs.