Ever wanted a easy way to get good stuff, a way to prank your friends? Download diamond slime! Diamond slime adds diamond slime, they can be tamed and will trade items.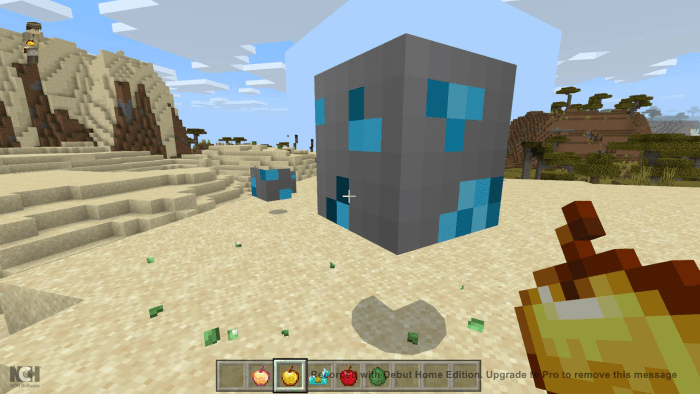 The diamond slime can be tamed with enchanted golden apples.
once tamed it trades
Golden apple for enchanted golden apple
Apple for diamond horse armor
beef for beef (cooked)
water bucket for lava bucket
You can also put them in caves to play pranks on your friends when they see it they will go to it to mine it but be attacked.
The slime has a diamond like texture its a amazing addon perfect for your minecraft world
Select version for changelog:

Changelog
V1.01 changed description to be more detailed because you wanted it
Installation
1. download
2.open
3. put in world
4. enjoy