Trick or Treat! Who's at the door? It's a Pumpcreeper, a Vampig, and a Boo! Even the Iron Golem's feeling festive! This pack takes the vanilla textures and adds a distinctly festive fun. Fall colors, costume-wearing mobs, candy, and more create an exciting Halloween feel that can be enjoyed in pure vanilla survival - perfect for your realm or server!
To kick things off, let's talk leaves! The grass and foliage are changing color! Isn't it lovely!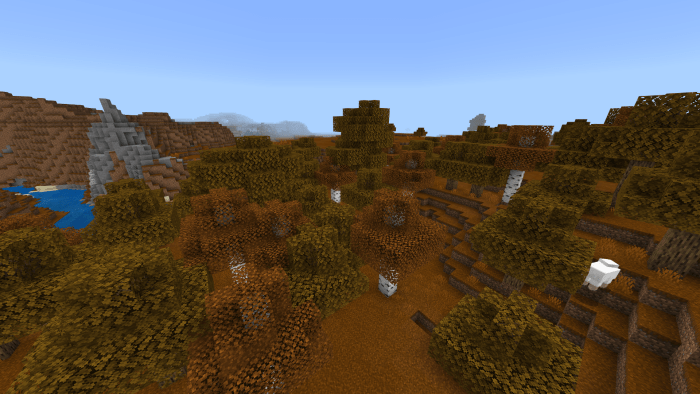 Next up, everybody's favorite: CANDY. Yes, it looks good, but no, you can't eat it. (It's really just crushed up flowers)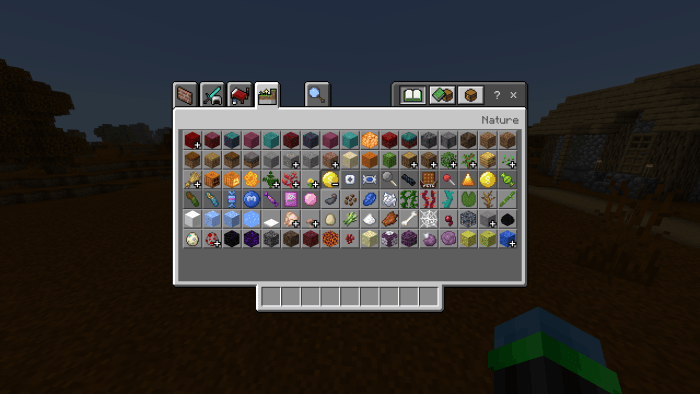 Blood, blood, BLOOD! You can now use redstone to decorate a ketchup factory! (Yes it looks like it doesn't connect corners, but that's just visual and there's nothing I can do about that)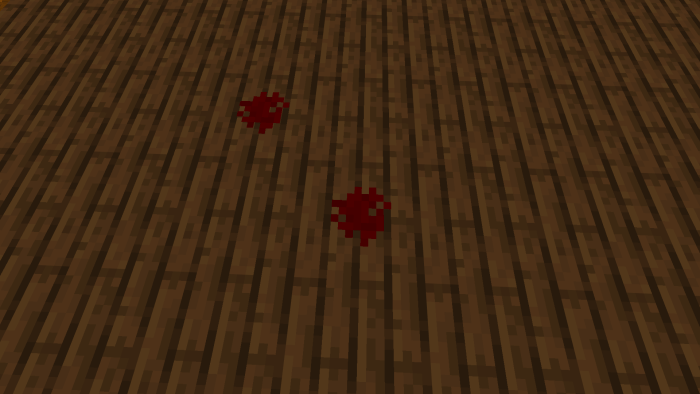 Look at all the mobs! Don't let them take your candy from you!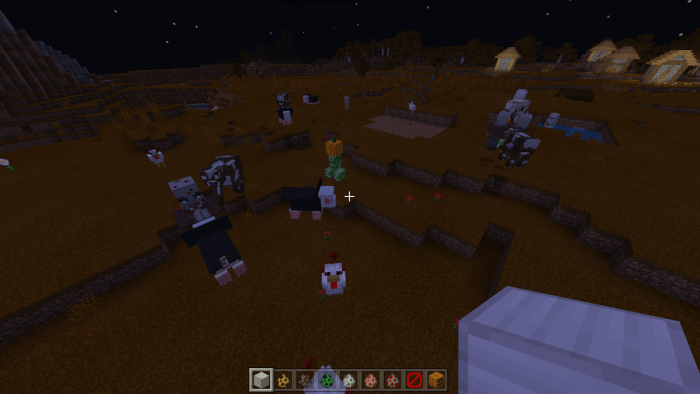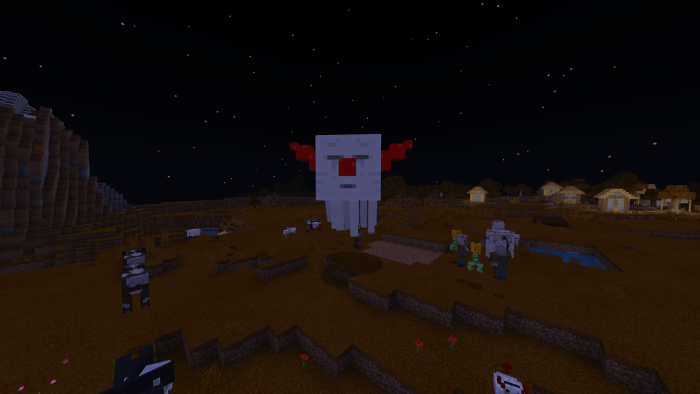 Don't worry! You can dress up too! Just make sure you take along a ghostly totem of undying - who knows what could be out there!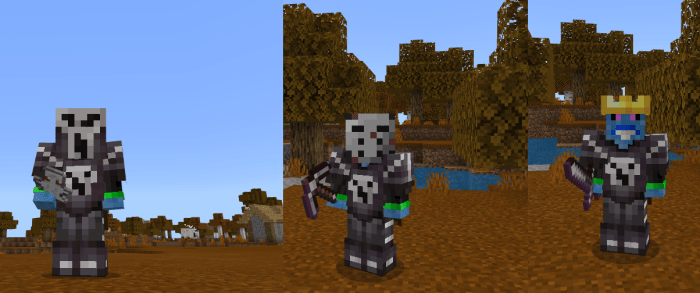 Ooooooo… spoooooooky….. The moon is red and it's raining… tomato soup?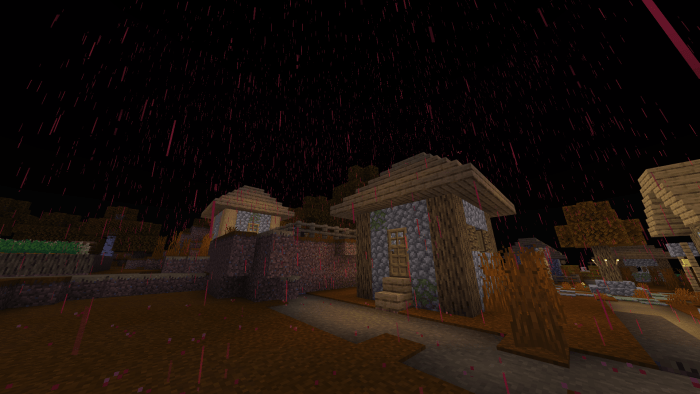 There are now even some spoooooky paintings to decorate your haunted mansion with.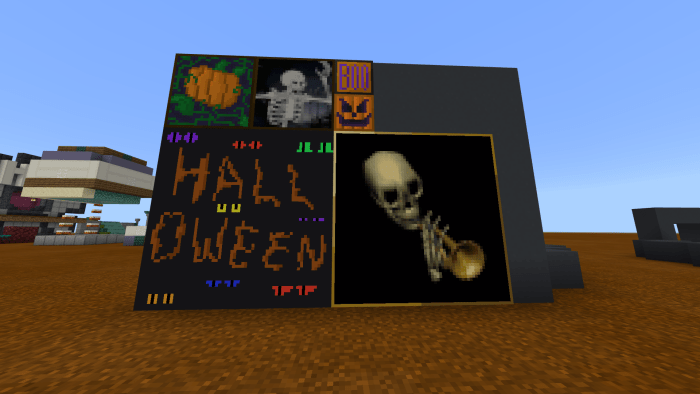 Last but not least, we now have an atmospheric menu screen to greet you. Happy Halloween!