This paintball-style game allows you and your friends to duke it out with not swords, not bows, but FIREWORKS! Customizable settings and a command block-driven timer create a fun way to test your skills against your friends. The vibrantly colored fireworks may be pretty, but don't get hit or you'll go out with a BANG!
The lobby is where you begin, and also where you can select your team - but wait...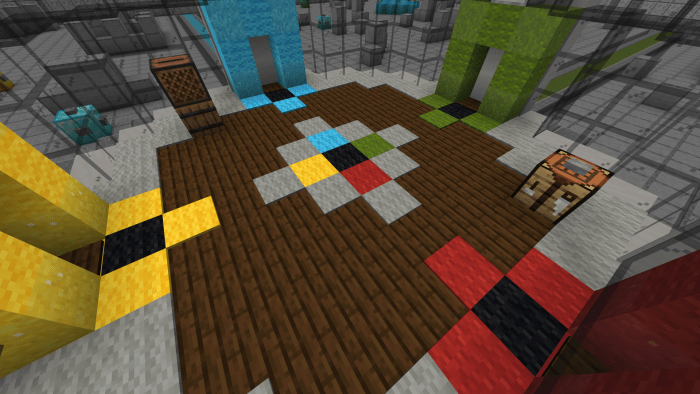 Hit the button on the crafting table and you will be teleported to the options room...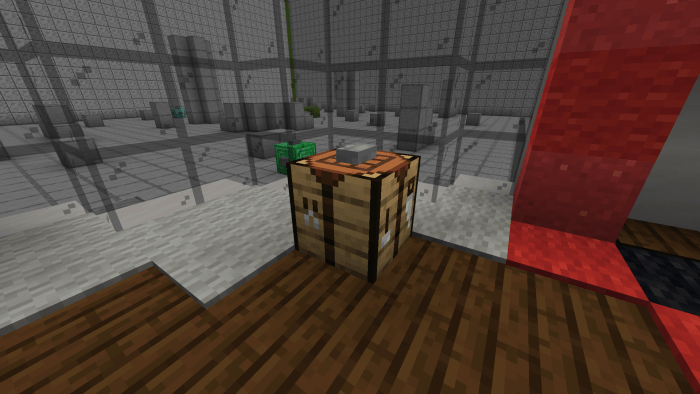 Where you can change the weather, time of day, or brave trying Insanity Mode, but most importantly, this is where you can start the game by pressing the button under the emerald.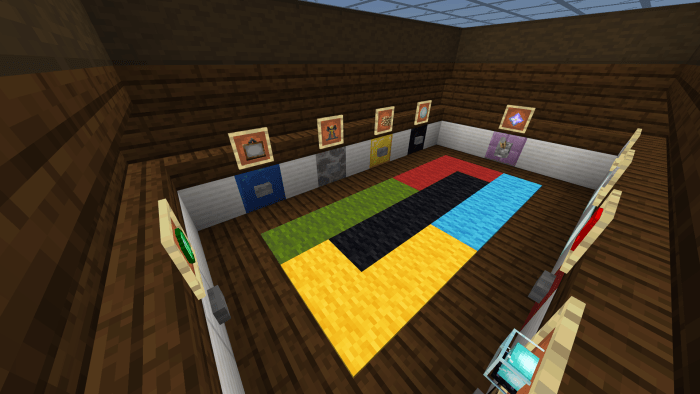 Once you start the game, you have 20 seconds to pick your team, gear up, and enter the battlefield.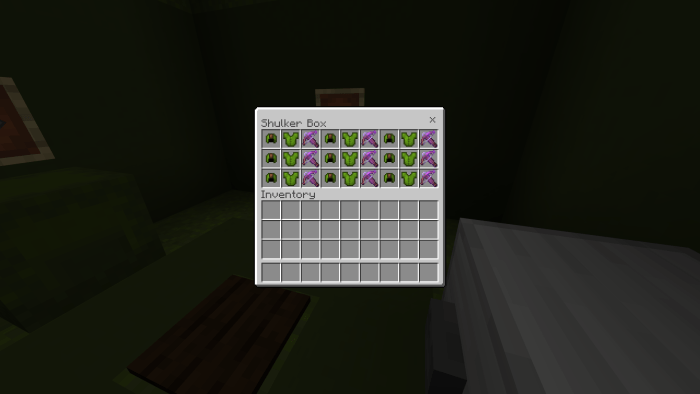 After the countdown, the game has begun!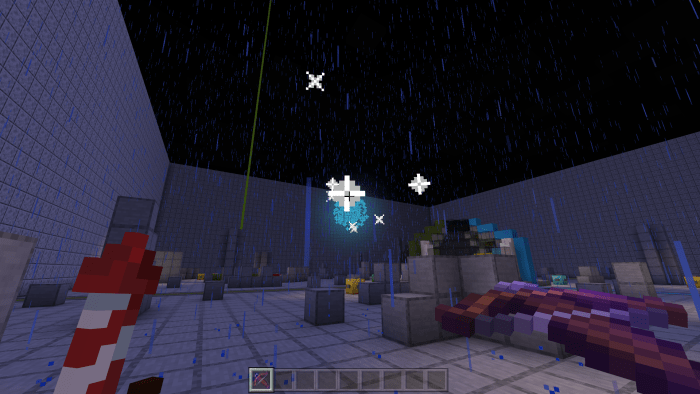 Around the arena are power ups that can give you the advantage against the opposing players...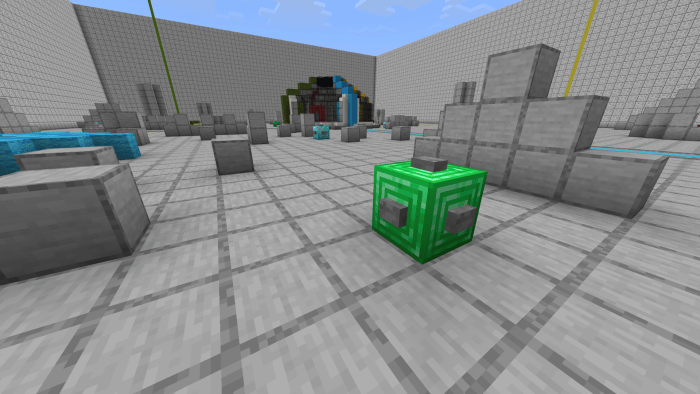 As well as vantage points, barriers, and obstacles that add a little spice to the game.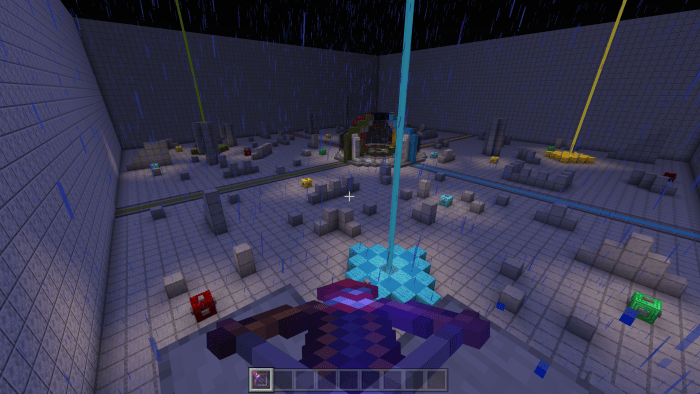 During the game, you can see a live death counter in the pause menu, which will also be displayed on-screen at the end of the game.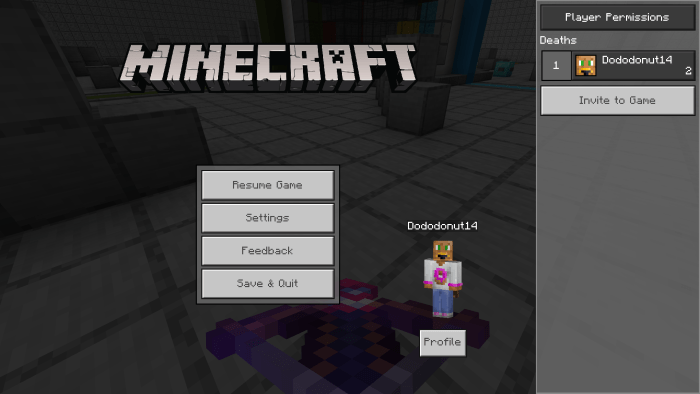 I hope you enjoy this map! I've been meaning to release this to you for a while, and I've put a lot of time and effort into it. Feel free to give feedback in the comments below!
Have a BLAST!
P.S. here's a peek at all the commands that make this map function.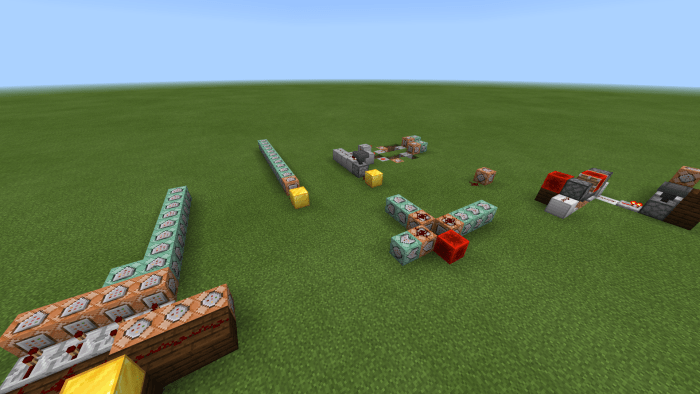 Select version for changelog:

Changelog
~Made the shulker boxes with gear and rockets refill automatically
~Made new thumbnail