This pack makes the default Minecraft textures less obtrusive and more user-friendly. More transparent weather, lower fire, smaller totems, clearer pumpkin heads, and much more make play easier, especially on smaller screens.
Now Updated for Minecraft 1.17!
The spyglass border has been removed for better visibility (making it even more like Java Optifine zoom), budding amethyst crystals are easier to tell apart, and glow item frames are now invisible too!
Transparent Snow: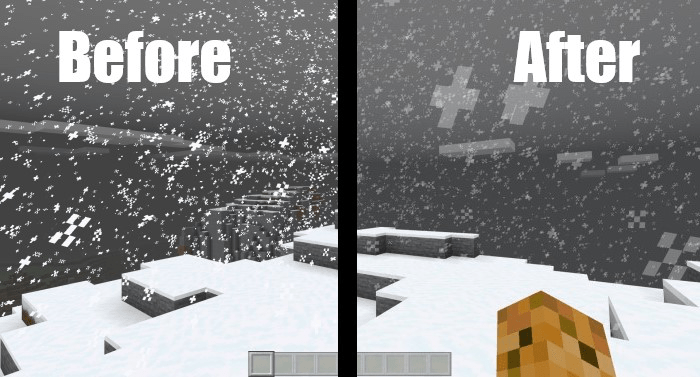 Clearer Rain: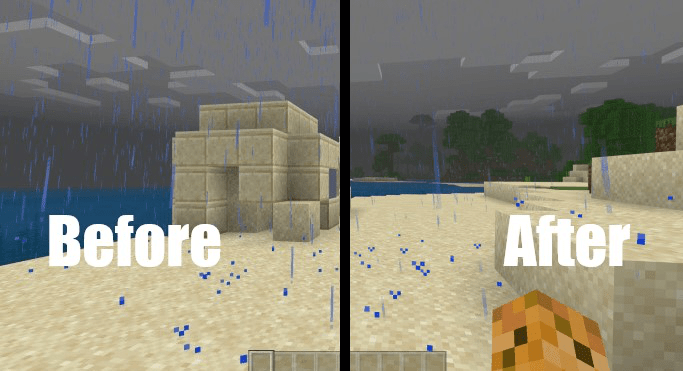 Totem and Shield Before: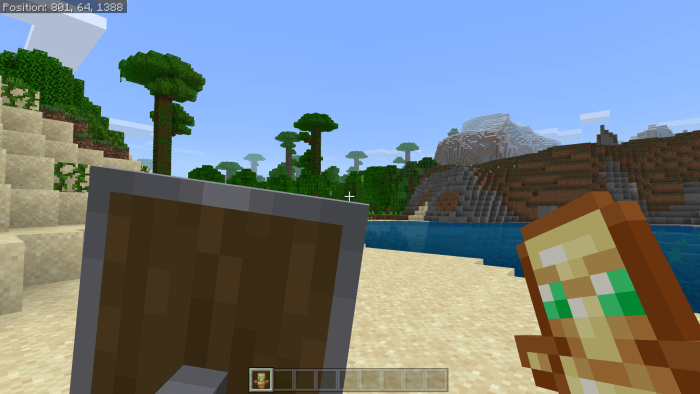 Totem and Shield After: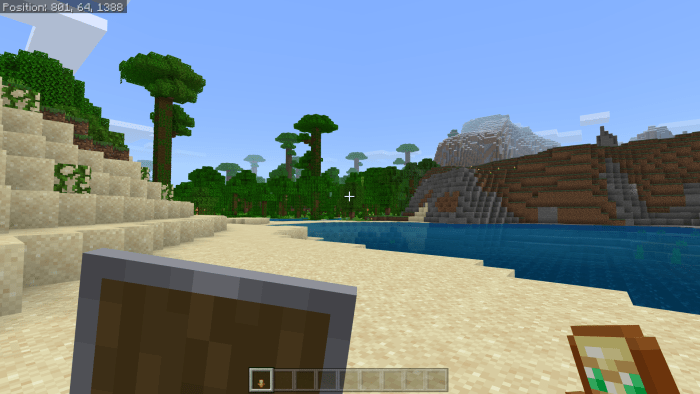 Lower Fire & Soul Fire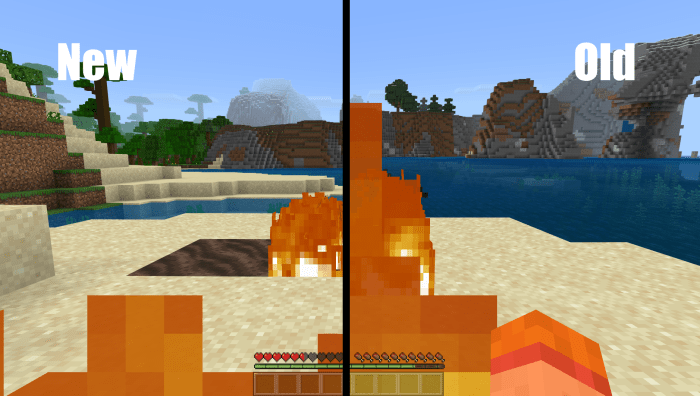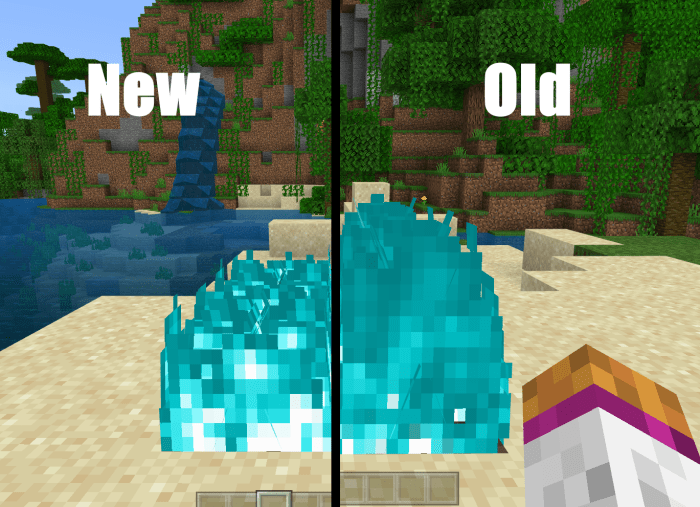 *Note: There is a bug currently where when you are being burned by soul fire it displays orange fire around you. This is a bug with the game, and once it is fixed, the pack will show low blue fire instead of the orange fire.
Transparent Pumpkin: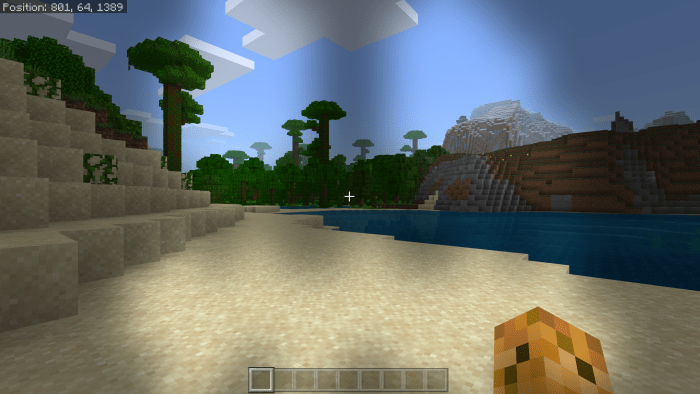 Updated Cleaner Scaffolding: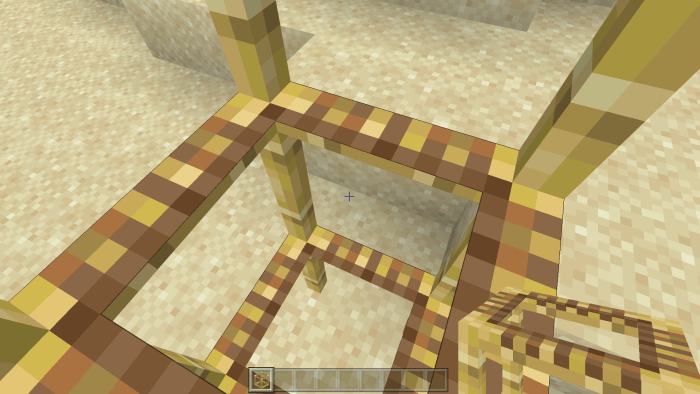 Clearer Nether Portal: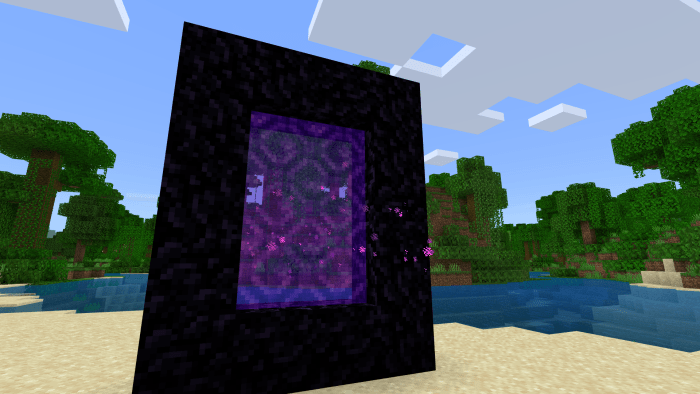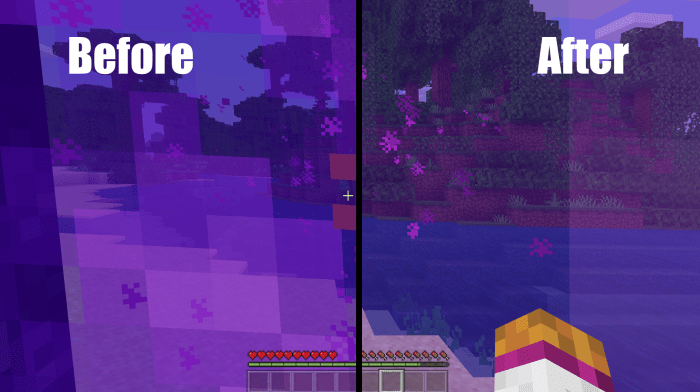 Invisible Item Frames: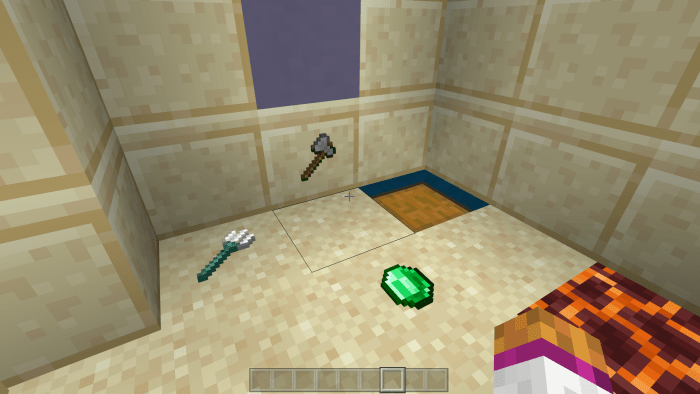 Hearts are easier to see when you have the wither effect: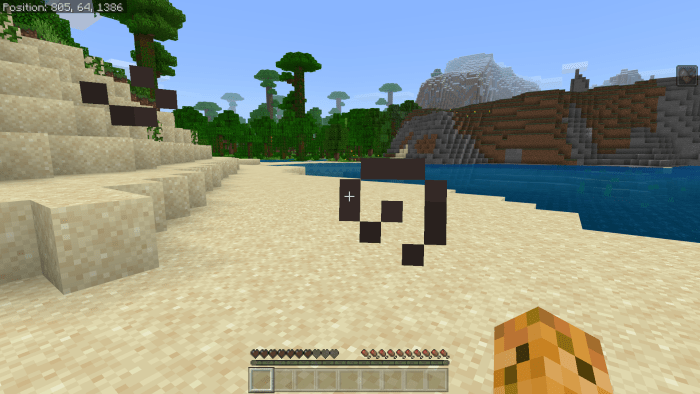 Nether wart growth stages easier to tell apart:
New subpacks allow you to make potion particles smaller, completely invisible, or normal size (default selection for the pack is micro particles). Hit the gear icon next to the "deactivate" button to switch between subpacks. You will need to close and re-enter Minecraft for changes to set correctly.
Micro Particles option (hard to see in picture):
New 1.17 Features:
Removed border on spyglass zoom:
Fully-grown budding amethyst crystals easier to tell apart:
Glow item frames are now invisible like regular item frames:
Select version for changelog:

Changelog
v1.5.1:
-Fixed shield geometry file, shields no longer cover half the screen
For full changelog, view .txt file in the pack folder :)
Installation
Works for version 1.17, MCPEDL hasn't added an option for the non-beta release of 1.17