Have you ever wanted a placeable
End City Chest
with
loot?
What about a
Sharpness -32767 
Diamond Sword?
Or maybe you wanted to spawn a
player
in Vanilla Minecraft.  And if players aren't your style, why not spawn a Game Crash? All of this and more is possible with DoggoHax.
The DoggoHax world does NOT include any addons. The only packs added are "Always Show Nametags" and "Better Font". This makes it a very incredible experience!
Experimental Gameplay and Education Features are turned ON for the world. This is probably necessary, but I am not 100% sure. (Just keep them on, because it may break things if they're not.)
The world is a superflat. The hacked items are all contained in a single Ender Chest. The chest contains 3 each of 9 different Shulker Boxes. They are shown below. (all except the last SECRET one!)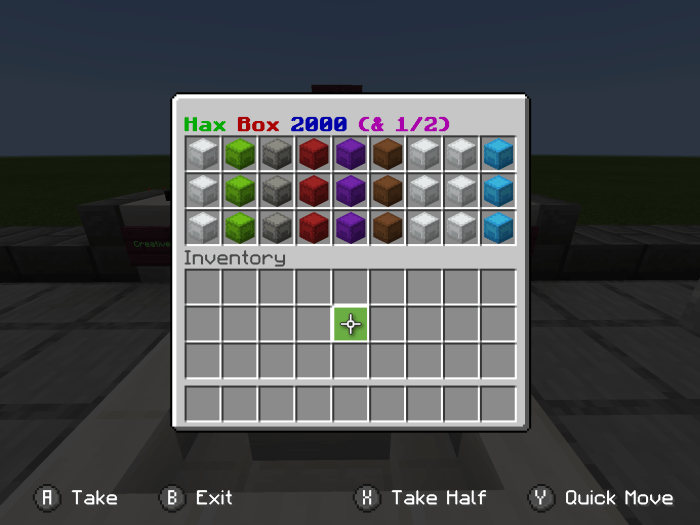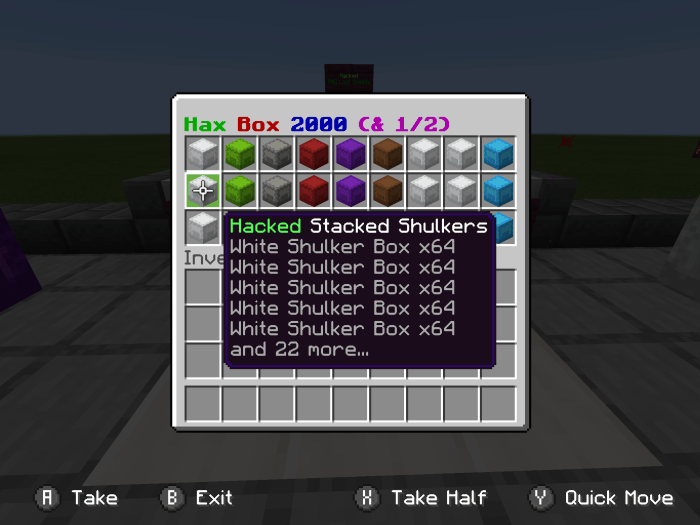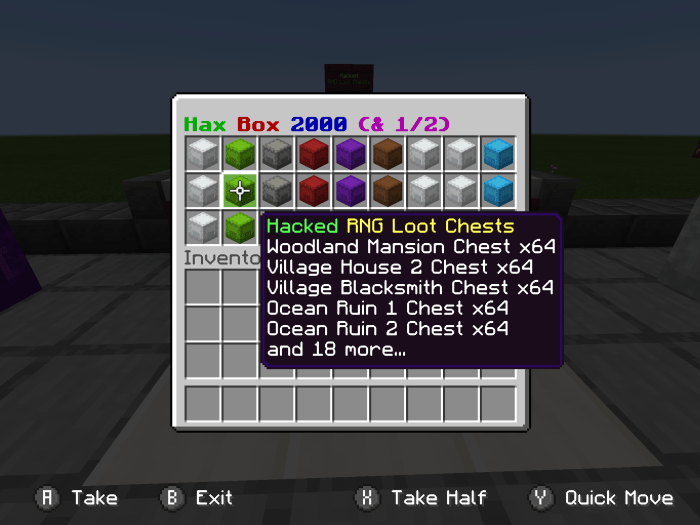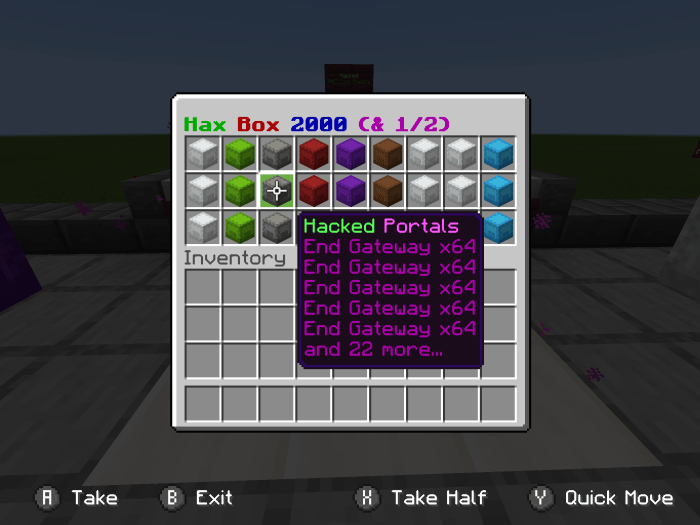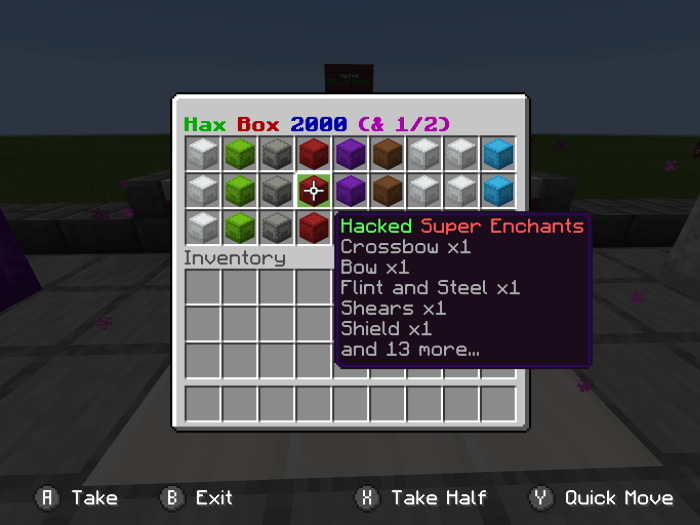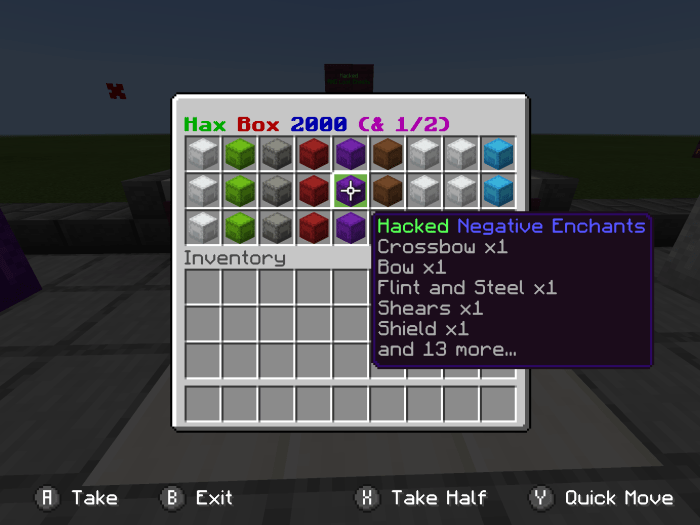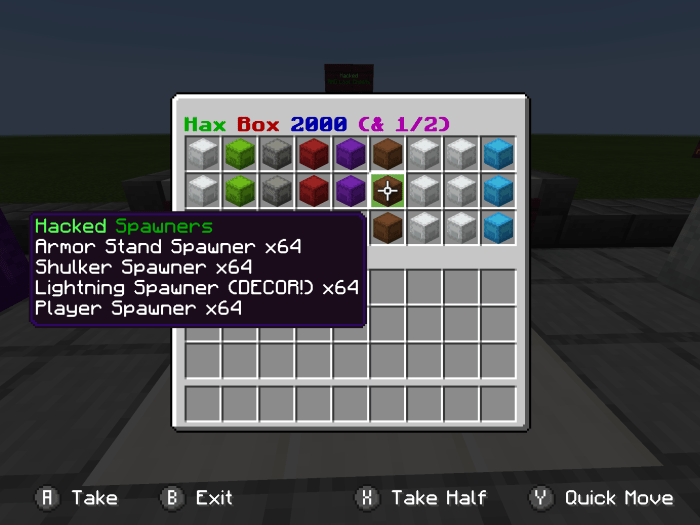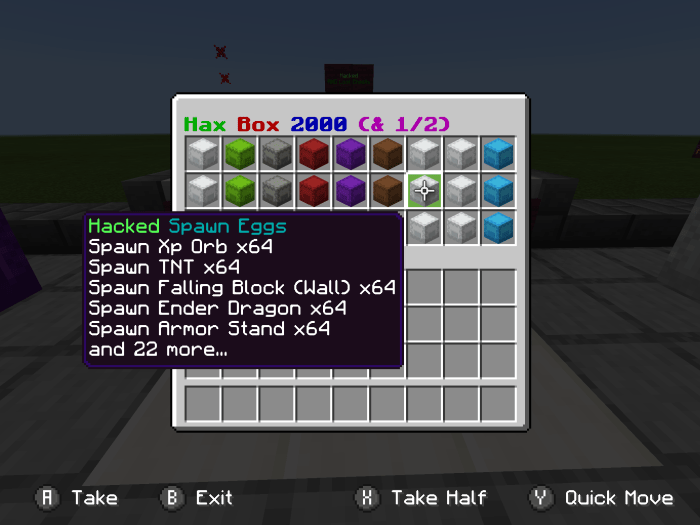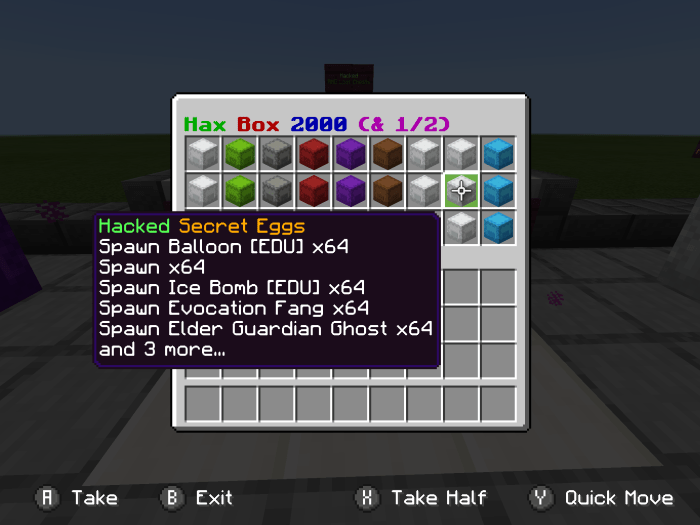 My personal favorite Shulker Box is the "Secret Eggs". The others are also very cool! Everything should be pretty self-explanatory. There's even a treasure hunt at the end!
Some other pictures of the map: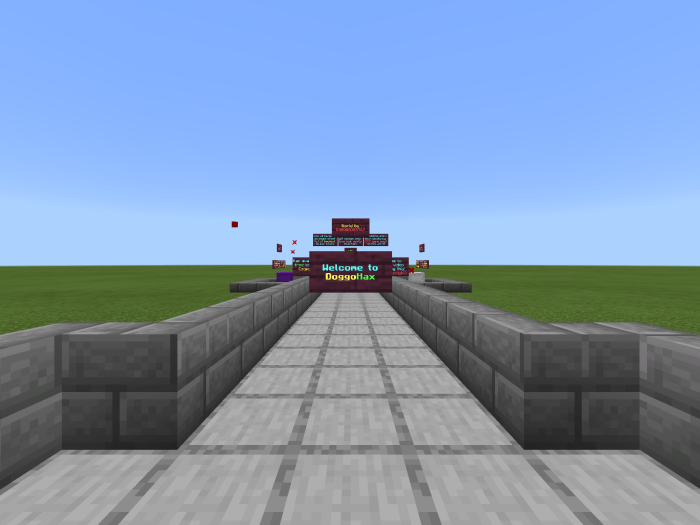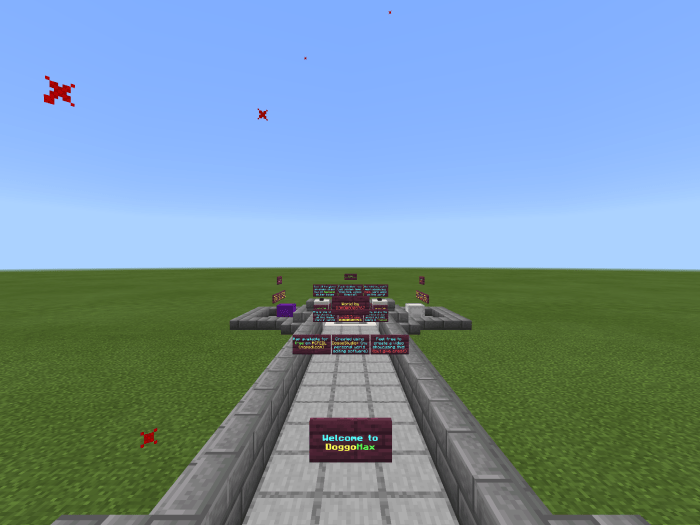 That's pretty much it! Enjoy DoggoHax!
Installation
Just click the link. I don't do ads, they're a big pain!