Tired of replanting trees in your world and want to find a faster way to get wood and leaves material? This add-on is the right for you! Hope you enjoy.
This add-on adds new blocks in your world that can help you get more wood, leaves and other things. Introducing the Easy Bonsai!
The new and improved bonsai addon! These are no longer entities but blocks. I have also changed the texture and model to fit its plant counterpart.
Every 30 seconds it will drop logs and leaves and it will also produce a particle.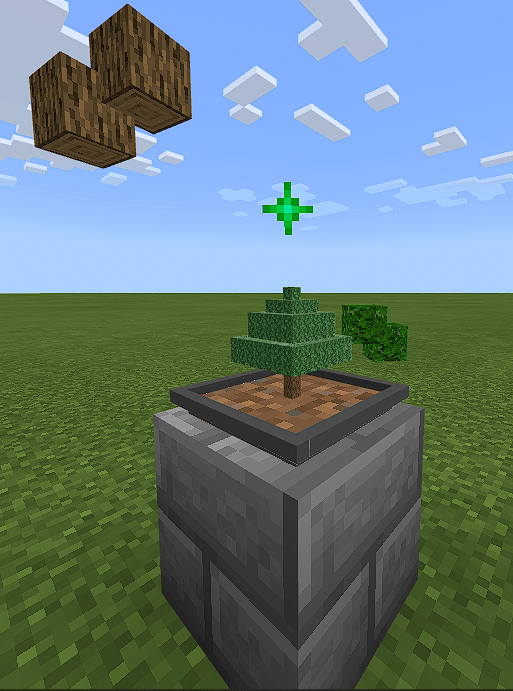 If you want the bonsai for decoration purposes you can stop their drops by shearing them.
Using Enriched Bone Meal on the bonsais will speed up the drops from 30 seconds to 15 seconds.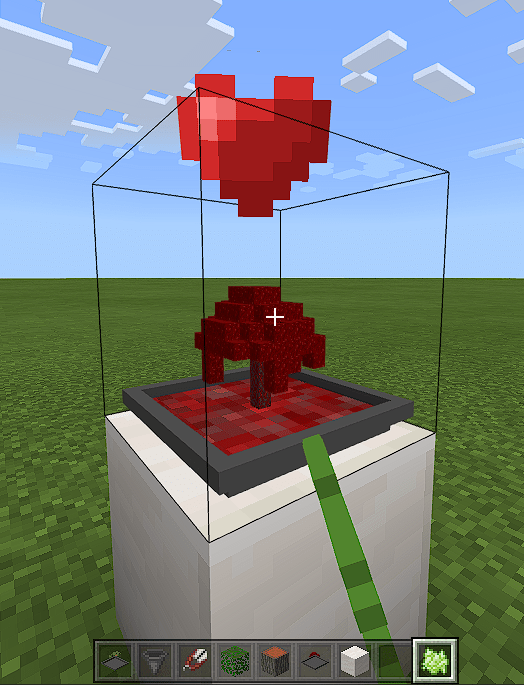 Recipes:
Enriched Bone Meal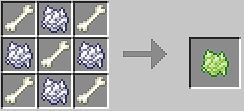 Bonsai Pots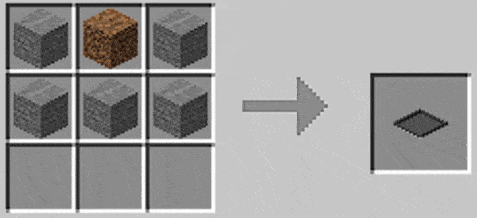 Bonsai Trees (Overworld)
Uses bonsai pot containing dirt. (SHAPELESS)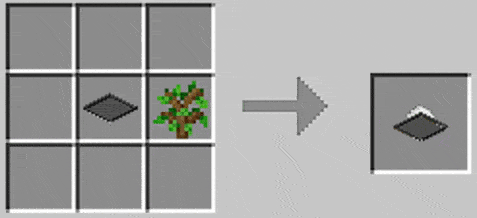 You can also put red or brown mushroom to make mushroom bonsai.
Bonsai Trees(Nether)
Uses bonsai pot containing warped or crimson nylium. (SHAPELESS)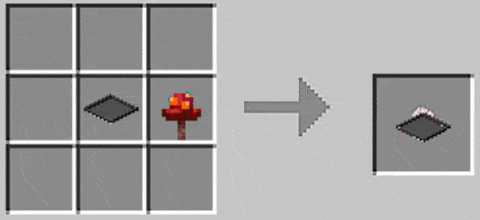 Select version for changelog:

Changelog
New:
Added Sugar Cane Bonsai
Added Glow Berries Bonsai
Added Bamboo Bonsai
Added Sticks Pot (New Pot)
Added Bonsai Plant/Pot Items
Changes:
Changed crafting output to be items instead of blocks to show bonsai recipes in crafting table.
Bonsai blocks are now opaque.
Oak and Dark Oak now drop apples!
Fixes:
Fixed flickering of textures.
Technical Changes:
Cleaned some code that might break the bonsai
Installation
Apply This Before Playing:
The world must be on Experimental Mode.

This add-on can work on both mobile(mcpe) and windows10 version.