In this map we find a machine created completely based on Redstone mechanisms and without using any type of command block. Although feasible, this machine is not designed to recreate itself in a world of survival. Rather it was created for teaching and entertainment purposes. Have fun.
This map has a book that explains the recipes of all potions in English and Spanish.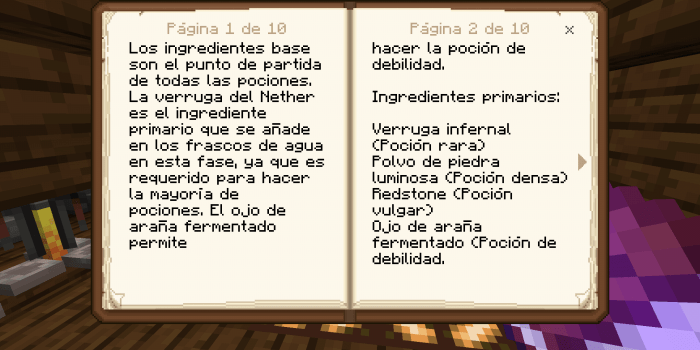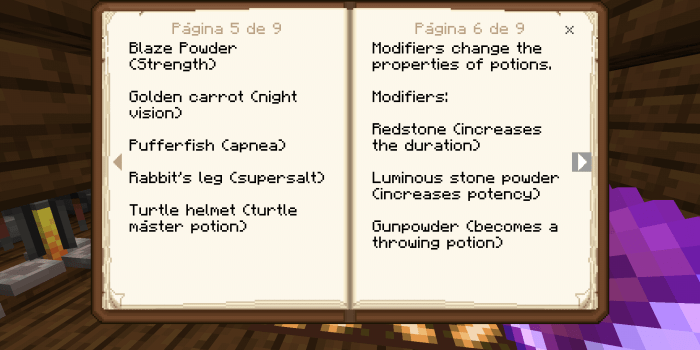 The machine allows the use of all the necessary elements, including the turtle shell and the dragon breath: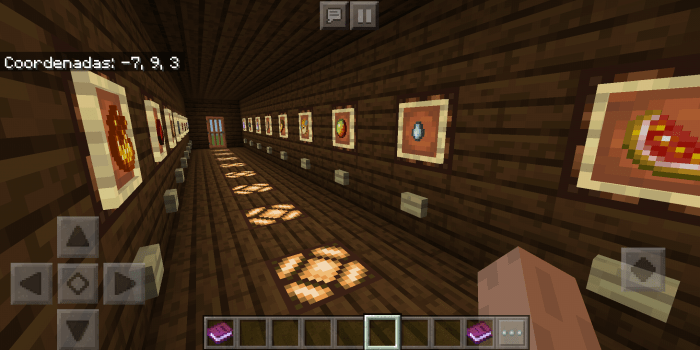 To start using it we must place the fuel from the potion table: the blaze powder.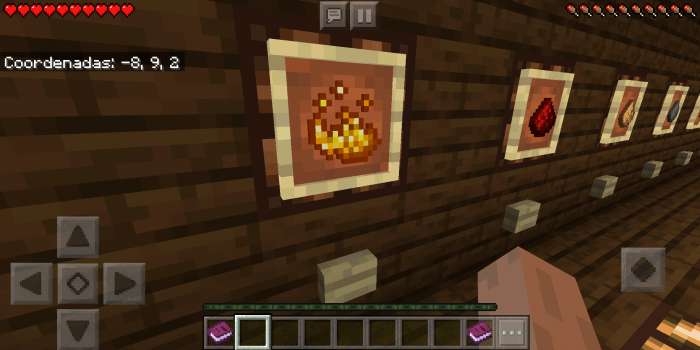 Once we press the button the machine will start working and after a few seconds it will appear in all potions tables as shown in the images: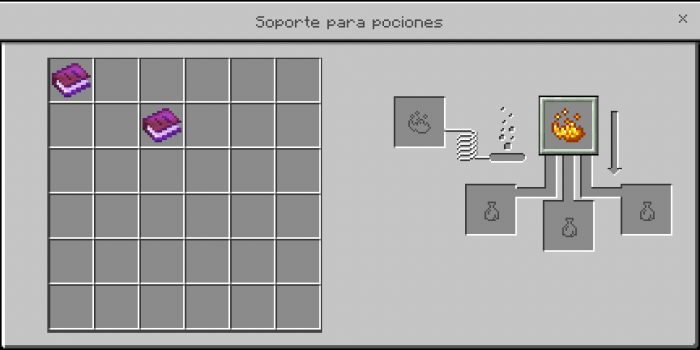 Unfortunately, the fire dust does not appear correctly, so we must place it in the place indicated by our account (this is the only manual step of the machine).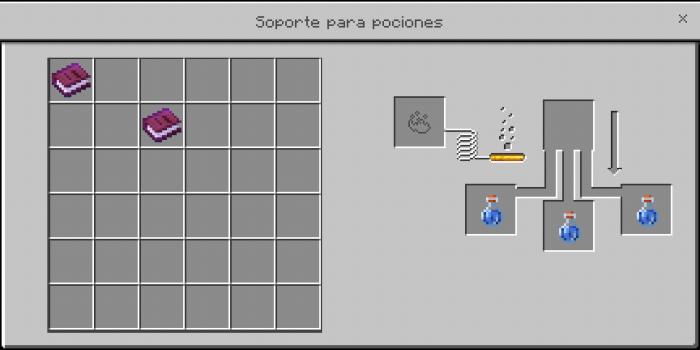 Once this problem is resolved, we can continue selecting all the ingredients we need to get our potion. In the example we will make a throwing supersalt potion;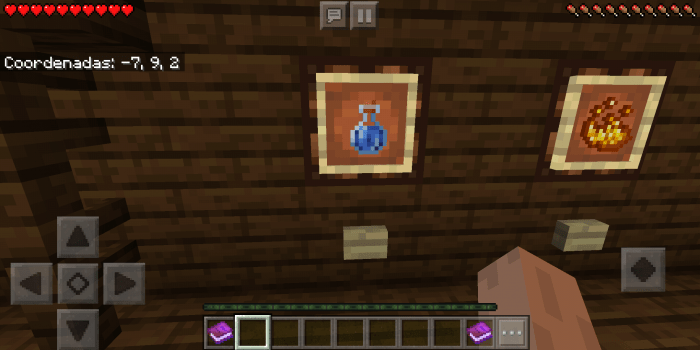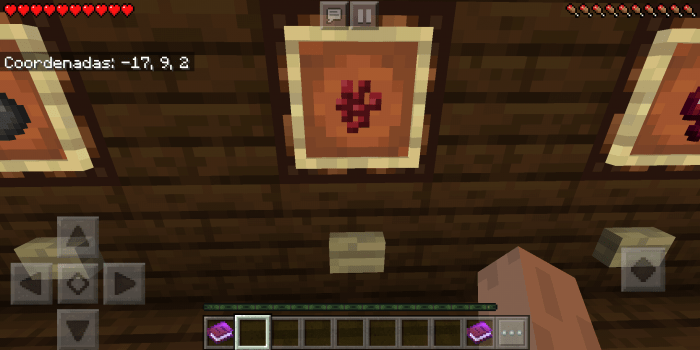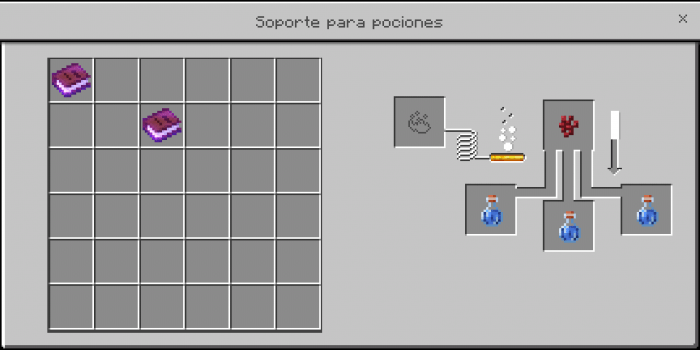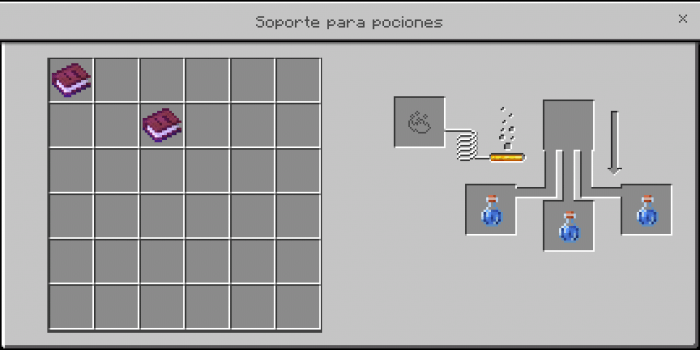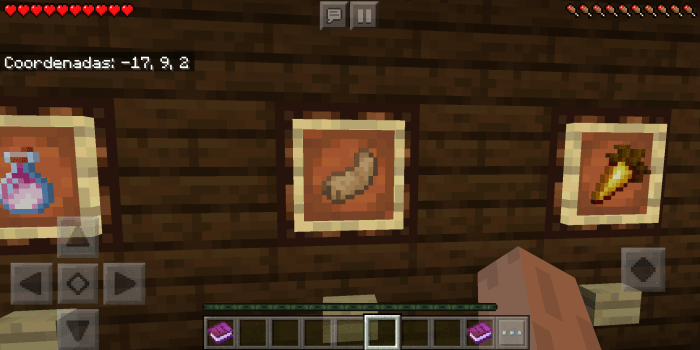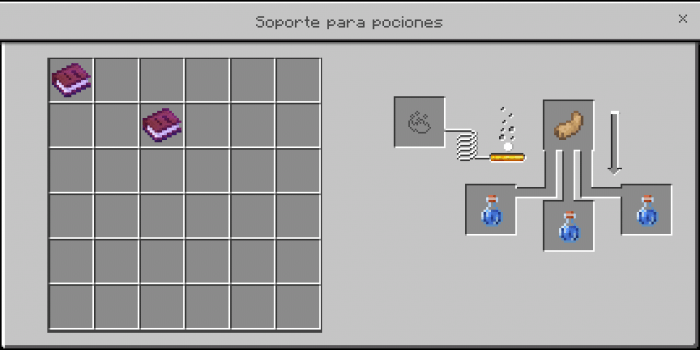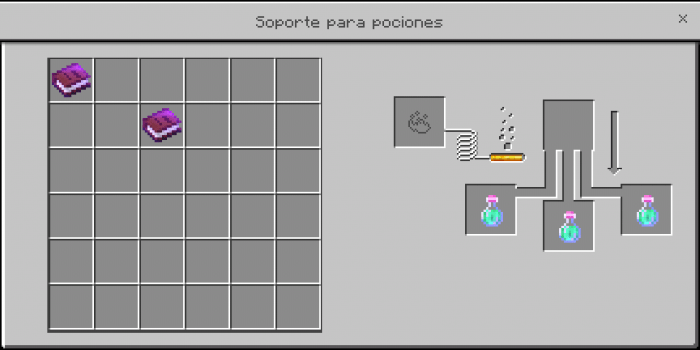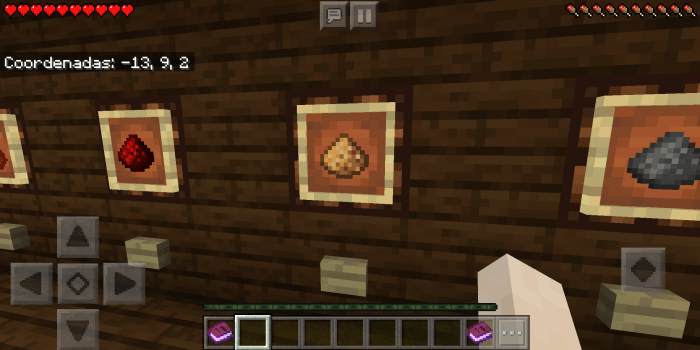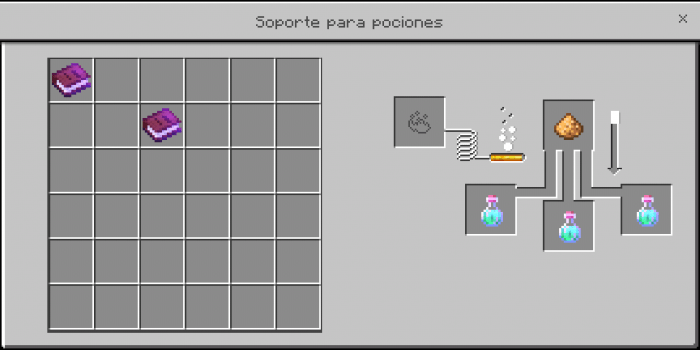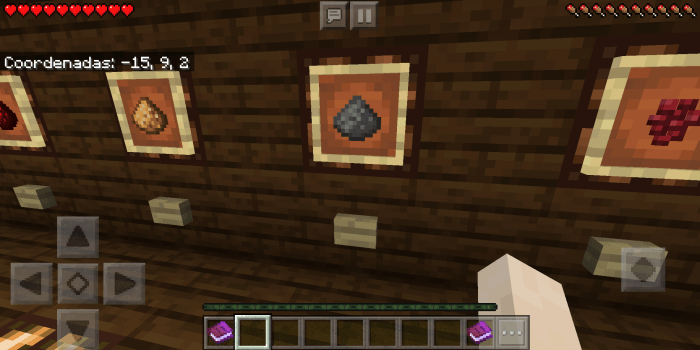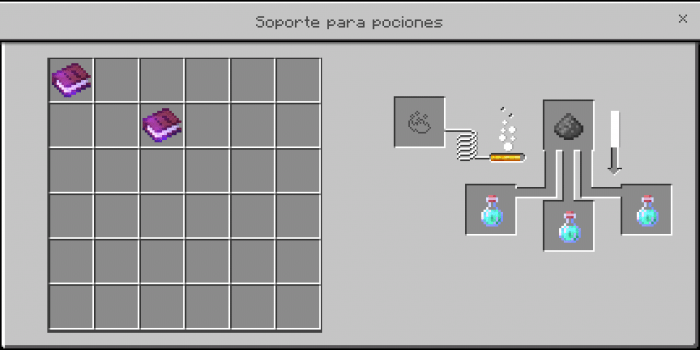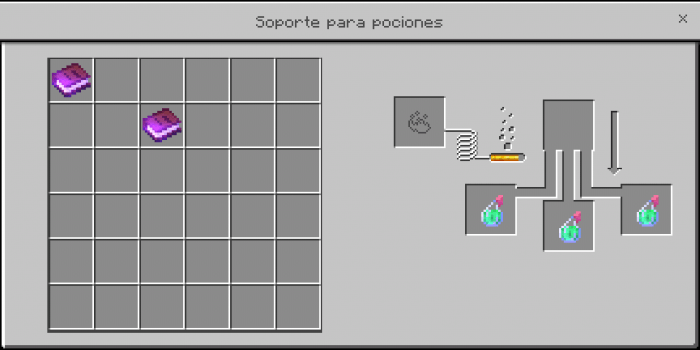 The selected ingredients will contribute their effects until finally the potion ends (a noise will be heard if we are near the tables). Once this happens, we will go to the next button: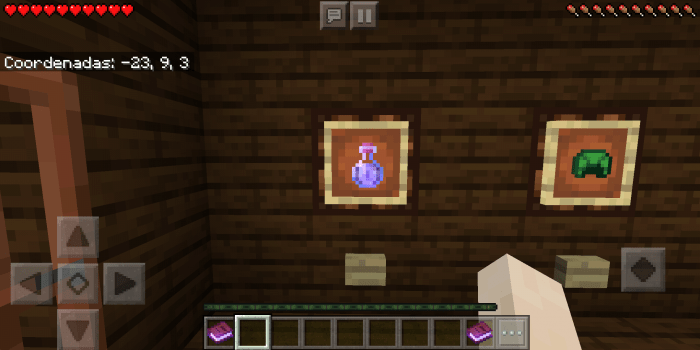 Pressing it will activate a mechanism that collects all the potions automatically and leaves them in a chest as shown below: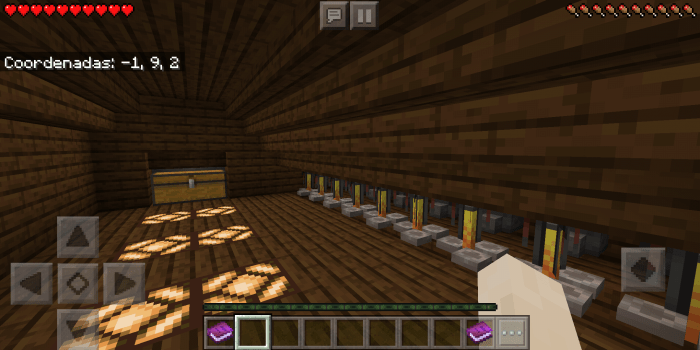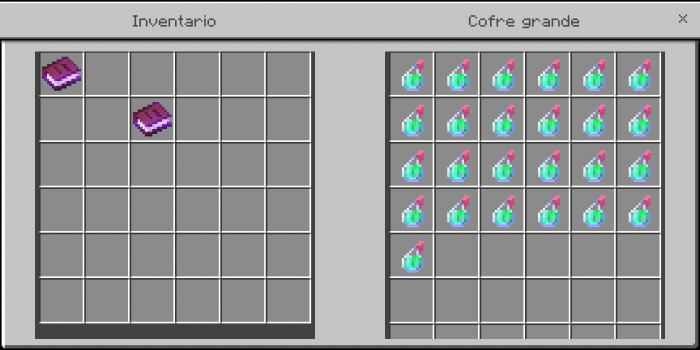 In this way, the machine's work is finished and you are ready to start over.
Select version for changelog:

Changelog
The file download link. Mcworld had fallen and I placed a new one that works
Installation
Once we download the .zip file, we must unzip it and get a folder called "potionsmachine". Within this folder there will be another called "Potions machine" we will cut / or / copy this folder to the following address: games / com.mojang / minecraftWorlds and paste it inside it. Once all the steps are finished we will open the Minecraft and the world will be there. Have fun.