Welcome to this new and engaging SkyBlock adventure! But that's not just a normal SkyBlock, this is THE SkyBlock you've always wanted to play!
Discover new ways of surviving with a marketplace where you can buy useful items, daily and monthly challenges that give you special rewards and, most importantly, a whole monument to complete!
Discover new Islands, look for hidden treasures, defeat the wither and much more in Extreme SkyBlock.
This is a SkyBlock map with many more added features, like a monument to complete, daily and monthly challenges, and a marketplace.
This is the main lobby, with some sections that are unlockable just by playing the map.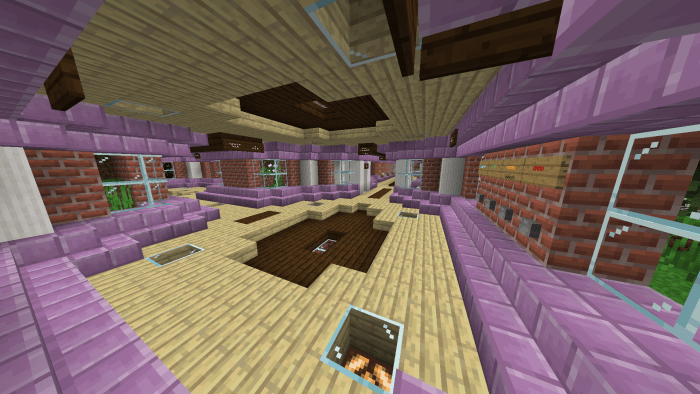 Those are some view of the islands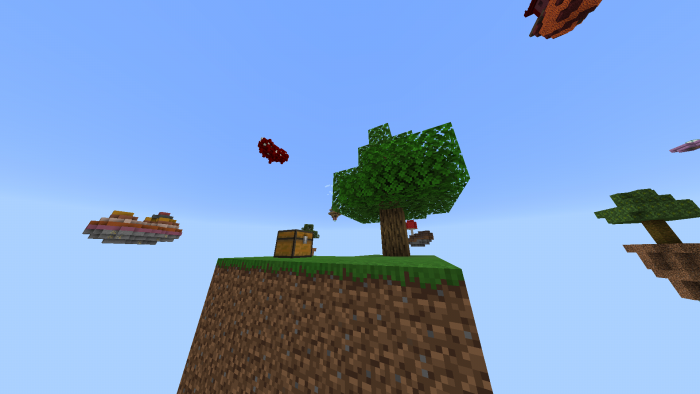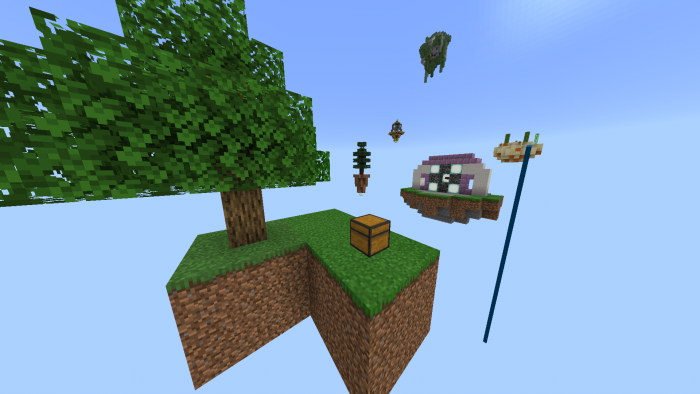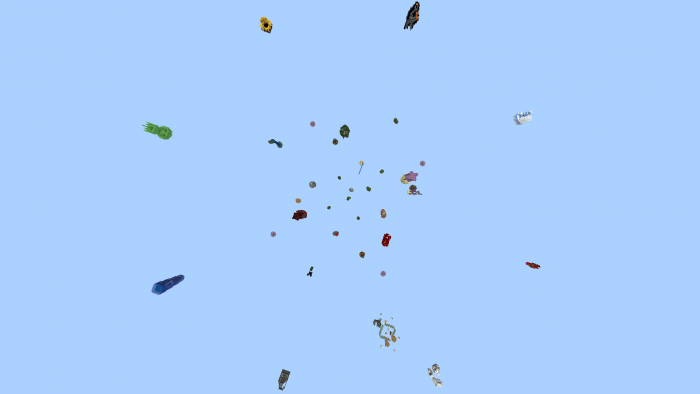 And this is the monument
~Creator personal note:
This is one of my very first map projects I've ever worked on. I've completely rebuilt the entire map in a void world (before it was just a superflat with limited void). This has a special place in my heart as I loved working on it once again. I've decided that I'll continue working on this project updating it with new features (also requested by the community) and bug fixes.
Challenges are now available as soon as you unlock the monument island!
Added a portal to the end dimension!
Removed UHC and replaced with a much simpler challenge mode
Added new names to the hall of fame
Complete changelog within the map
Christmas theme!
Added a new islands
Improvements and bug fixes to the marketplace
Swapped  the wither killing area' with the marketplace
Bug fixes and various improvements
While in the wither killing area time and weather are now frozen
Added turtle island
Modified a little the design of the main room
Added a 'wither killing area'
Other small improvements
Complete changeling can be found within the map
Added 'special events' section in the lobby
The wandering trader has now a fixed location in the lobby
Halloween theme!
Just removed "(BETA)" from the title because the map is no longer in beta
The map has now been released!
Changes from beta 6:
Added hall of fame with all his categories
A lot, and I mean a lot, of bug fixes and performance improvements
Added a new monthly challenge that will make monthly rewards available
Fixed some bugs in the marketplace
Made monument wool more recognizable
Slightly changed map description
Beta 5:
Added daily and monthly challenges*
Various bug fixes and improvements
You can now defeat the wither (reworked the system behind the monument, with more rewards)
Beta 5.1:
Fixed critical error that would have corrupted the world after exiting and saving it (had to re-edit nbt)
Fixed random blocks missing in the world
Added daily and monthly challenges*
Various bug fixes and improvements
You can now defeat the wither (reworked the system behind the monument, with more rewards)
* Check my twitter page and join the contest to have a chance of being featured in the map (many challenges will be community based)
You can now buy items in the marketplace
Added a new island: the creeper island
Added sounds to the monument
Reworked UHC mode (user experience won't be affected, but now it's more anti-cheat)
Improvements behind the scenes
Bug fixes
Added a monument to complete
Added up to 8 completely new islands where you can find blocks of wool to put in the monument
Monument room has been renamed monument island
Now keepinventory is activated in the lobby
Various bug fixes (those three words are not enough)
Placed missing blocks from the lobby
Beta 2 released:
Added marketplace, with all the items and prices in coins
Added coins system (purchases will be enabled in the next beta)
Modified the 'extras' room to include an entrance for the marketplace
All (daily and monthly) challenges are now in the same section 
Added an anteroom for the monument room
Added two new Islands: bamboo island and waterfall island
Added 4 new platforms to let the player unlock all of the categories of the marketplace (and that give him a reward after unlocking them)
Installation
Make sure you have Minecraft 1.14.2 or newer installed on your device
Click on the download link
Download the file from MediaFire
Open the file and the map will install itself or rename the file from .mcworld to .zip to manually install it
Downloads
Supported Minecraft versions
1.14