By now I'm sure y'all know about the (somewhat) new feature of function packs, right? Well, if you've ever wanted to grant yourself automatic kits, play with creepers, or instantly build towers all the way up to the top of the world from where you are, search no longer! This function pack allows you to do all of that and more!
To get started, write /function help_1 for a list of all available functions and what they do.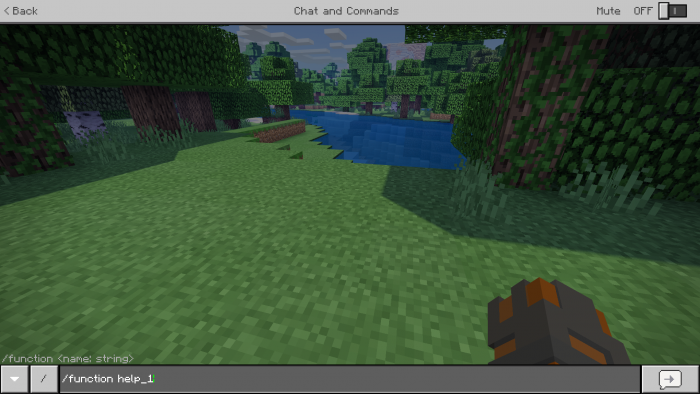 Have you ever wanted an automatic kit but are unable to get them outside of servers? Well no longer! Using the /function kit command, now you can! Here's some of the options:
Use /function kit/leather_and_wood for a kit containing leather armor and wood tools.
Use /function kit/gold for a kit containing gold armor and tools.
Use /function kit/iron for a kit containing iron armor and tools.
Use /function kit/diamond for a kit containing diamond armor and tools.
Use /function kit/ocean for a kit containing a trident and a turtle shell helmet.
Use /function kit/end for a kit containing an elytra glider, fireworks, some ender pearls, and an optional carved pumpkin for dealing with Endermen.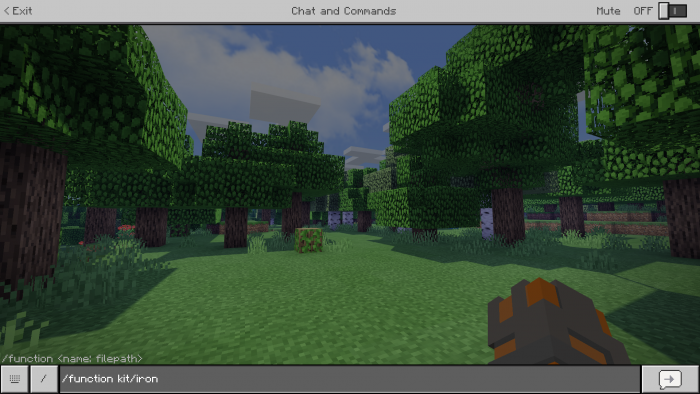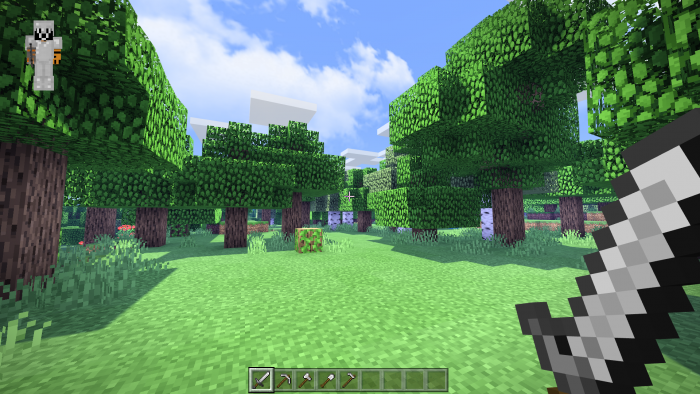 Here are some pictures of some of the other function. You can access a whole list in-game after writing /function help_1.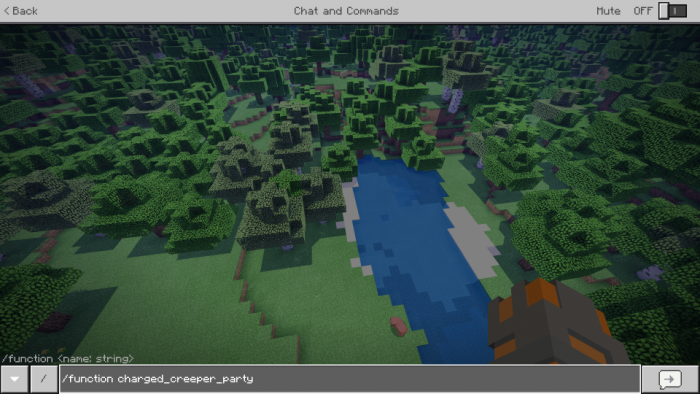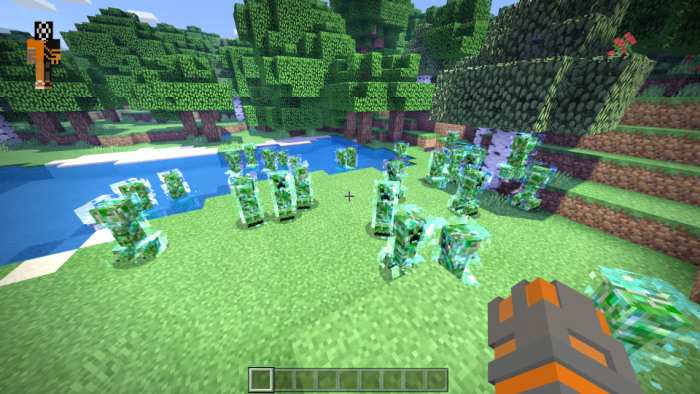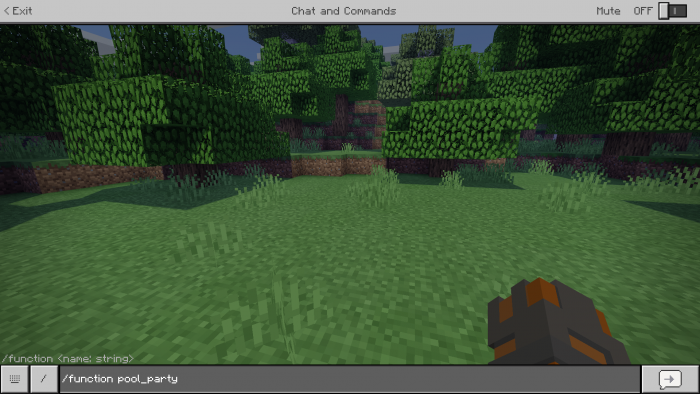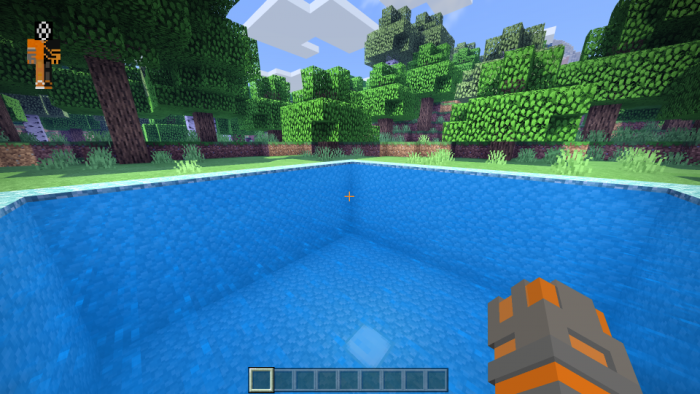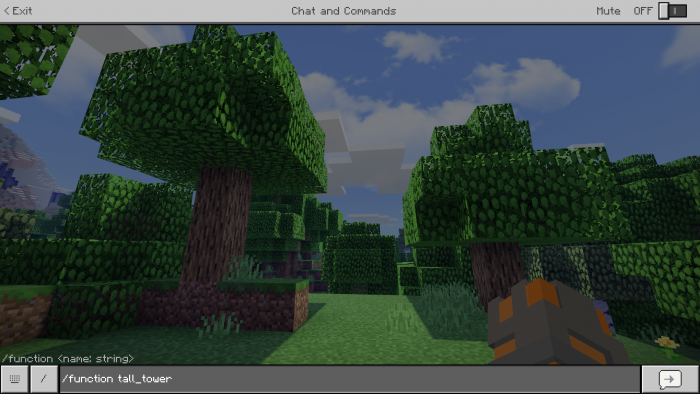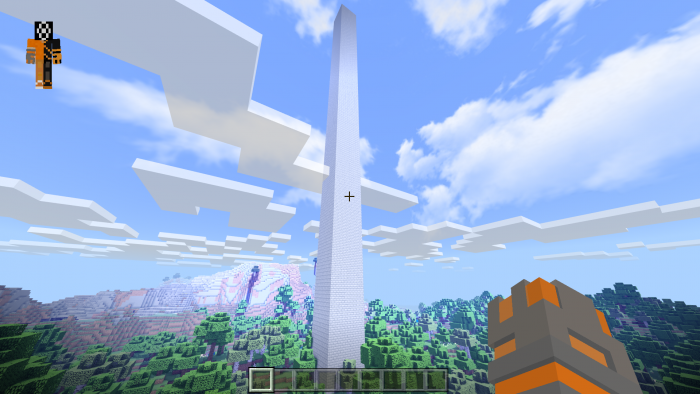 Select version for changelog:

Changelog
Updated the link for users of the mobile app per MCPEDL's request.
Installation
Download the .mcpack file and open with Minecraft. Please note that this is a behavior pack and is installed on a world via the world behavior pack settings.
This is my first submission, so I'd appreciate y'all's feedback. I'm working on another one of these too, which hopefully come out soon!