The Arcadium is a copyright-free EDM label run by TheFatRat, a very talented music producer. I would have wanted to make a full on, entire game-spanning resource pack from this music, but most songs are simply too short in comparison to Minecraft's soundtrack to fit well. As such, I decided to replace the music discs instead with the top 12 most played songs on the channel. (13 as soon as the Nether Update comes out fully, at which point I shall replace Pigstep as well.)
Check out my new website here!
(These songs are 100% copyright free and therefore free to use, as long as you give them credit, which this section shall do. This can be verified by checking the description of each video, if you chose.)
If you set the game to run in English (US), you can view the name of each song and the artist it's by in-game, but I understand that this won't apply to all the users of this site. As such, here is a list of each song appearing in this pack. They have been ordered from first to last cooresponding to their listing on the Minecraft Wiki, the page of which can be viewed here.
Pure 100% & Dream Hackers - Lazer Beam = 13
Phaera - Luminous = cat
TheFatRat & Anjulie - Close To The Sun = blocks
Ghost'n'Ghost - Alright = chirp
Faux Tales - Beacon = far
Faux Tales - Atlas (Alpha 9 Remix) = mall
JJD - Sugar High = mellohi
Nitro Fun - go 4 it = stal
TheFatRat & Maisy Kay - The Storm = strad
Miyolophone - Mandragora = ward
PrototypeRaptor - Awe = 11
Faux Tales - Origins = wait
-
I will update the pack whenever new videos become viewed enough to fit into this list. In the meantime, enjoy!
Oh, and if you find any errors with the pack, please report them in the comments section. If it's requested enough, I can make a music pack that spans the full game and not just the music discs.
I'm perfectly fine with this being uploaded to other sites/apps or YouTube videos being made with this, all the music is copyright-free anyway so you can use it in your video as long as you leave the names of the songs you played in the description. Have fun!
Due to some weird glitch on the MCPEDL submission page, I couldn't get it to upload a file for the mobile app. If this is fixed I'll upload it to the mobile app next update.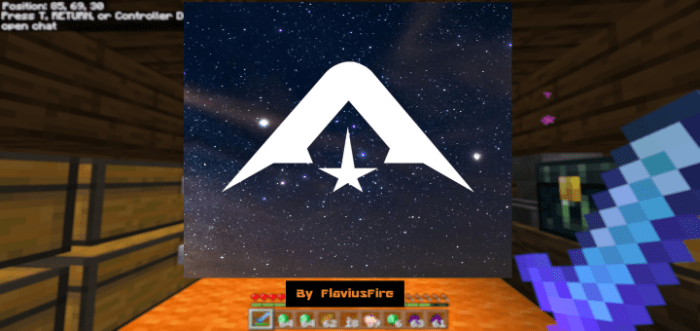 Installation
This pack should work for beta versions as well, but is not tested. The file is a little large as it contains audio files, so you may need to wait a moment for the pack to finish importing.
Import this as you would any resource pack.