TwitchTubeCreators presents for Minecraft food lovers, FoodCraft where it adds 70 new consumable items that can give you effects of passion to feed your whole life.
This add-on adds more than 70 new consumable items and an entity that makes it easy for you to get it! What are you waiting to try this beautiful and delicious add-on?
This add-on adds 70 new items and a new entity that will sell you the food.
There are from hamburgers to a beautiful and creamy ice cream
🍰🍰Credits:🍰🍰
Credits:By MarcoGamer & TwitchTube
Facebook: https://www.facebook.com/TwitchTubePage
Twitter: https://twitter.com/MarcoGamer_
Instagram: https://www.instagram.com/twitchtubecreators/
Discord: https://discord.me/twitchtube-
Patreon: https://www.patreon.com/TwitchTubePatreon
Twitter: https://twitter.com/TwitchTube_SC
TwitchTubeCreators ©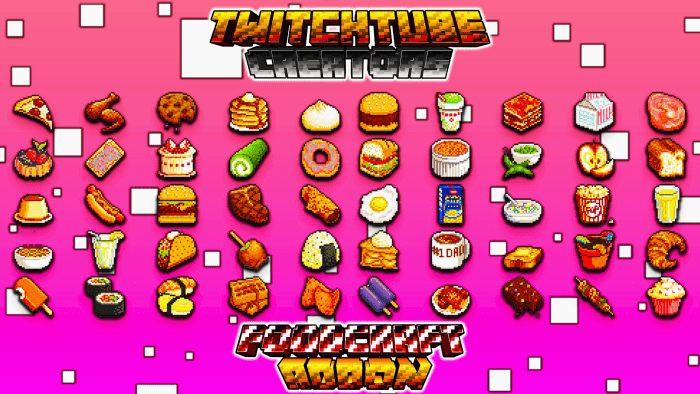 New Grocery Items:
-Muffin
-Chicken skewer
-Chocolate
-Spaghetti
-Crab
-Double paddle
-Toast
-Coffee
-Cake with Ice Cream
-Beer
-Popcorn
-Cereal with milk
-Macaroni and Cheese
-Fried egg
-Lactal bread
-Sliced ​​apple
-Pea soup
-Soup
-Sandwich
-Raw Pork Chop
-Milk
-Lasaña
-Scraped off
-Burger
-Salmon and Avocado
-Sushi
-Ice cream
-Onigiri
-Taco
-Noodle Soup
-Meat Rolled
-Fillet of beef
-Hamburger with Vegetables
-Pancho
-Mrs
-Strawberry cake
-Sweet Cookie
-Nachos
-Fruit cake
-Lemonade
-Caramelized apple
-Waffle
-Vegetable Rolled
-Pancakes
-Chicken foot
-Cookie
-Pizza
-Dumpling New
Use the following command to
acquire the items or use the villager;
/ give @p sc: (item name)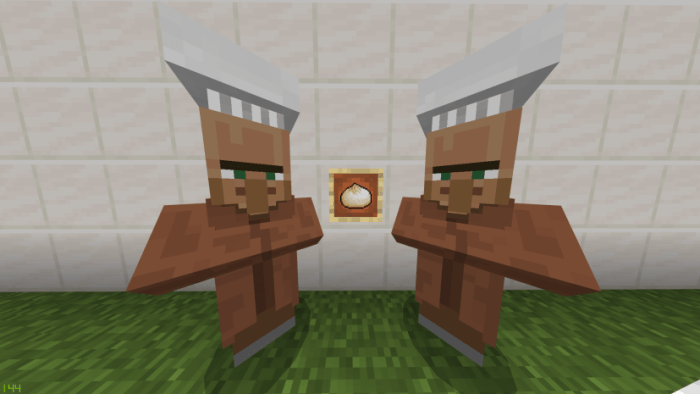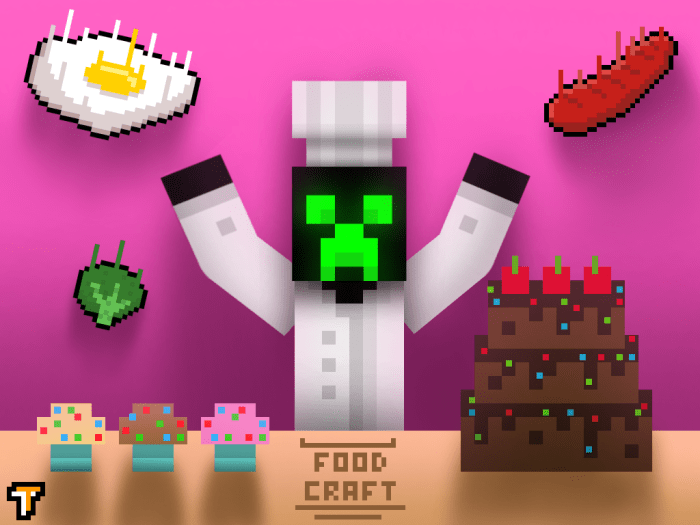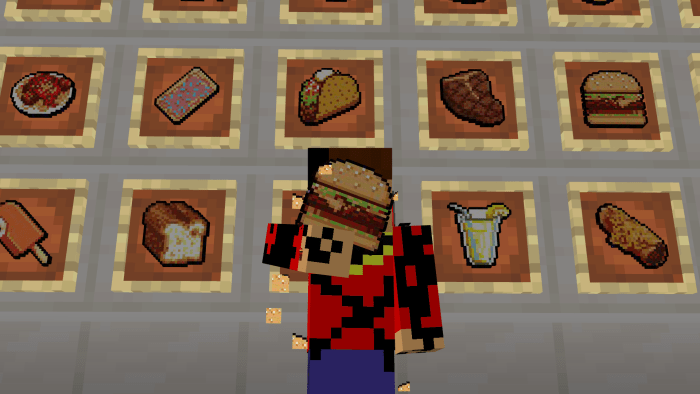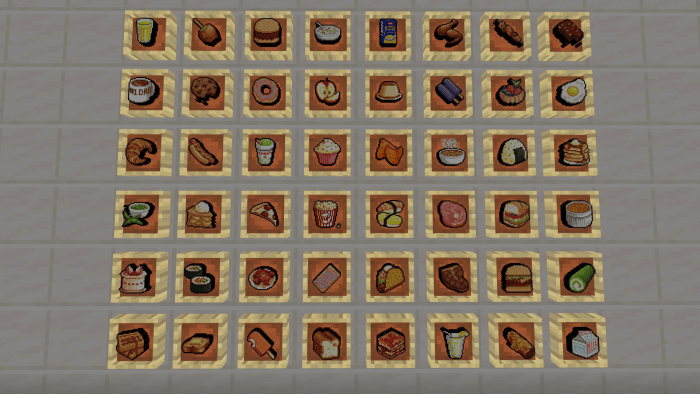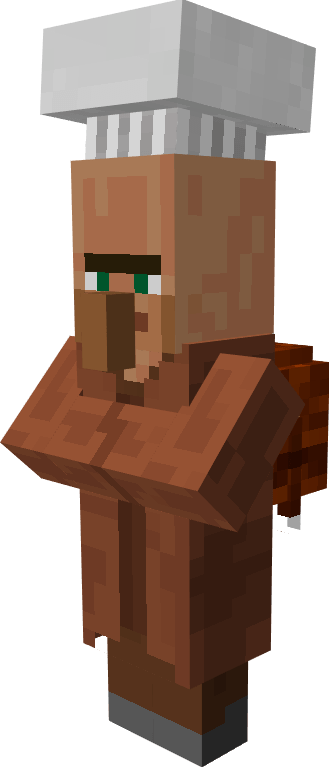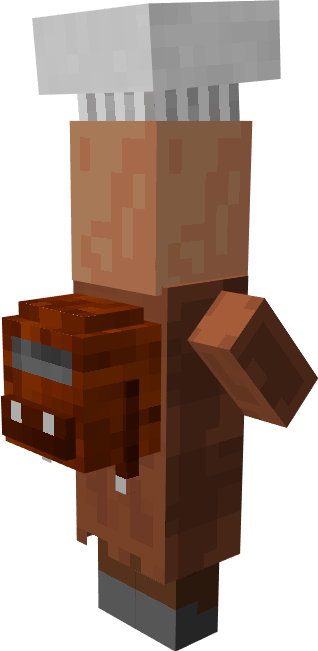 Please do not insult us in the comments because the links have ads, it is a way to support the content creators.
:c 🙁
Update v3



-New apple!
-Mora NEW!
-Candy NEW!
-NEW cheese!
-Cherry NEW!
-Chocolate bar NEW!
-Choclo NEW!
-Aubergine NEW!
-Green apple NEW!
-Kiwi NEW!
-Limon NEW!
-Lime NEW!
-Milk Bottle NEW!
-Seta NEW!
-Orange NEW!
-Portion of cake NEW!
-Frutilla NEW!
-NEW Can of Tuna!
-NEW Vegetable Pizza!
-Mini Waffle NEW!
-Water melon NEW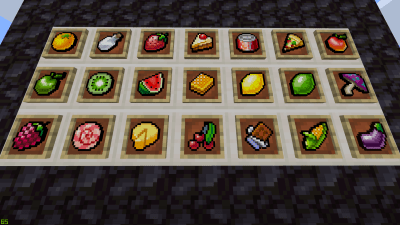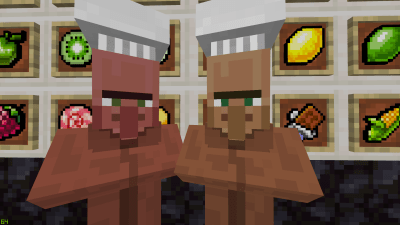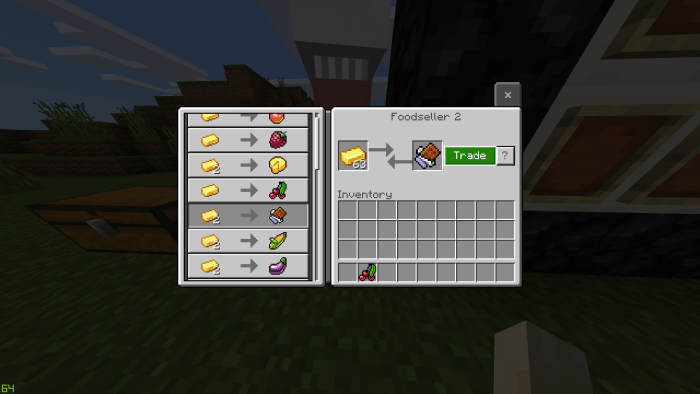 Update V4

In the new version we add new spawn eggs from the villagers that will sell you food!
Select version for changelog:

Changelog
List of changes:
-Compatible with the official 1.17
-Resolution of problems in the plugin formats
-All entities and items are now in the 1.16.100 format
-The cover images were updated, the pack_icon.png was not updated
-The plugin manifest is changed
Installation
HOW TO INSTALL ADDON? (.mcaddon)
1- Download .mcaddon
2- Open the file and wait for it to automatically import into Minecraft
3- Activate the resource pack and behaviors in your world.


HOW TO INSTALL TEXTURE and Behavior? (.mcpack)
1- Download .mcpack
2- Open the file and wait for it to automatically import into Minecraft
3- Activate the resource pack in your world.

NOTE:
If you can't open the file, you'll need to download a file explorer from your store.

More info : ¿How to install? - TwitchTube (twitchtubecreators.com)