Need a vehicle for your server that can transport multiple students to school or your friends? Say hello to the Ford E350 School Bus. It can carry your friends while you drive down the road and just looks great when parked no matter the place, be it a school, campsite or maybe an NPC Village!
Heres a little preview by Josh Sang, the suggester.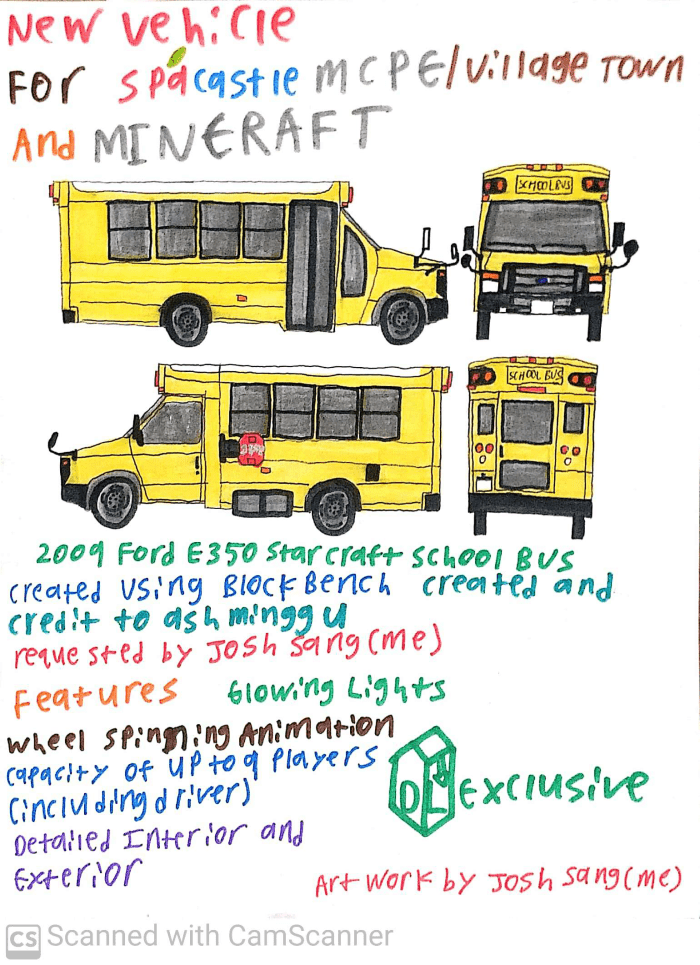 Credit goes to Josh Sang for the suggestion, the amazing artwork as well as the introduction above. I really appreciate it (:
I wont get into the origins but you may check out the Wikipedia page here --> Wiki
Addon details
This bus can fit up to 9 players or villagers (yes, I mean villagers), has animations, sounds and all those good stuff.
Colors
I mean, its dedicated to a school theme so, 1 color.
Default
Front quarter view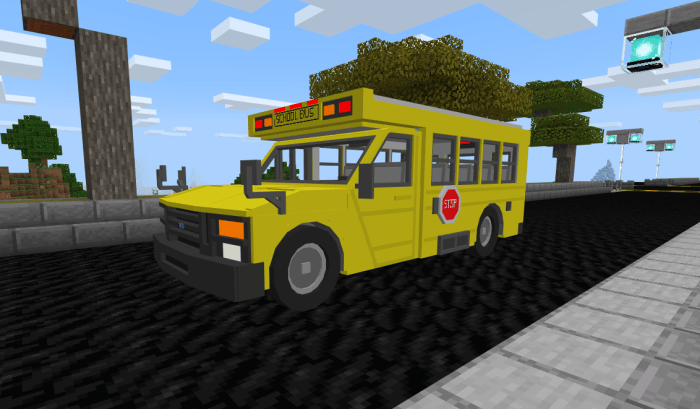 Side view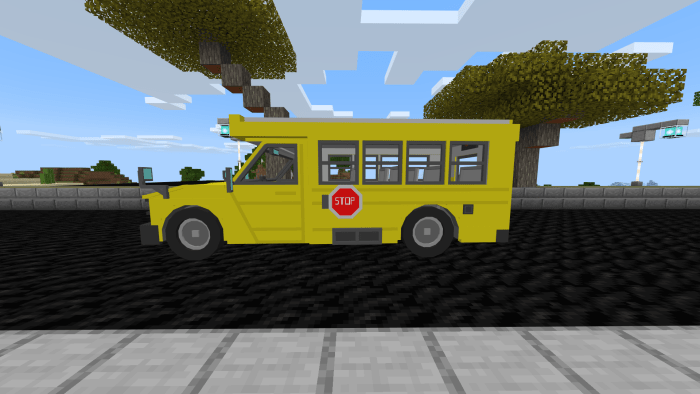 Back view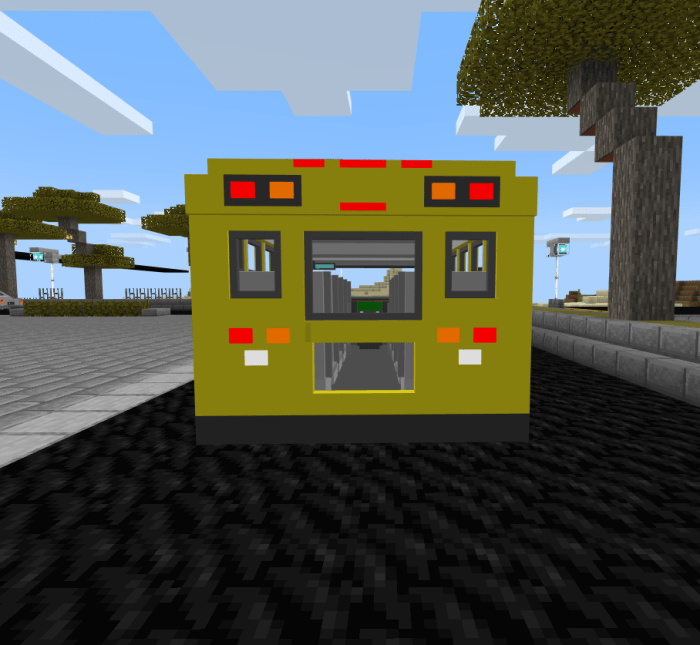 How to obtain
Method 1: Just get the spawn egg from the Creative Inventory.
Method 2: By using /summon commands:
/summon e350:sb
Contacts
Instagram account: @ashminggudev
Twitter account: @ashminggu
Email account: [email protected]
Problem with AdFly?
Contact me through one of my contacts and I'll gladly give you a direct download link. No AdFly redirections, just the direct download link.

Installation
1. Download both Resource and Behavior packs. The files are below.

2. You will be sent to the Adf.ly redirection page. Just wait 5 seconds and skip. (Note: You'll might be ask to allow some notifications, just deny all of them).

3. Wait for another 45 - 60 seconds at the "Please press 'Allow' to continue" page.

4. Download the files.

5. Once downloaded, click on the files and it will automatically open up Minecraft to start importing the files!