Dungeons were added 10 years ago and have gotten virtually no updates since then. This add-on looks to completely update their look while keeping their function the same. No longer are dungeons just boring old boxes!
NA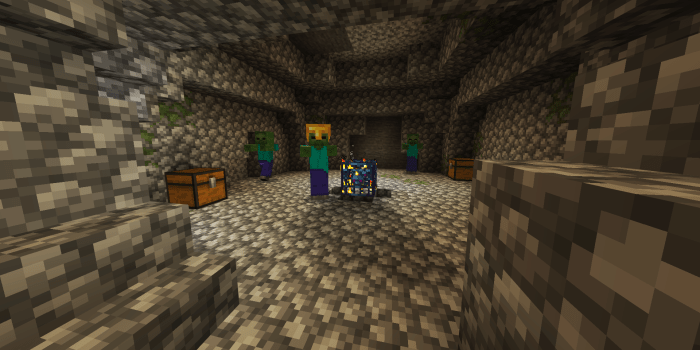 New Dungeons!
The most recent Minecraft Bedrock Beta 1.15 has given add-on creators the ability to use structure blocks to create naturally generating structures in the world. I have been waiting for this feature for some time and I am really excited to finally get to work with it! This add-on is just a taste of what I have planned for the future.
This add-on completely revamps dungeons and gives them a much-needed face-lift. This is comparable to how villages were revamped in the Village and Pillage update. Aside from looking better, these dungeons are largely the same as vanilla so they should blend right in with the default game!
Also...
ENABLE EXPERIMENTAL GAMEPLAY
This is required for the add-on to work.


Dungeon in a cave


Clearer view of the interior