Welcome back its me again GIANGAMING18. Welcome to my jungle tree house (v1.0)
This Map is added structures and more
Download now if you want.
⚠️ WARNING ⚠️

THIS MAP IS WORKING IN MINECRAFT BETA 1.14.0.6 ABOVE.
I DONT KNOW IF ITS WORKING IN PC.
I make THIS MAP IN CELLPHONE.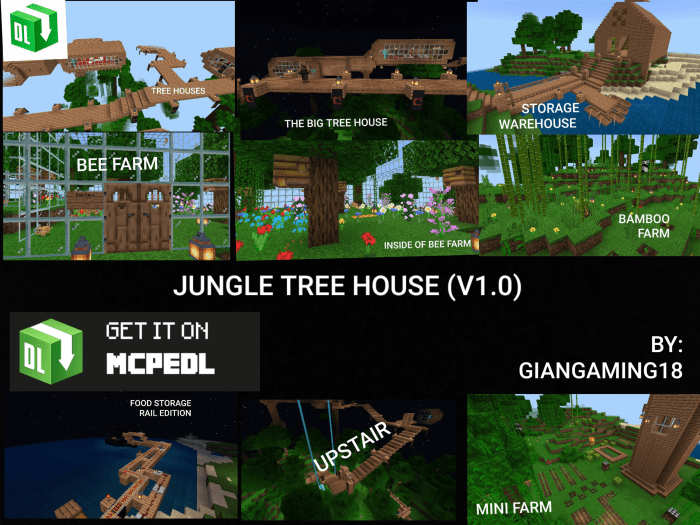 Jungle tree house is a for survival player and tree house is a one of my favorite places
Jungle tree house is the one of my best map ever And I hope you like it
I finish this map in 1 week.
This map is allowed in single player,Multiplayer
In this map you are the king
This map add Christmas tree, mini tree base.
Tnx for reading
⬇️Read⬇️
1.Storage warehouse-storage warehouse is a harvest food warehouse and a mini jail for horse.
2.The big tree house-the big tree house is my house.
3.Tree houses-tree houses is a tree house village the mini tree house is 5-8 pieces
4.Bee farm-bee farm is a honey farm
5.Bamboo farm-bamboo farm is panda Terittory.
6.Food storage rail edition-food storage rail edition is mini storage to avoid animals to food.
7.upstair-upstair is a upstairs to tree house village.
8.Mini farm-mini farm is a farm for people in tree house village.
9.Christmas tree-christmas tree for Christmas
10.mini tree base-mini tree base is a permanently shelter for night.
This map is inspired in village i create this map for adventure, creativity, survival skill and more
this is my first Upload map and I hope you like it or not
Warning don't use flint and steel ior any fire objects in this map or else your tree house and jungle will burn hahahaha🔥🔥🔥
warning don't sleep in bed if you have a parrot in your elbow or else parrot will die.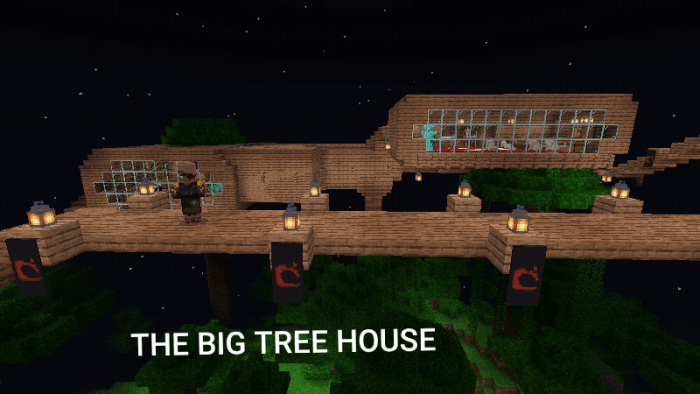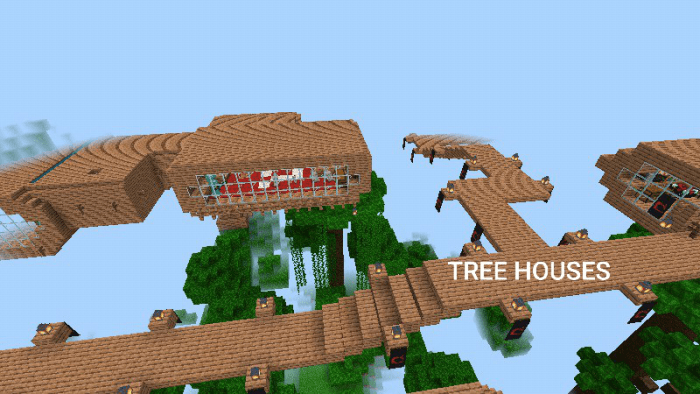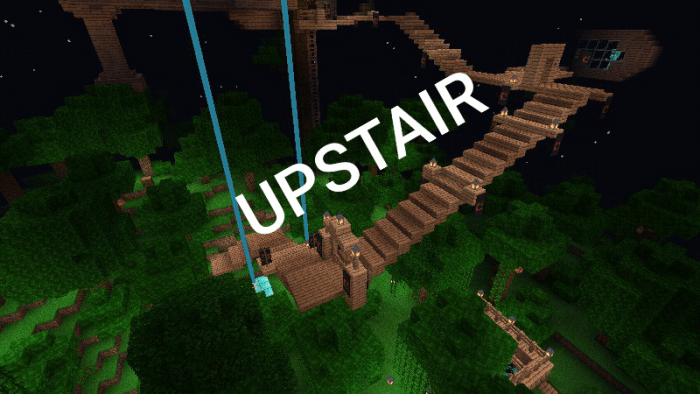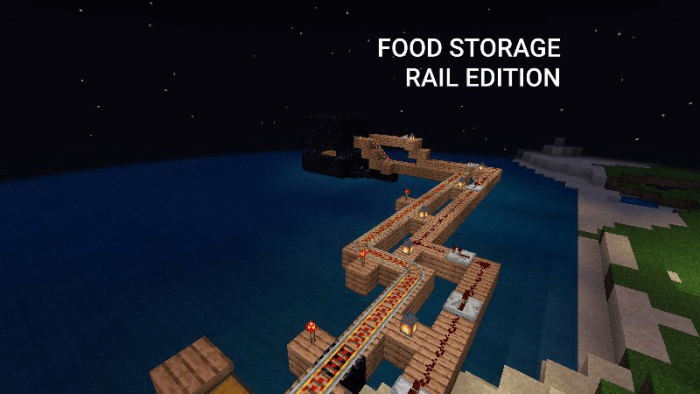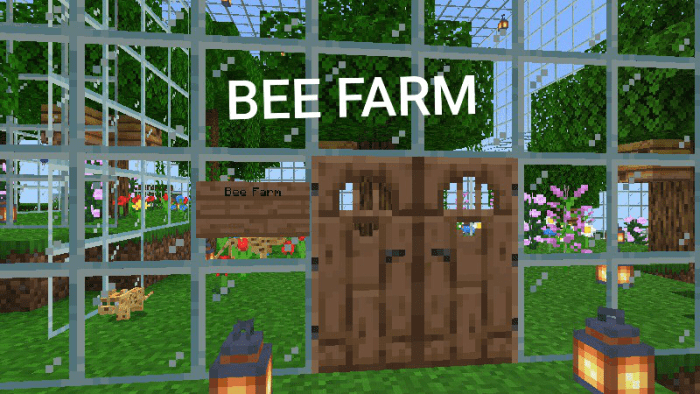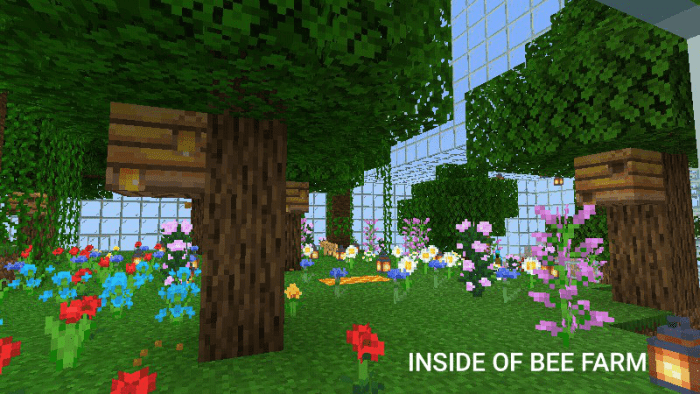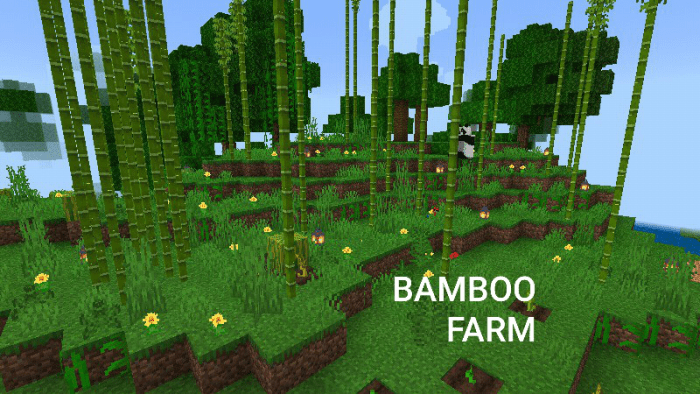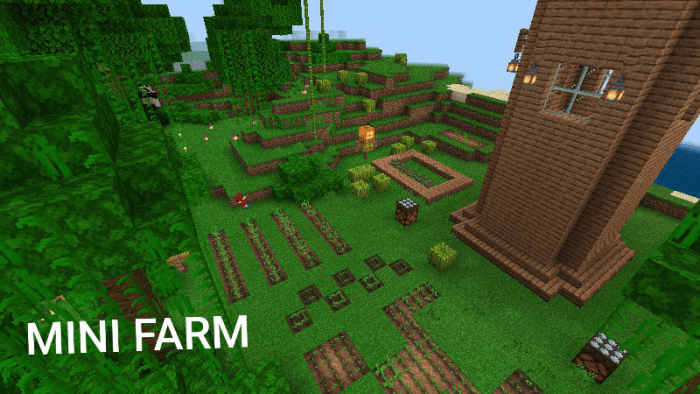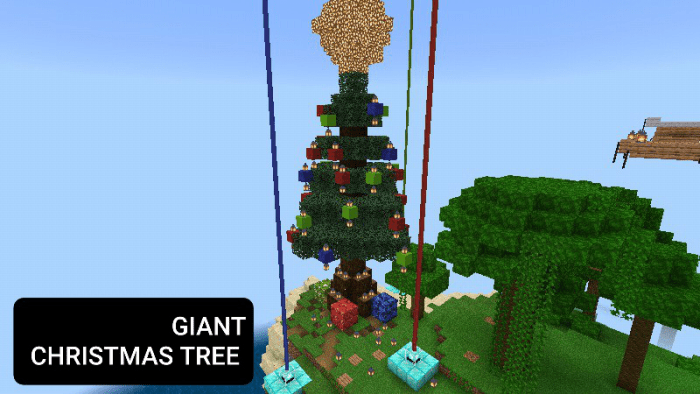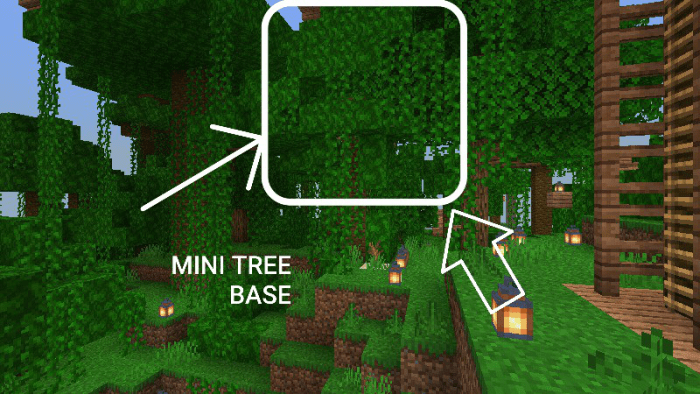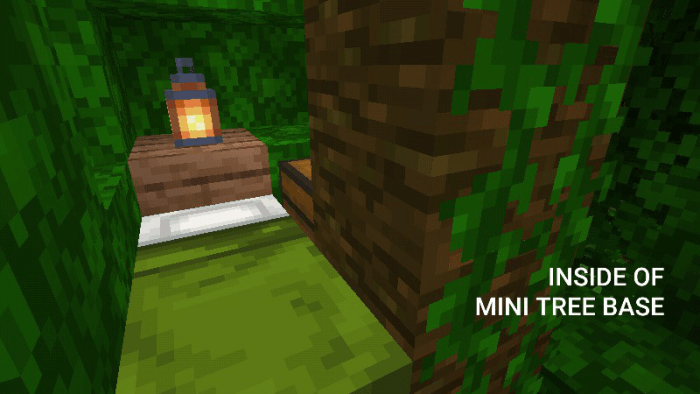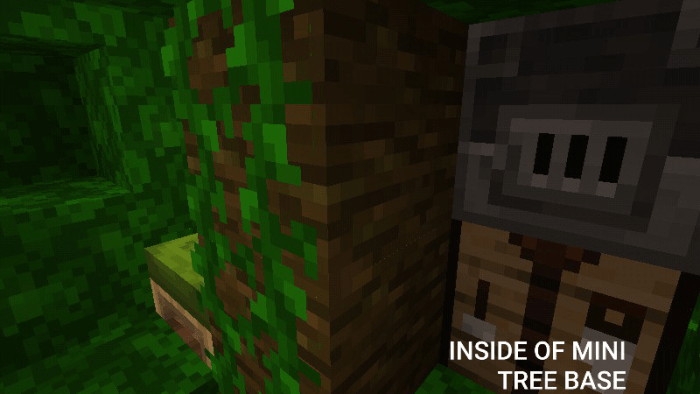 If you want to play this world using minecraft 1.13 version use blocktograph app to fix it
10 easy steps to play this map using minecraft 1.13
How to fix this map using blocktograph?
1.go to google play store
2.search blocktograph app and install it
3.after install open the app
4.open this world in blocktograph
5.after open swipe left to see options
6.Click "World NBT"
7. Scroll and find "compatible client version" click it and change it to your MINECRAFT version
8.Scroll and find "Last played version" click it and change it to your MINECRAFT version
9.Clear all tabs
10.and play MINECRAFT and now you can play this world
Select version for changelog:

Changelog
add new link
No new
Add new link
Mediafire.com link
Installation
Extracting new link step
1.Click the link
2.After download go to files
3.then find Jungle tree house files then hold it
4.extract it after extract hold the extract files then hold>move>games>com.mojang >minecraft worlds >move here
5.And go back go to your MINECRAFT and tadaaa 
IF YOUR FILE MANAGER NO EXTRACT BUTTON DOWNLOAD ES FILE EXPLORER 
ES FILE EXPLORER USE
1.Find jungle tree house files then hold it
You find 3 dots in Down 
2.touch extract it button and wait it
3.after extract go to file manager 
4.In file manager find again jungle tree house extract file
5.then hold it move>games>com.mojang >minecraft worlds >move here 
6.and back go to your MINECRAFT and tadaaa