Do you like tanks? Are you a fan of M1A2 Abrams?  Today, I present you the most realistic tank addon ever featuring a fully animated M1A2 with custom sounds and particles!
M1A2 Abrams Tank Addon
This addon adds M1A2 Abrams into Minecraft Bedrock Edition.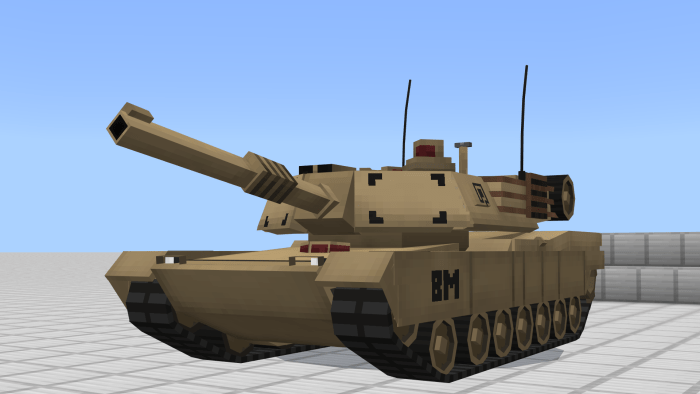 front view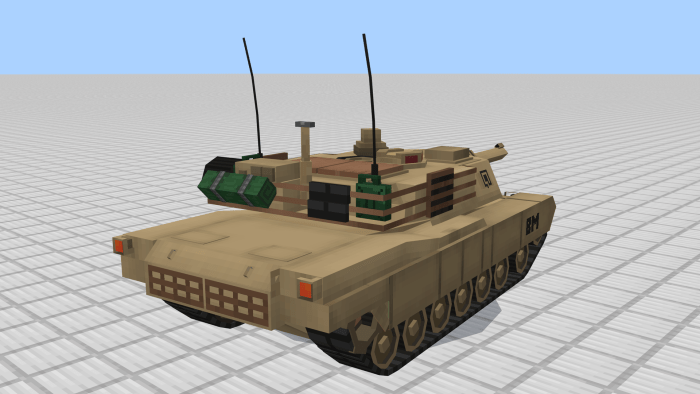 rear view
- the tank mounts two different guns: the main gun and the machine gun.
How to shoot
For mobile devices:
TAP to use the machinegun
PRESS & HOLD to use the main gun
For windows 10,
LEFT CLICK to use the machinegun
RIGHT CLICK to use the main gun
Other features
- fully rotatable turret,
- suspensions,
- custom particles,
- survival friendly,
- and much more!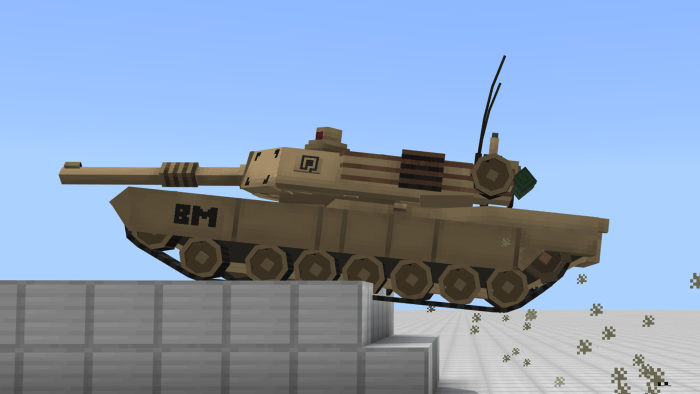 suspensions demonstration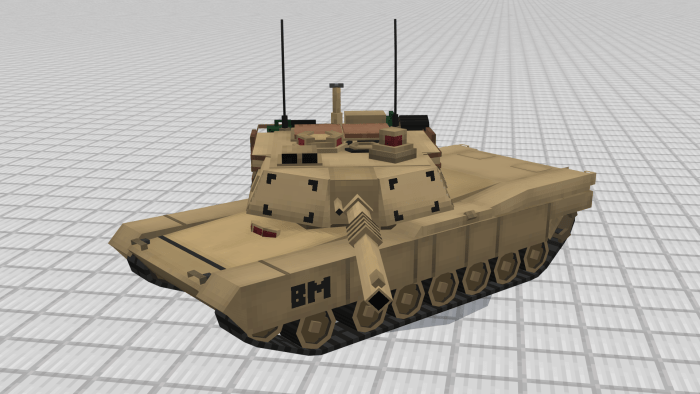 demonstration of fully rotatable turret
The Spawn Egg


how to craft the spawn egg of the M1A2
Youtube Showcase Video:

https://www.youtube.com/embed/7PA-pURJn-I


Addon by MyoHtet aka BMHeades.
Come and contact me! I appreciate any constructive feedbacks!
Contact me here:
Installation
How to install:
-download the addon,
-press or click on the addon file and it will install it-self automatically.
RAM 2GB or more is recommended.