McLaren's most successful F1 to ever be made. Not just for McLaren, but for the entire F1 championship even until now, 2020! Did we mention that it won 15 freaking races! And if that wasn't mind-boggling enough, it was driven by Ayrton Senna, the legend himself! But wait, theres more. This one-of-a-kind was a joint-venture with Honda in which supplied the engine for McLaren What more could you possibly want from an F1?

Origins
"In 1987 it was becoming increasingly difficult to compete with major manufacturer backed teams using, effectively, a privateer engine financed in house by TAG and built by Porsche. The Steve [...]" -Wikipedia
There is so much more about this car that I couldn't type in here. So definitely go and read the full article at wikipedia!
Car details
Has very high speed, 1 seat (duh), container slots, animations and sounds.
Car colors
Its the freaking MP4/4, it would be a sin and just be utter disrespectful to make other liveries so we only have...
Classic Red
Front-rear view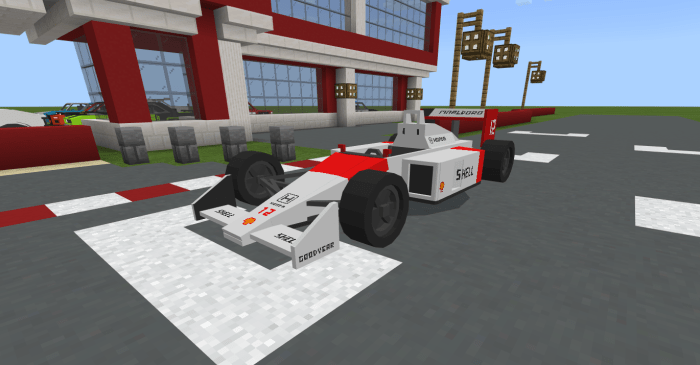 Side view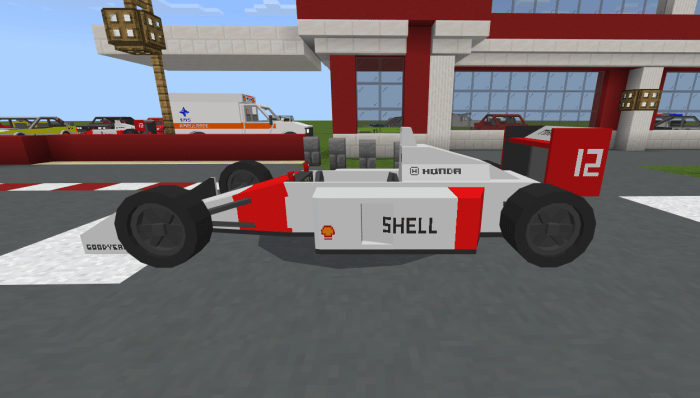 Back view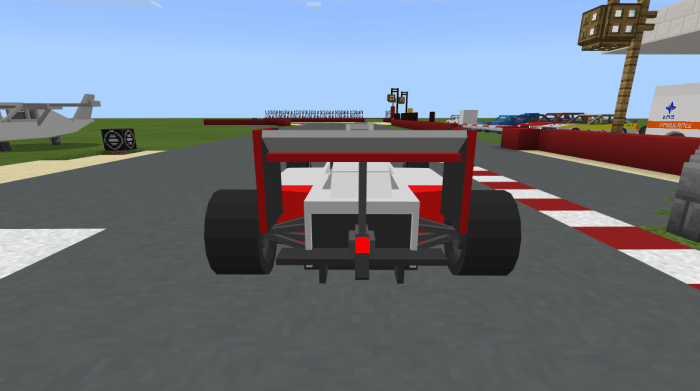 How to obtain
Method 1: Get its spawn egg from the Creative Inventory. It is classified under spawn eggs.
Method 2: Use /summon commands:
/summon mp4:red
Contacts
Twitter account: @ashminggu
Instagram account: @ashminggudev
Email account: [email protected]
Problem with AdFly?
Contact me through one of my socials listed above and I'll gladly send a direct download link. No AdFly redirections!

This addon is exclusive for MCPEDL. Any other websites that distribute this addon without my approval are false and are an act of plagiarizing.

Installation
1. Download both Resource and Behavior packs. The files are below.

2. You will be sent to the Adf.ly redirection page. Just wait 5 seconds and skip. (Note: You'll might be ask to allow some notifications, just deny all of them).

3. Wait for another 45 - 60 seconds at the "Please press 'Allow' to continue" page.

4. Download the files.

5. Once downloaded, click on the files and it will automatically open up Minecraft to start importing the files!