Feel like you're in the Middle Ages (or Medieval Era) with this skin pack!

This skin pack contains skins of characters that are inspired to famous characters from the Medieval Era.

Amount of skins: 50
If you ever wanted to play as a Plague Doctor or do a roleplay based on the Medieval Era, this skin pack is for you!

Medieval Times has alot of skins inspired to the most important people in the Middle Ages like Plague Doctors, Executioners and much more.

By the way, you can use this skin pack for everything you want!: roleplay, presentations, tutorials on how to install it etc..you don't even have to ask for permession! Just post credits and, possibly, post a link that takes the viewer to this page.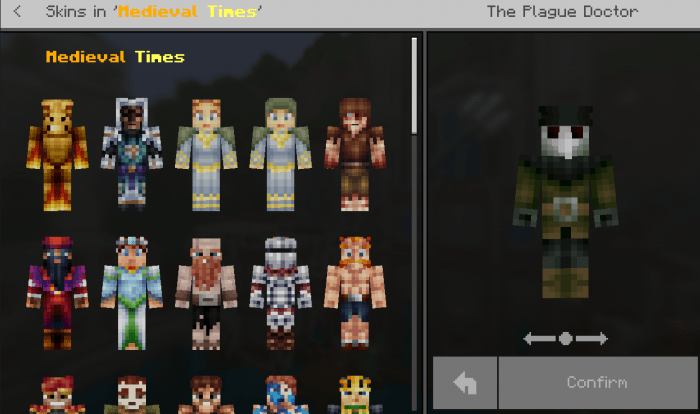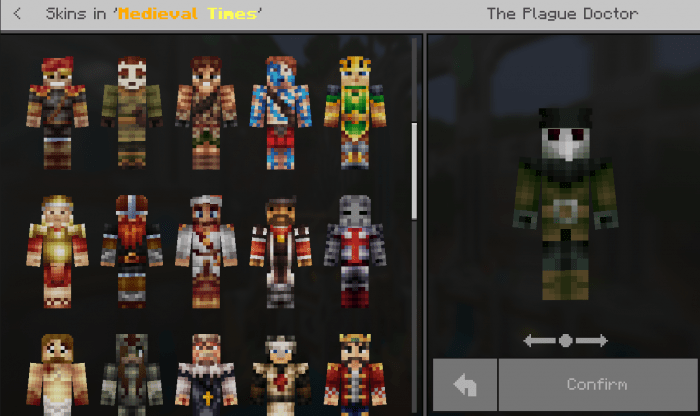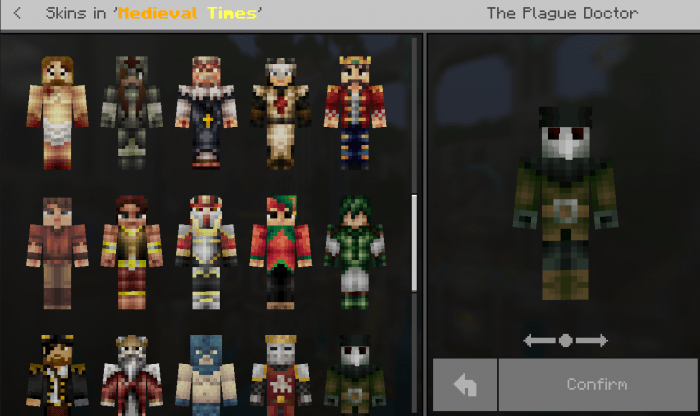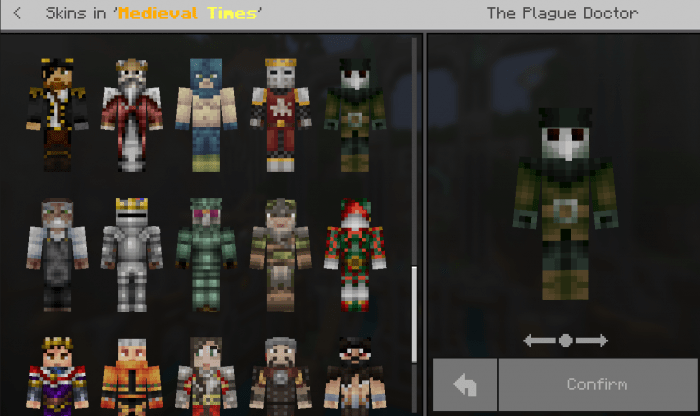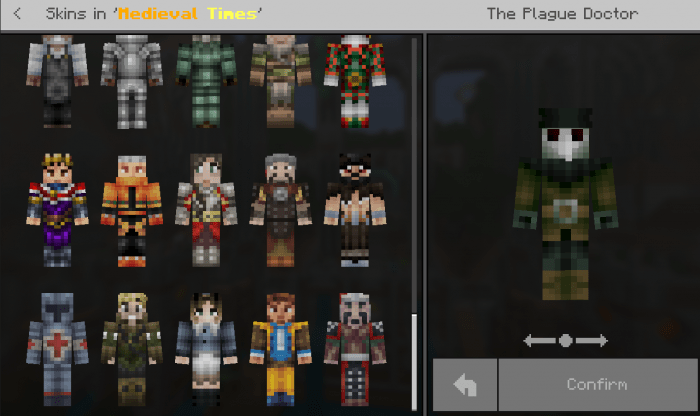 Select version for changelog:

Changelog
Fixed some bugs and changed the links for problems with my shortening website.
Installation
(.MCPACK)
1. Click "Download Skin Pack .mcpack"
2. Wait like 5 seconds to get redirected to mediafire
3. Download it
4. When the download is completed, tap on it
5. Minecraft will open up automatically and it will say "Importing Medieval Times" on the top.
6. Wait for the import to complete and then..enjoy!