Ever wanted to get your hands on a melee that has infinite melee range and can be only obtainable by Admins on your server/world? your time has come, download this pack!
About the melee:
- In Red or Blue, more colours will probably come soon *if I see this Add-on has potential
- Available by /give @s azoz:mega_stick (NOT CRAFTABLE), this is intended so other people in your world can not obtain it, because it is very dangerous to be given to untrusted people
- Infinite range, yup, no joke.
- You need Split Controls ON
- 8 - 6 damage, will not kill Endermen or half health Wither Boss.
- Not laggy.


Viewmodels - First Person:


Viewmodel - Third Person:


Gif - Attack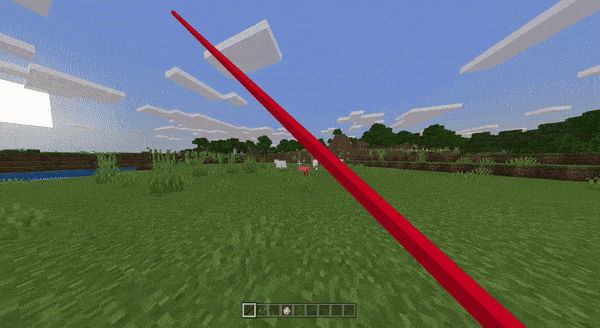 Gif - Dropped


Select version for changelog:

Changelog
- Added blue variant.
- 100% fixed links (jesus christ)
k have fun.