Hi friends, this time I will upload a map, called "Minecraft But Every 1 Minute You Will Change Places", Yes, as the title might have you can imagine how difficult it is to play in this mode ... Hehehe.. 
Hi friend, this time I made a map, which I explained above. In this map you will try to survive by avoiding monsters and have to finish quickly.
This map was made by myself (Aammaraa)
I clearly have some photos to help me describe this map ...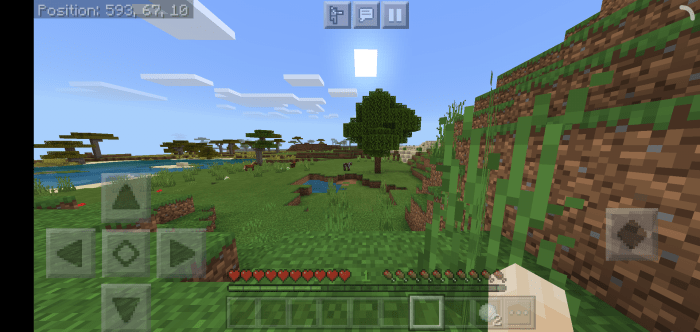 This is where you first spawn.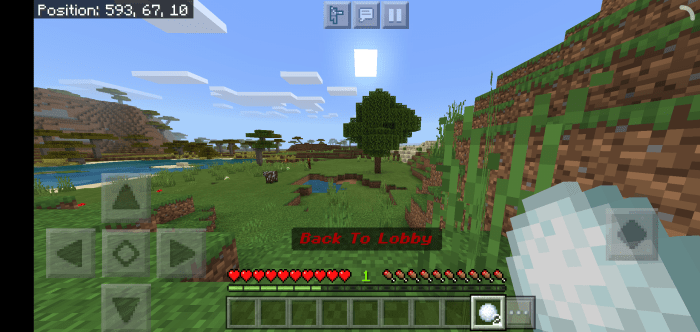 And this is Snowball to go back to the lobby (Doing Settings).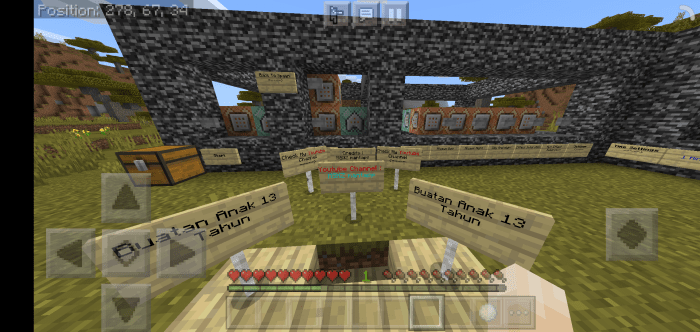 This is the lobby ...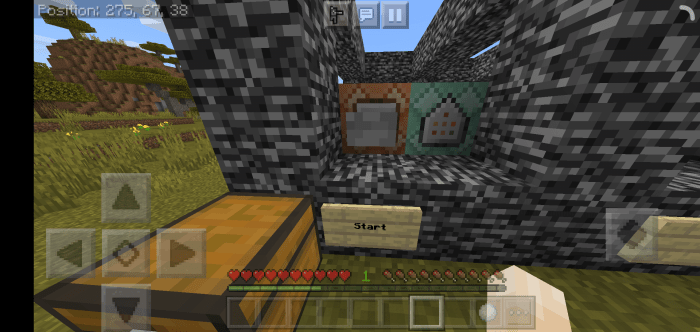 Like the previous map there is a start button, to start the game.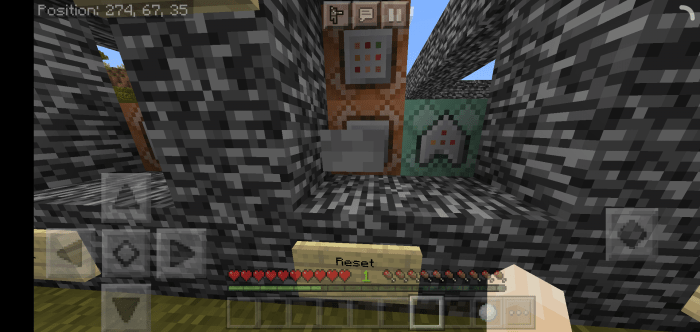 And a reset button to stop the game.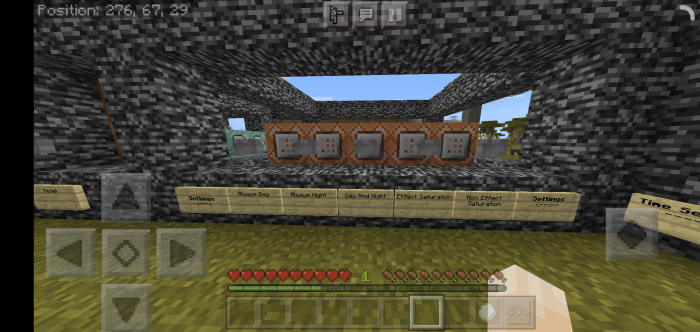 After that there is a Settings option,which contains:
Always Day
Always Night
Day & Night (Normal)
Effect Saturation
Non Effect Saturation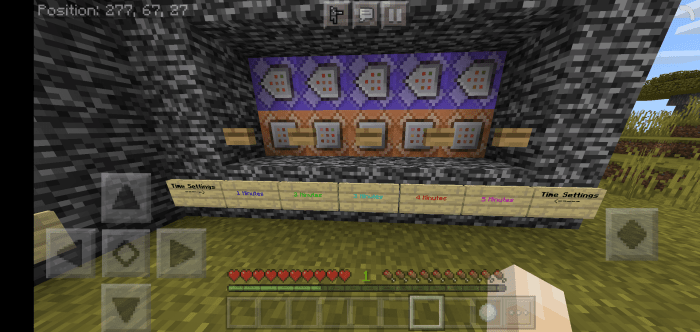 Then there are the timer options:
1 Minute
2 Minutes
3 Minutes
4 Minutes
5 Minutes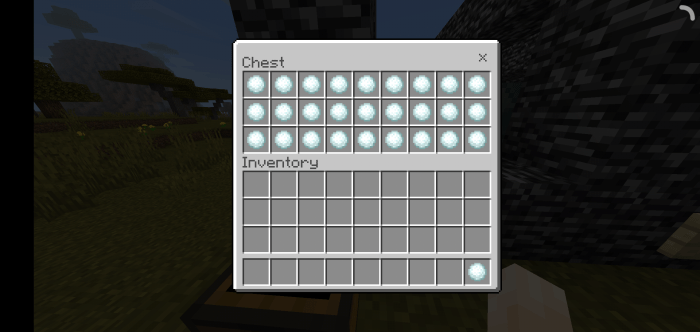 And here is a chest filled with snowballs full ... If you want to make a video from this map please give this map link in your description ...
Select version for changelog:

Changelog
What is new :
Fix download link, and send back to mcpedl. 
Installation
Click the link above
Wait 5 seconds
Click skip add
And you will be taken to mediafire
And download folder
And open with Minecraft