This pack was inspired by the skin pack Monochromatic by 57Digital.  This pack strips most of the color out of Minecraft.  It's a fun and difficult way to play the game.
Most of the color has been stripped out of Minecraft with this fun texture pack, making the game harder to differentiate between ores and harder to spot mobs in the distance.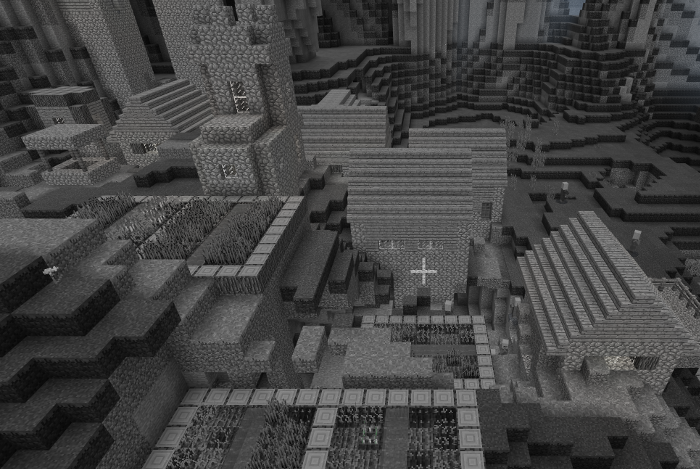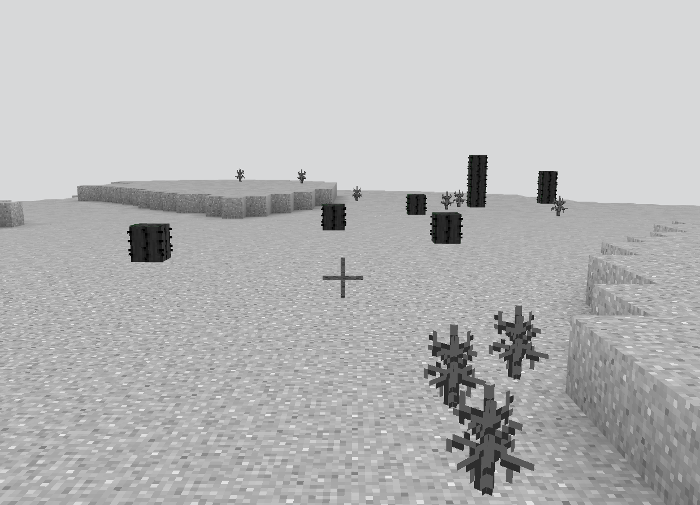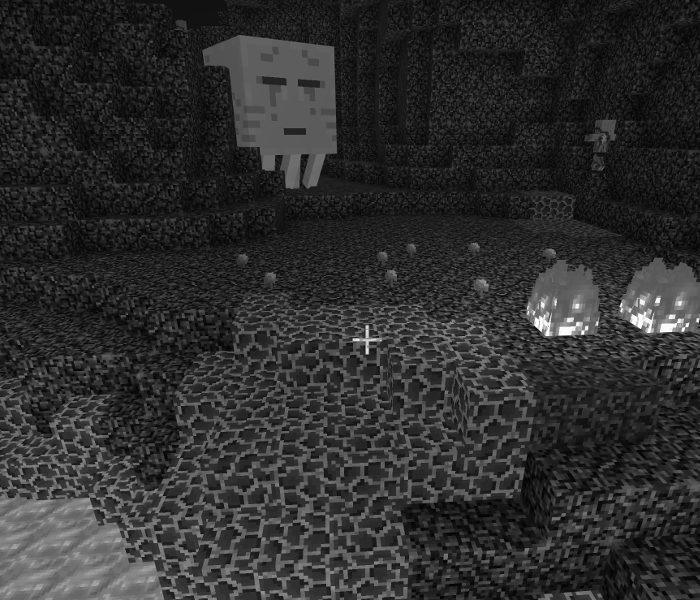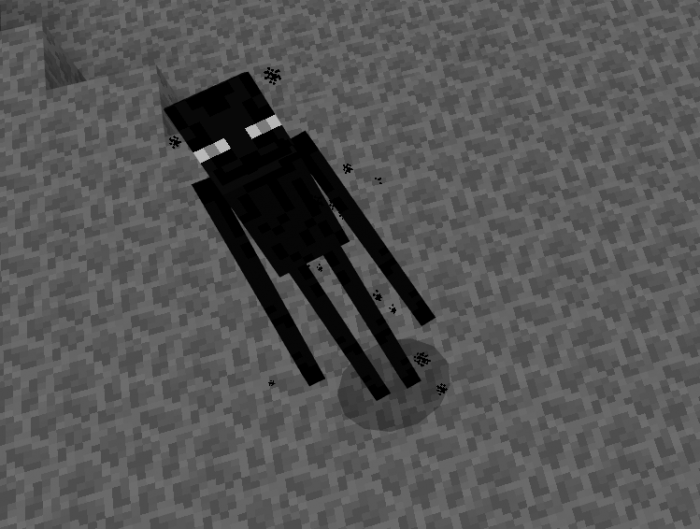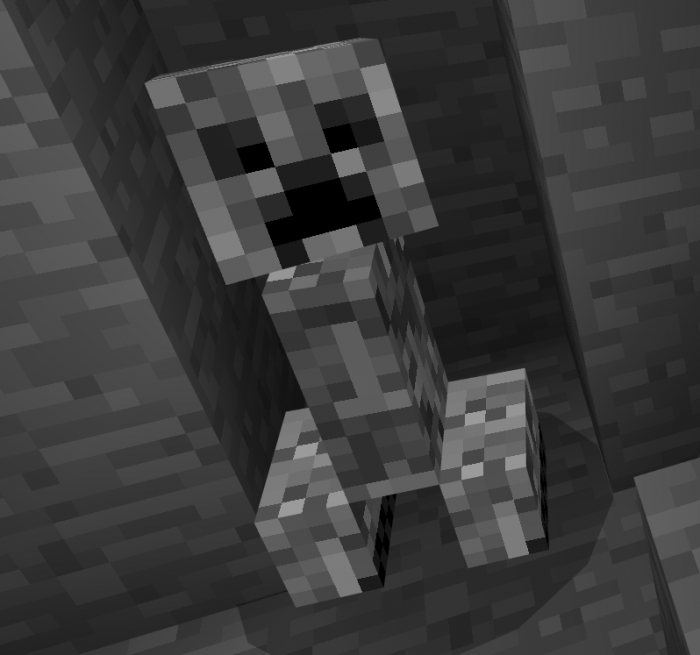 This pack should work on 1. and below.
There are a few known color bugs:
Mobs still turn red when hurt, seagrass in the menu is green, water in a cauldron is still blue, the horizon line is still colored, the nether still has a eerie red glow, the portal in the end to the end cities has a purple beacon, and the lighting is still yellowish.
However, it is mainly a black and white world.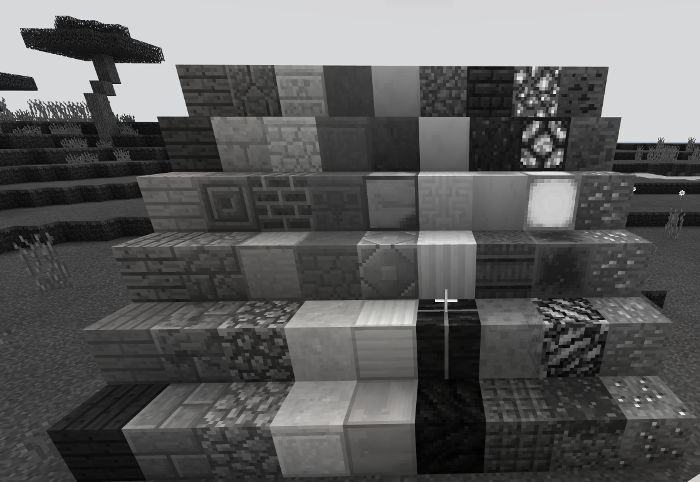 The tropical fish will only spawn in black and white if you also use the behavior pack.
This is my first resource pack.
Select version for changelog:

Changelog
Fixed crash on loading the bell.
Updated the pack to be compatible with 1.11.