Do you think the mobs of Minecraft need a little extra variety? Well you've come to the right place. This addon will add 6 new mobs into the game, they are variants of existing mobs but with different AIs and some even have unique drops! Hope you will enjoy this!
The first mob we shall be looking at is the Duck! He spawns in rivers sometimes, but you will find him more often in swamp biomes. He behaves like a chicken, you can feed them with bread but they will not breed. If you kill him, he will drop raw duck or sometimes duck feathers. Duck Feathers will not do anything for now. Raw Duck can be eaten, but doesn't give much hunger and will give you food poisoning! If you cook it in a furnace, it won't give you food poisoning and will give you even more hunger.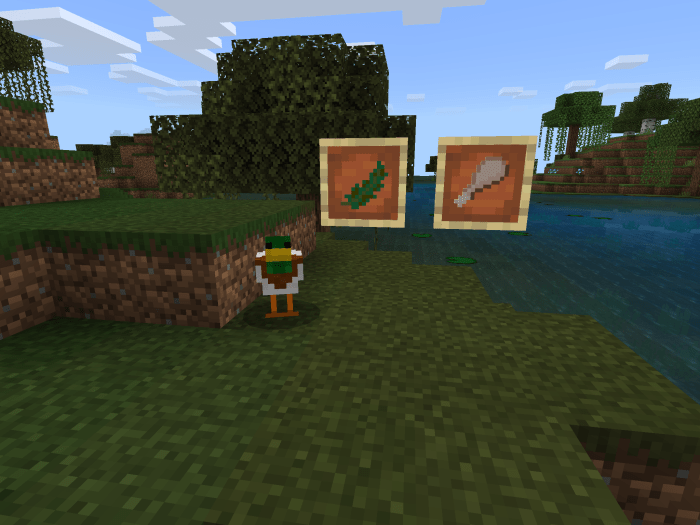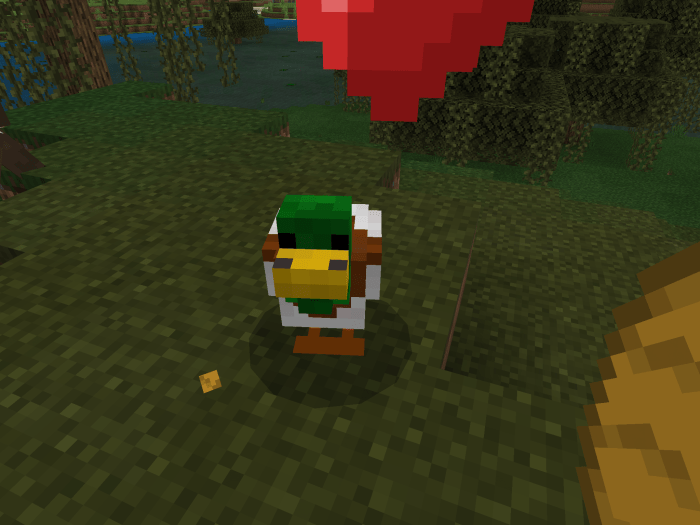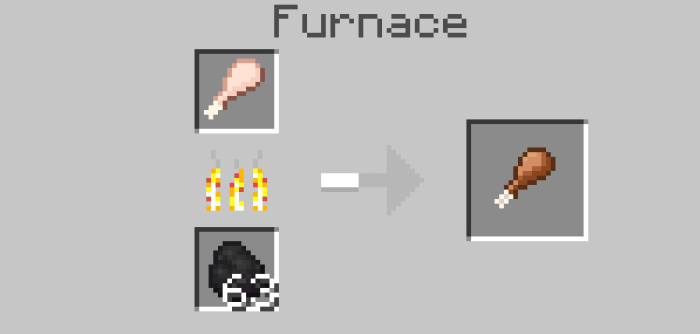 The next mob you may see is the Warthog! While he may look goofy and kind like a pig, don't let the looks fool you, he is actually aggressive and will attack you! Even the babys will attack you! He will also attack villagers, but will run away from iron golems. If you defeat one, you will get pork meat and occasionally hog hide. You can use the hog hide to create some extra leather! The Warthogs will be spawning in forests and dark oak forests, watch out!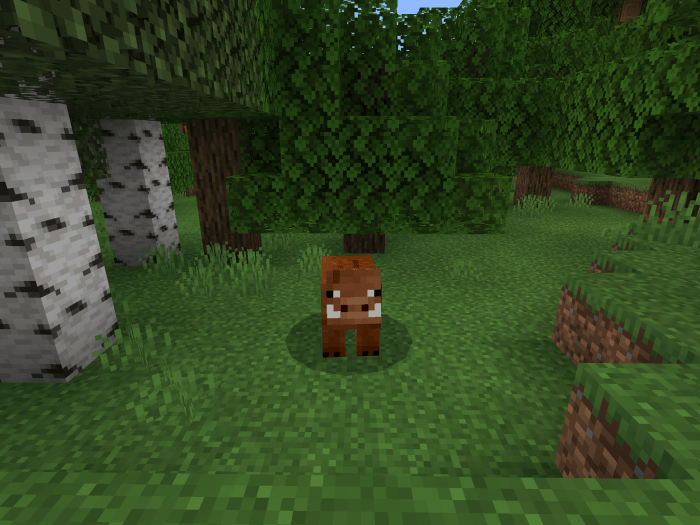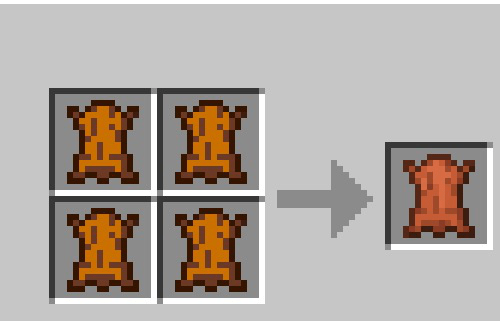 The third new mob is known as the Nightmare! It's a new very powerful phantom type that will spawn in the End. It behaves exactly like the regular Phantom, but is a lot faster and has higher damage and health! If you defeat it, you will get a Nightmare Membrane. This new item has two uses: it can be used to create extra ender pearls, or can be made into Chorus Stew which gives you resistance, strength, mining fatigue and slowness for 30 seconds!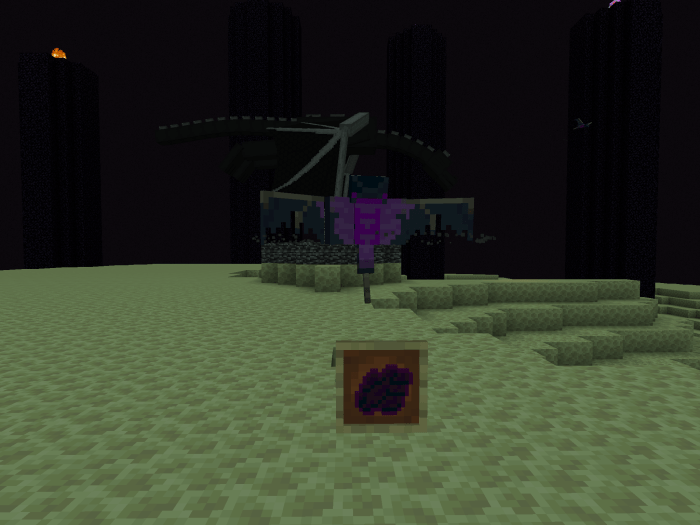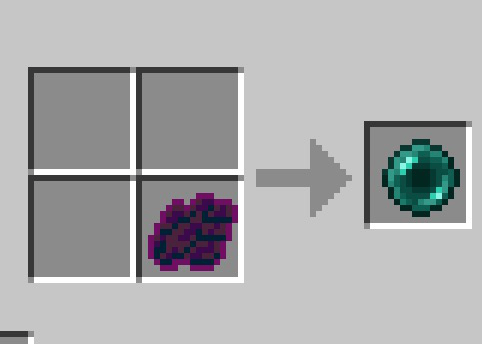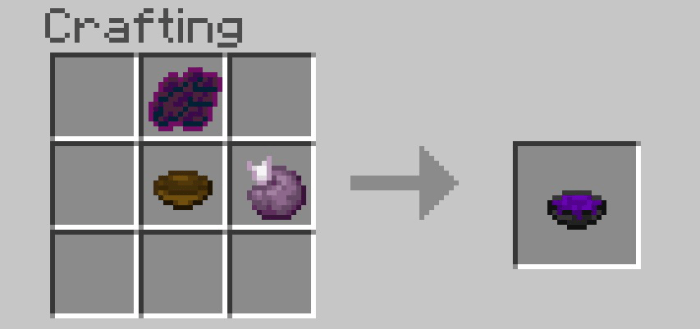 This new mob is the Ice Zombie! He is a new zombie mob who will be spawning in the snow biomes. While mostly behaving like a regular zombie, he is also able to attack from a range by throwing snowballs at you! If defeated, he may drop some ice or a snowball.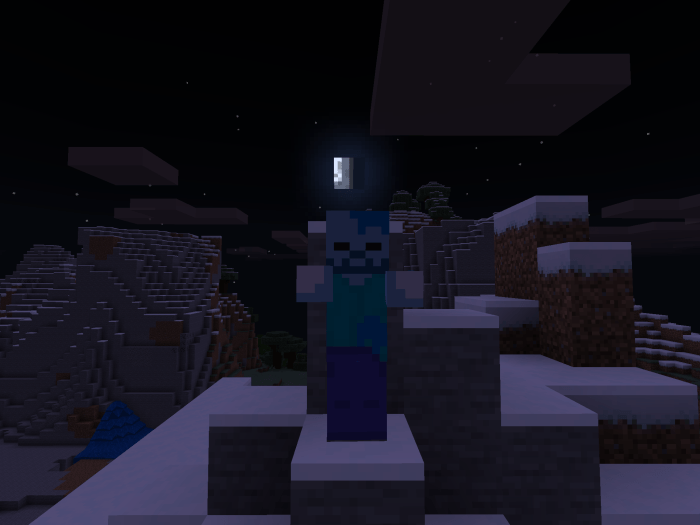 Up next is the Skeleton Knight! He is a very powerful skeleton who wields a sword instead of a bow. His attacks are very damaging and he's also very fast, so stay away if you see him early on! You need at least iron gear to even think about taking him on! He might drop an iron sword or an iron block if you kill him. He very rarely spawns in dark oak forest biomes.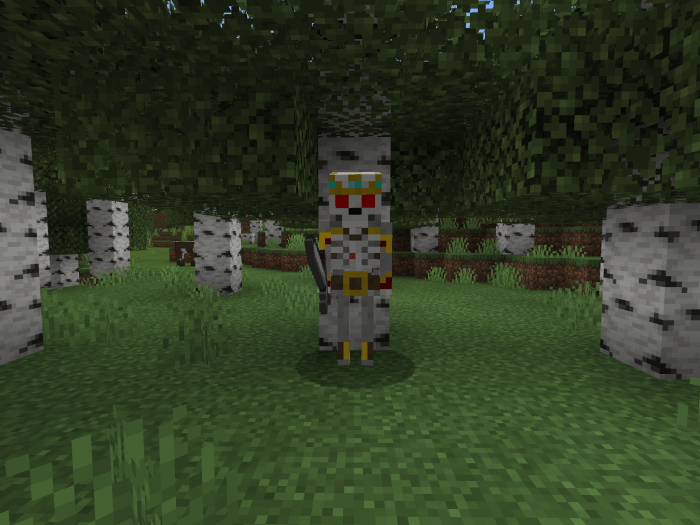 And last but not least is the new Ore Critter! It looks like a silverfish, however it is passive and won't hurt you. In fact, it will actually run away from you! Reason being is that it's covered in shiny minerals, and may drop some of them when killed! It could drop some coal, some iron, some gold, some lapis or some redstone! As it's very fast, try to corner it or use a ranged weapon to kill it. They will be spawning in rarer biomes such as the Mesa and Mega Taiga, or very rarely underground.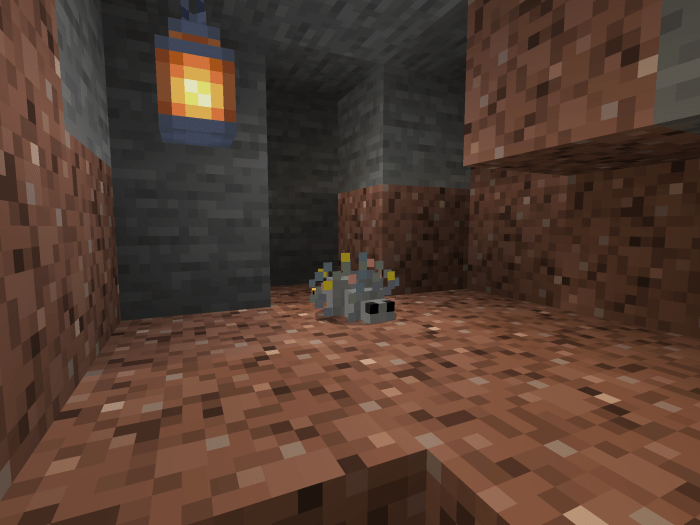 Select version for changelog:

Changelog
*We added eleven new mobs! Woohoo! It includes nine normal mobs: Mummy, Brown Bear, Pirate, Cold Cube, End Walker, Netherrack Creeper, Caveman, Ender Fox and Skeleton Piglin. Also two mini boss mobs: Skull Smasher and Royal Illager!
*Added 3 new items: Frozen Cream, Wooden Club and Pirate Crossbow!
*Added 1 new block: Frozen Bricks!
*Removed ghosts.
*Buffed Skeleton Knight.
*Updated stats of some mobs,
*Some mobs can now inflict status effects
*And other changes!
Installation
All you need to do to download it is click the link and you will go straight to the media fire.