Have you ever wished that Minecraft had more super foods like golden apples? Well this Add-On will do just that. More Vanilla Foods adds 8 new food types into the game, 7 of which have special abilities. The idea for this add-on was to create cool, unique food items, that will feel right at home in the vanilla game.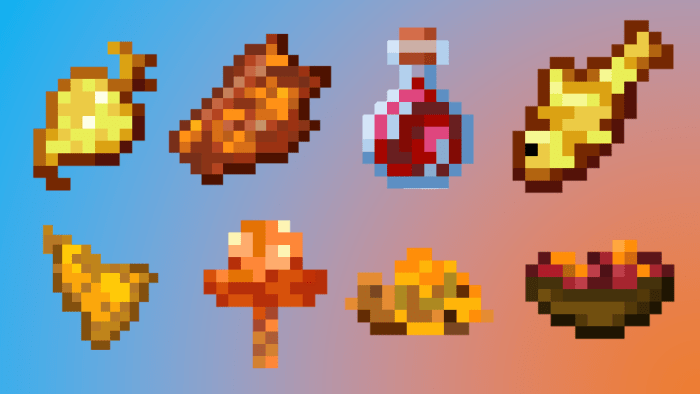 More Vanilla Foods adds 8 new foods into the game, that will fit in nicely with the vanilla game. How expensive they are, range all the way from rotten flesh to golden apples.
The 8 new foods are:
Treated Flesh
Acacia gum
Pufferfish Spikes
Sweet Berry Juice
Nether Wart Stew
Glowshrooms
Golden Fish
Golden Beetroot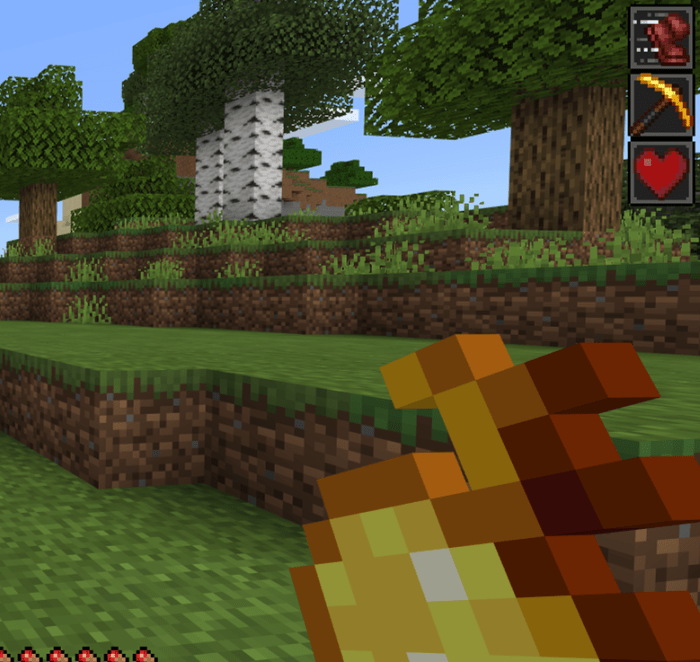 Seven of the eight foods have special abilities. These abilities vary in power, all the way from Acacia Gum's simple ability to cure poison, all the way to the Golden Beetroot's Speed, Haste and Regeneration.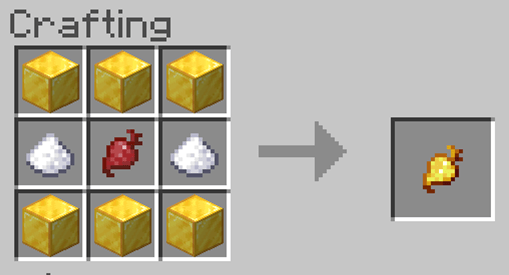 Each food also has a unique recipe. How expensive they are depend on how powerful they are. For the complete Recipe Guide, you can watch the video below on my YouTube channel.
IMPORTANT:
The actual recipe doesn't show up in the crafting book due to issues with how add-ons currently work.
The foods are not in the creative menu, but can be obtained through crafting or the /give command. When you type "/give @s vp: " you should see a list of all the custom items on the left of the screen.