This function pack adds a small tweak to your world. It creates a natural path when you are walking. First, it creates a dirt path and when walked on many times it changes the dirt to coarse dirt.
How to install?
1. Put the function pack in the behavior pack of the world.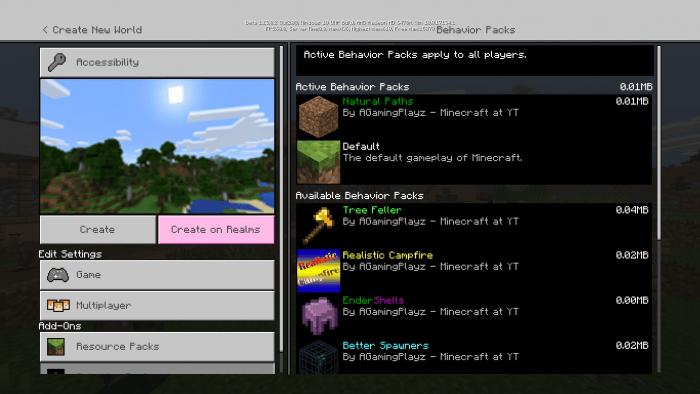 2. Keep cheats and experimental mode on.
3. Create the world.
How does it work?
Walk around your world and you will notice that there will be some dirt blocks under you after every 2 seconds. and if you keep walking in the same path the dirt will change into coarse dirt.
Video for a better explanation.
Select version for changelog:

Changelog
Fixed:
fixed a bug that caused paths to be made when not even walking.
Changes:
now the addon automatically activated no need to place any command block to activate the addon.