This Addon Pack adds a mod in the Java Edition called Vein Miner in Bedrock Edition. This pack makes mining easier as it breaks all the ores that are adjacent to the one you broke. It also breaks all the wood blocks adjacent to the one you mined.
How Does It Work?
1. Put The installed addon into the behavior pack of the world.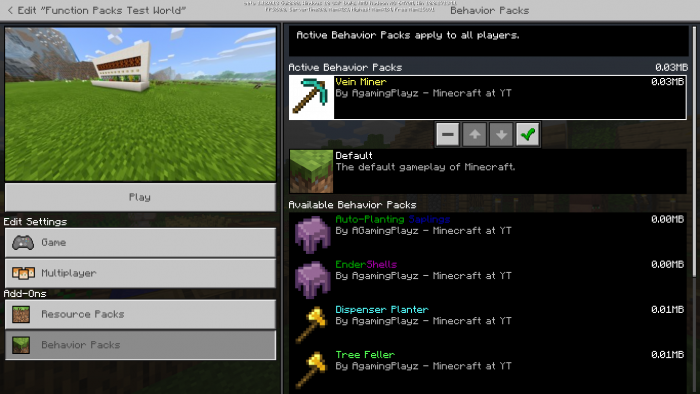 2. Keep experimental mode on. then create the world
3. Sneak and break any ore.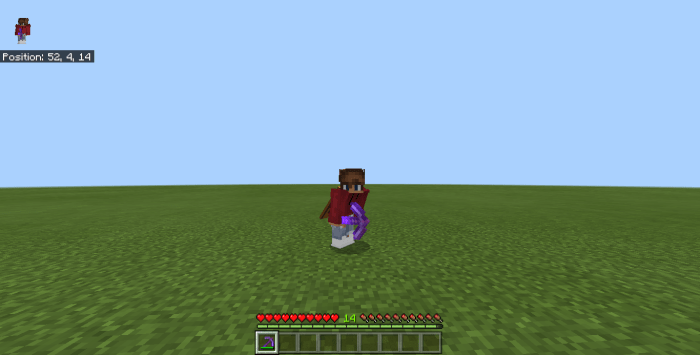 6. All the adjacent ores will break.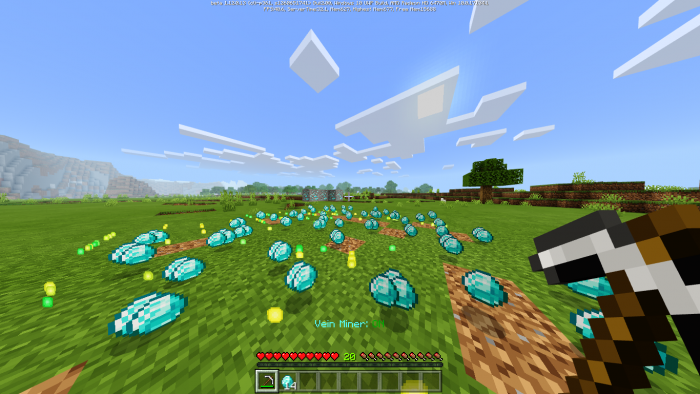 Video To Know How to use

Known Issue:
Does not work with silk touch pickaxes
Xp is not dropped (will be fixed next update)

You are now allowed to:
1. Post any links of my addon except this page.
2. Claim this as yours.

Select version for changelog:

Changelog
Changed download requirements from linkvertise download.
Changed the featured image for the addon.