NewBreads ia an Add On that adds 3 brand new breads in to the game! One that gives you immunity from damage for a short time, and one that gives you speed whenever eating it! Who knows what the Witch is up to, even - as the third bread seems to be suspicious.
Breads, Crafting and Information
To craft a bread, you will need to have the Magic Dust. This is an ingredient placed along with a regular bread to craft the new breads!
Refer to the images below, for detailed knowledge: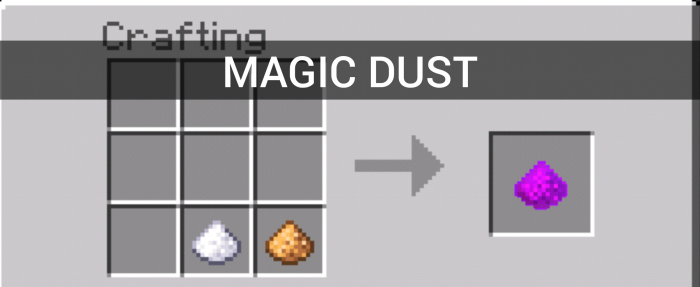 Speed Bread: Can be eaten as fast than most foods while giving you speed boost for a short time after eating it.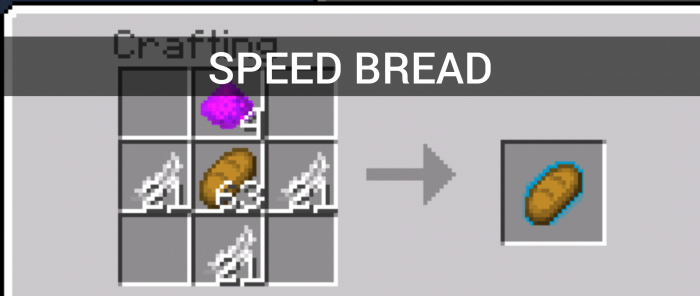 Super Bread: The finest of them all! Super Breads gives you immune to almost any damage for the next ten (10) seconds after eating it!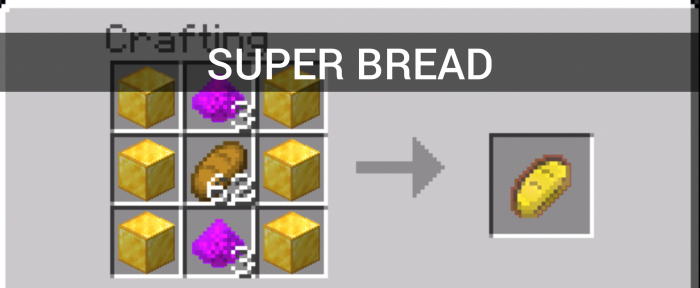 Suspicious Bread: Don't get me wrong. This type of bread can only be obtained from Witches! They drop it, and when eaten, can give illness of different sorts. You can add a magic dust into it, and it'll turn into a normal regular bread.
Additional Information
Everyone is allowed to post it on YouTube, as a showcase for an AddOn or a mod. I just kindly ask that you put the ORIGINAl download link in your description or in any way your user's download it.
Do not claim this as your own, nor use the commands for your own creation without my valid permission. Contact me on twitter, not here at the comments in regards to that!

This Add-On requires you to turn your Experimental Gameplay on. In order to work, atleast.
For bugs, suggestions, etc.: kindly tell me in the comments below.
(c) r4isen1920
Select version for changelog:

Changelog
Note to admin: no need to show on homepage.